If you've spent too much effort working on your brand but not enough considering how this will impact usability, you could be doing your customers (and your business) a huge disservice.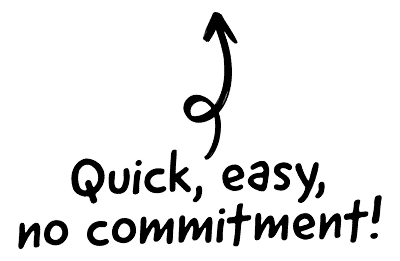 Here we take a closer look at how branding and UX need to work closely together at all times. This should be a symbiotic relationship where the two feed off each other and help produce something close to the perfect engagement with visitors.
Getting it right can mean the difference between a website or app that really drives customers to buy your products or hire your service and one which falls short of the mark.

The CRM platform to grow your business
Great for entrepreneurs
Powerful data analytics
Manage sales and data

Seamlessly connect data, teams, and customers
Cutting-edge marketing
Ideal for teams or solo use
Measure sales conversions

Powerful web builder and advanced business tools
Great for startups
Powerful web page builder
E-commerce available

Supercharged content planning
Great for marketing
Better than lists or sheets
Manage social media

Create a new website in 10 minutes. Easy.
Launch your website fast
Powerful data intuitive
No coding skills needed
Strong branding is vital but so is UX
Every business worth its salt understands that branding is important. Beyond the logo, graphics, and layout you've decided upon, it defines how customers emotionally connect to your company or organization.
What can seem quirky and innovative on paper, however, doesn't always translate that well into digital mediums like websites and apps. 
You may want your home page to explode with all kinds of exciting graphics. Unfortunately, that kind of branding may stop your customers from quickly and efficiently getting to their desired destination. In other words, the desire to impress may well drive them to distraction.
Six ways brand decisions often impact on UX
Flashy animations and large images could slow download speeds on your site, causing visitors to become frustrated.
If you have unusual layouts that match your product packaging and hardcopy brand identity, this may not be as easy to read or use once you migrate it to digital media.
In fact, graphic design associated with your brand can make an enormous difference to how people use your site.
Branding is a different specialism to UX – if you let your branding team design your website it could mean you are missing critical features that improve usability.
Your branding guidelines were not originally written with website or app UX in mind which means you suffer from endemic problems in design before you even get started.
What looks great on a desktop no longer has the same impact or inherent usability once you transfer it to a mobile-ready design.
UX and branding need to go hand in hand
In the world of marketing, branding and user experience have all too often been considered separate entities. 
This is more than a little counter-intuitive when you consider that UX is all about understanding customers, what they are looking for from your business and delivering a positive experience for them.
X is all about understanding customers, what they are looking for from your business and delivering a positive experience for them.
Most businesses, particularly SMEs and start-ups, begin by nailing down their brand identity and everything they stand for. They spend a lot of money and effort putting this together without even considering how it is going to cross over into the real, digital world.
What does X brand choice mean for the company website? How is it going to affect usability? How do you create a seamless brand identity that moves easily from one medium to another like social media?
It pays to get UX designers involved at the branding stage if you are about to embark on a new venture.
As Amazon chief Jeff Bezos said:
"Your brand is formed primarily, not by what your company says about itself, but what the company does."
That includes:
How it interacts online with customers
How quickly pages download
How easy it is to navigate
How secure the site is
If you don't have UX built into your brand, you will undoubtedly be creating a website that has a negative impact on your visitors to at least some extent, some point down the line.
Using UX design to improve brand trust
The key here is understanding how your brand attributes interact with customers in the real world.
Every single interaction between your brand and the consumer in the digital world can have either a positive, neutral or negative impact.
Let's take a look at a few different brand attributes and how these commonly impact on UX:
Performance: You want your business to provide quick and easy access to a range of great products. But you have so many that your customers find it really difficult to navigate and reach what they are looking for.
Design: You want an elegant and modern brand identity that matches the aspirations of your potential customers. But the complicated design, images, and video that deliver this outward facing persona also make your pages slow to download.
Safety: You want to provide high levels of security for your customers. But that means you have convoluted sign-ins which frustrate them because they have to jump through so many hoops just to get to the products page.
The relationship between UX and brand is also fluid. UX can define your branding just as much as branding can influence UX. Getting the balance right for your business is the real challenge and that means having an intuitive understanding of what your customers need and are looking for.
In fact, all your branding, online structure, and graphic design should be focused on the customer experience. What exactly are you delivering for them when you look at both individual sections of your design and the website as a whole?
The big question you need to answer about every brand attribute that you develop, however big or small, is how you translate everything into the digital world of your website and app.
UX is your gateway to better engagement
There's no doubt that UX design is used to create trust between your business and the consumer.
For example, you need to be consistent with your branding and UX across all devices. Your brand must deliver the same experience whether someone is viewing your site on a desktop or a mobile phone.
But there may be the temptation, especially when you are looking for a brand attribute that is unique, to choose something that is difficult to incorporate in your website design. While it may look great or sound fantastic, if it impacts too negatively you have to consider whether this option is working for your business or against it.
More and more companies nowadays are starting to bring UX design into the initial branding development, precisely for this reason. Paying attention at the start can mean less work has to be done later on to put things right. And it all leads to a more profitable customer experience.
Getting it right, of course, is a challenge. Smaller businesses can like the budget and manpower to really drill deep into their brand attributes and transfer these into the digital world. If you want your enterprise to be a success, however, bringing the two together in a symbiotic relationship that delivers on expectations and design integrity is absolutely vital.
For an informal conversation about how we can help your business, contact us or request a free consultation.