Some graphic design agencies or individuals are guilty of focusing on creative visuals and attention-grabbing graphics at the expense of a sound digital strategy. While these are important, of course, they are not the only factors involved in delivering successful websites or effective marketing campaigns.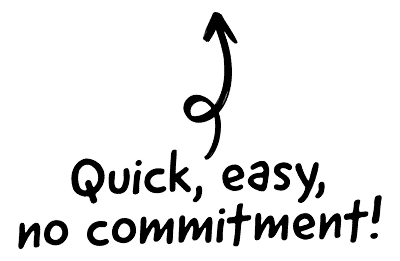 It's important to ensure your graphic designer uses a sound commercial rationale for all of the creative work they do for your business. 
What does this mean? They not only need to incorporate the user experience into their design and understand how this can be improved but they should also have a clear and unhindered understanding of your marketing strategy and what you are trying to achieve.

The CRM platform to grow your business
Great for entrepreneurs
Powerful data analytics
Manage sales and data

Seamlessly connect data, teams, and customers
Cutting-edge marketing
Ideal for teams or solo use
Measure sales conversions

Powerful web builder and advanced business tools
Great for startups
Powerful web page builder
E-commerce available

Supercharged content planning
Great for marketing
Better than lists or sheets
Manage social media

Create a new website in 10 minutes. Easy.
Launch your website fast
Powerful data intuitive
No coding skills needed
The long and short of it is this:
All things being equal, if you are getting lovely designs from your graphic designer but no conversion, there's something wrong.
5 things a graphic designer does for your company
A great graphic designer is worth their weight in gold and any successful business owner or marketing company will tell you this. Talented designers who really know what they are doing will supercharge your marketing in a variety of ways:
1. They make your marketing stick in the memory
Customers are bombarded with so much information and marketing nowadays that it has become something of a blur. The benefits of a great graphic designer is that they produce material that is impactful and sticks in the memory for a long time.
2. Improving engagement on social media
All business nowadays understand the importance of social media to their marketing. Graphic designers are able to play a pivotal role in ensuring that you reach the right people and draw them into your website.
3. They help develop and support your branding
Graphic design plays a huge role in branding, whether it's on your website or for other marketing activities. While you may have an idea of what you want, the job of the designer is to bring your vision to life.
4. They help you stand out from your competitors
If you search lists of different companies in certain sectors, you may well notice that their brands look practically identical online. The job of the graphic designer is not to simply follow the herd but create an image of your business that means it stands out to consumers.
5. They build reputation
There's nothing that can damage a brand and company website more than poorly designed and implemented visuals. Nearly 40% of people will stop using a website if the images take too long to download or the content is unattractive.
Are you likely to buy off a business site that has hard to read fonts or which doesn't make navigation easy? The answer is almost certainly no.
3 characteristics of great graphic designers
On the surface, there's a subtle difference between a graphic designer that delivers great looking branding and design and one that also delivers when it comes to commercially-focused campaigns. It's not just about being creative. You have to include functionality at the same time.
1. Understanding your marketing plan
You'll be surprised to learn that many graphic design teams take little or no notice in a businesses' marketing plan. They're not interested in how their design translates, either for the website or other marketing activities such as social media, banner and pay per click advertising.
This can sometimes be the fault of the business itself or their marketing team.
They see the graphic design as a purely visual media. They don't drill deeper into the actual function it performs.
The truth is that your graphic designer needs to understand marketing as much as your marketing team does. More importantly, they must have a clear idea of what you are trying to achieve with your campaign strategy and what each element which requires graphic design is trying to deliver.
2. Understanding your audience
Your graphic designer also needs to understand the audience they are creating their content for. Most businesses take this for granted but fail to check that their designer has a handle on it too.
A common mistake is a designer who doesn't realise that most customers are accessing a website on their mobile phone. The difference between a design that fits on a large desktop or laptop screen and a smartphone is, in design terms, pretty huge. They ignore this factor completely and thereby alienate about half the audience.
There are certainly those in the industry who create designs to please themselves. Fortunately, there are plenty focused on pleasing the customer.
You want the latter, of course. Designs of all types impact in different ways on gender, age, and interests – even colour can be significant a factor. Targeting and design should go hand in hand and if your graphic designer doesn't have a handle on this they are not going to provide you the service your business needs.
3. Bringing UX to the table
This brings us to UX or the user experience. Whether you are just starting your business or have been running it for a while, you'll probably understand that the customer experience lies at the heart of your success. The more you can deliver what the consumer is looking for, including in things like design, the better chance you will have of attracting them and selling your product or service.
UX has become a fairly big and complex subject in the last few years. It's also something that should be embedded in the DNA of any graphic designer that you use. It's what enables them to make smart decisions about which design choices work best for a particular campaign or website.
Graphic and UX design are now so inextricably linked that the two cannot function without each other. While graphic design does take the user's needs into consideration to a certain extent, UX allows you to drill even deeper and come up with more profitable solutions to functionality.
Choosing the best graphic designer for your business isn't just about finding someone who is creative or a great artist. In order to create a successful site for your business, they must understand how your marketing works and be focused on delivering for the consumer, not for their own personal satisfaction.
Find the right team or individual and you should end up with designs that are not only great to look at but also fulfil all the functionality you are looking for as a business.
If you'd like an informal chat about how we can help with your graphic design, why not contact us.