With ecommerce becoming increasingly prevalent in the global landscape, management of a trading website has never been more relevant. In 2020, over two billion people purchased goods or services online, and during the same year, e-retail sales surpassed 4.2 trillion U.S. dollars worldwide.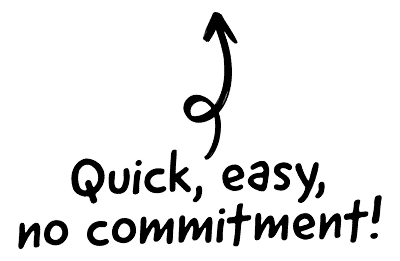 It's easy to overlook the big picture when running an ecommerce website, but this is a big mistake. Never neglect the importance of maintaining your website's reputation and seeking consistency in your brand management. Competition is fierce in the realm of online sales, so only the best-run sites will flourish.
What is ecommerce management?
The term "ecommerce management" sounds like an expansive definition. To be honest, it is – but for a good reason. Ecommerce management is a vital part of running a website designed to convince consumers to purchase goods and services, but it is not a role that has one solitary function. Instead, a successful ecommerce manager needs to understand all aspects of running an online business – including coding, UX design, marketing, copywriting and branding.
Now, if that sounds like searching for somebody who can perform all those functions is akin to locating a unicorn, you'd be correct. Thankfully, an ecommerce manager does not need to fulfil all these duties. They just need to understand them. If you have an appropriately skilled team that pulls in the same direction, you won't even need a solitary ecommerce manager. It can be a group effort.
What matters most is that your website – and business as a whole – practices ecommerce management. Arguably more than any other facet of running an online empire, appropriate ecommerce management can be the difference between countless conversions and a tidy profit or falling victim to running expenses that outweigh business income.
Why is ecommerce management important?
Drop the ecommerce element from that question for a moment. Now you're asking, "why is management important to a business." The answer to that is pretty obvious. Given that produce or service sales are responsible for your income, it's surely a no-brainer that ecommerce management is critical.
Ecommerce management is equal parts strategic, diplomatic and technological. Whether managing the reputation of an ecommerce site, pushing for more sales or remaining on the right side of an ever-changing legal landscape, any ecommerce website needs strategic management oversight to thrive.
Ecommerce sites that overlook this in the pursuit of instant gratification will eventually come unstuck.
In-house ecommerce manager or external agency – which is best?
Having established that ecommerce management is vital to the success of a business, you'll now need to decide how to go about this process. You have three primary choices.
Assemble a committee of staff to act as a group management team
Hire a full-time ecommerce manager to work in a general supervisory capacity
Enlist the services of an external ecommerce management provider
The first approach is undoubtedly the cheapest, as it involves making use of your existing staff team. It can also make sense from a logistical standpoint. After all, who knows your business better than those who live and breathe it? Just be wary that too many cooks can spoil the broth.
By inviting multiple people to shape the direction of your ecommerce site, you may end up with a mixed approach. It's human nature that people will approach management from their primary perspective – designers will be primarily concerned with aesthetics, finance teams will mainly worry about the bottom line, and owners will care most about a business reputation and standing. What's more, you risk spreading your team too thin.
So, bringing in an entity makes more sense. Think before advertising for a permanent role, though. Ask yourself if the needs of your business can sustain such a hire. The average salary for such an employee is around £40,000 per year.
If you can keep your ecommerce manager busy enough to justify that, and the impact of the hire will be seen on your bottom line, then great. If not, it may be considerably more cost-effective to bring in a third-party agency to act as your brand's ecommerce management team.
What are the responsibilities of an ecommerce management provider?
Regardless of whether they are an employee of your business or an external contractor, an ecommerce management provider will need a range of critical qualities. These will include:
A strong vision for the ecommerce site and an ability to develop and retain an unwavering, consistent brand identity
Ability to form, manage and maintain relationships within a staffing team and with external suppliers
Keeping an eye on stock levels and ensuring that top-selling products and services are never unavailable
Discovering and sharing insights into why some products are more popular than others and how poorly received products can enjoy a revival of fortunes
An innate understanding of an ecommerce site's target audience and how to meet the expectations of consumers
Keen eye on the trends and advances within ecommerce, whether directly pertaining to a website's niche or otherwise
Coming up with great ideas and concepts for marketing campaigns to attract a steady supply of new business
Understanding of basic tech protocols, including how to rectify downtime to prevent a website from driving customers away through unavailability
Maintaining the security of an ecommerce portal, keeping private customer data out of the hands of others
However you approach your ecommerce website management, ensure that the management structure understands these responsibilities, fulfilling them to an exemplary standard. The reputation and long-term success of your business depend upon it.
Types of ecommerce management packages compared
Ecommerce is no longer simply a case of placing items up for sale on a marketplace and waiting for the purchases to roll in. There are four core structures that you could undertake.
| | |
| --- | --- |
| Selling directly to consumers | This method is the easiest to manage – just keep your website live and hope that customers buy your goods and services. You'll need to attract these consumers through marketing, though |
| White label commerce | White label selling involves offering a unique product to consumers, branded to your business and manufactured elsewhere. This is a great way to build brand awareness, but you must carefully manage stock levels and orders |
| Wholesale commerce | Selling in bulk is a helpful way to pick up substantial sales, but losing one client can have a catastrophic impact on your bottom line |
| Subscription commerce | This is rapidly becoming one of the most popular forms of commerce in the UK and beyond. Subscription services are guaranteed income, but you will need to put plenty of effort into customer relations to maintain contracts |
Regardless of what model your own company adopts, effective ecommerce management is non-negotiable.
How much does ecommerce management cost?
As discussed previously, you'll likely need to pay at least £40,000 per year in salary to an experienced ecommerce manager. An employee with awe-inspiring experience and a track record of getting results may be closer to £50,000.
How about bringing external support, though? As is so often the case, the expenses here depend on what services you are willing to pay for. Take a look at your marketing budget and see how much you can spare. Costs to factor into consideration include:
| | |
| --- | --- |
| Website hosting | Could be free, could be north of £20 per month |
| Transaction fees | Anywhere from 0 to 15%, depending on your business model |
| Website maintenance | Up to £250 per month, depending on the complexity |
| SEO and PPC | Anywhere from free to £1,000+ per month |
| Other marketing (email, etc.) | Could be less than £100 per month, could be over £500 |
| Branding | Entirely variable, depending on in-house skills and needs |
It's important to note that you will not necessarily be liable for all of these expenses. Some of them may be handled in-house or already been assigned from other budgets. Just avoid losing sight of the fact that managing an ecommerce site costs money. To coin a popular cliché, you need to speculate to accumulate.
What are the risks when ecommerce management is done badly?
Substandard ecommerce management is littered with risks. In fact, inferior practice could leave your brand and business model in tatters. Examples of some of the dangers of poor ecommerce management include:
Dissatisfied customers taking to social media to share their displeasure with your business. This can sound the death knell for an ecommerce site, as online reviews are critical to many buying decisions
Marketplace confusion as to your brand – what it stands for, what you provide, and why consumers should purchase from you
Weak or insufficient security leading to a data breach that loses the trust of customers – and potential legal recourse
Poor marketing strategies that do not capture the imagination of new customers, leaving your profit margins a little precarious
Essentially, all these risks boil down to the same primary issue. Inferior ecommerce management will impact the bottom line of your business, potentially to the point of folding. This is why it is so essential to get the process right.
How to find the right ecommerce management company for your business
Having discussed why an external ecommerce management company is the best approach for any SME, we need to address how you can choose the ideal partner. Follow these five steps, and you'll enter a potentially long-term and fruitful working union.
How to hire an ecommerce management company
Consider what you'll need from an ecommerce management company

Before you can find the perfect ecommerce management company, you need to be sure of what you'll be asking of them. Take the time as a business to sit down and work as a team, determining your ultimate aims.

Are you looking to expand your brand identity, becoming a household name in your chosen niche? Are you hoping to earn a reputation as a master of customer service? Are you seeking improvement in your website performance, by reducing the length of a sales funnel and increasing conversions? These ambitions are within the remit of an ecommerce management company, but only if you explain these expectations.

Research and interview potential ecommerce management companies

You cannot appoint an ecommerce management company until you have identified the ideal candidate. Start by researching through Google and schedule appointments with any that catch your eye. 
An ecommerce management company worth your time will always offer a meeting with no strings attached or obligation. Creative.onl certainly do, if you'd like to contact us for a chat. This is your opportunity to quiz an agency on how they will tackle your ecommerce site.

Questions to ask during these interviews include:

• What experience does the company have in your unique business niche?
• What issues can the ecommerce management company identify with your site that would benefit from adjustment?
• How will the company interact with your target audience?
• What new ideas will the ecommerce management company bring to your business?
• Will the agency be able to reduce the risk of any issues with your website's availability, or resolve them quickly if they arise?
• How much will the services cost?

Once you feel that you have found an ecommerce management company that matches your needs, you can appoint them. Just make sure you set appropriate parameters that ensure the relationship is fruitful.

Set SMART targets for the ecommerce management company to achieve

If you want to create realistic targets for your ecommerce management company, use the SMART system. This way, you can rest assured that any intentions to set a third party are fair and reasonable. This will also help you keep your ambitions credible.

Measure the performance of your ecommerce management company

This is a simple step. There is little point in setting targets if you are not assessing whether they are being met. Review this, and if your ecommerce management company is not delivering the results you expect, questions need to be asked.

Review your relationship with your ecommerce management company

In an ideal world, your first ecommerce management company will also be your last. We all hope that a working relationship will remain eternally fruitful. Eventually, though, there may come a time to investigate a new option.

Do not make changes for the sake of change – if the relationship still feels fresh and mutually beneficial, keep renewing it. Just do not be afraid of asking for and investigating more, though. If you think that it's time for a refresh, see what else is out there.
If you have any further questions about ecommerce management or would like to discuss your needs with Creative.onl, we would be delighted to hear from you. Just get in touch, and one of our experienced team will soon talk you through everything we have to offer.