Explainer video pricing
Video communications have grown increasingly popular over the last decade, with 2024 seeing YouTube continue to expand its reach – though TikTok is snapping at its heels, especially among younger users. Video, quite clearly, is not going anywhere. But how much does an explainer video cost?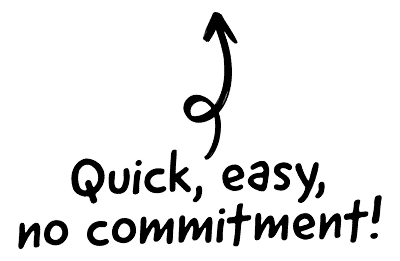 Any business with an online presence needs to embrace the audio-visual revolution. This is why explainer videos are growing increasingly ubiquitous – and why your business should seriously consider investing in such a tool.
What is an explainer video?
Explainer videos are a fixture of 21st Century online marketing and sales. You'll typically find an explainer video on the landing page or homepage of a business, though they can also be shared on social media platforms and hosted on apps.

The CRM platform to grow your business
Great for entrepreneurs
Powerful data analytics
Manage sales and data

Seamlessly connect data, teams, and customers
Cutting-edge marketing
Ideal for teams or solo use
Measure sales conversions

Powerful web builder and advanced business tools
Great for startups
Powerful web page builder
E-commerce available

Supercharged content planning
Great for marketing
Better than lists or sheets
Manage social media

Create a new website in 10 minutes. Easy.
Launch your website fast
Powerful data intuitive
No coding skills needed
Explainer videos typically come in one of three forms.
| Type of explainer video | What is it? |
| --- | --- |
| Live action explainer videos | Akin to a TV advert or PSA, revolving around a human host explaining the benefits of a product or service. Alternatively, a live action explainer video may show a product in use |
| Animated explainer videos | The most popular form of explainer video. Animation tends to be visually striking, with the only limitations being your imagination and the skill of an animator |
| Whiteboard explainer videos | A form of animated explainer video which opens with a white screen, before a narrator explains how a product or service works – usually by drawing on this white background |
Types of explainer video
Certain rules should be followed to create a successful explainer video. If you want the endeavour to bear fruit:
Keep it short – under 90 seconds, or better yet, just a minute
Be prepared to pay for appropriately eye-catching production values
Ensure the video matches your brand values and those of your target audience
Quickly make it clear how your business will benefit the consumer
Include a strong and undeniable call to action – explainer videos are not just for entertainment. They should drive business growth
Throughout this guide, we will explain how you can use explainer videos for the benefit of your business – and how Creative.onl can aid you in building the perfect video for your brand.
Why use explainer videos?
The purpose of an explainer video is simple – it's a short and interactive way to convince consumers that a business will meet their needs.
The modern customer has a short attention span, often bouncing from a website within 15 seconds if they do not find precise information about what they want. Pages of text can appear intimidating to such readers. Explainer videos are a little more approachable.
Can video replace text content?
No. This does not mean that you can ignore text in your online presence and focus exclusively on video. Quality copy will remain the bread and butter of any website. That's what Google's algorithms will always prioritise, so skipping out on hiring a copywriter is an elementary SEO mistake.
As with all things though, balance is key. Consider an explainer video a fast, friendly and effective way to introduce your business to your target audience. Once you have their attention, you can work to retain it with your copy.
Examples of successful explainer videos
Still unsure of what an explainer video is, and whether it would be right for your business? Take a look at these great examples of the artform.
Over 140 million users and counting use Spotify, so this music streaming service is clearly doing something right. Maybe part of the appeal is this great animated explainer video. In just one minute it explains what Spotify is and how to use it, while matching the values and colour scheme of the brand.
When shopping for clothing on the high street, you would expect to see shop staff wearing the brands they peddle. This short, sweet live action explainer video for Stitch Fix, a bespoke clothing subscription service, does a great job of clarifying the business model while also advertising examples of what customers can expect to receive.
Airbnb are undisputed masters of online marketing – we previously sang the praises of the user interface design of their website. This explainer video blends animation and live action to pleasing aesthetic effect, maintaining the welcoming tone that consumers expect from the brand and getting the message across in just one minute.
Software is not always an easy sell, especially when pitching to tech-sceptical consumers. This whiteboard animation explainer video quickly and efficiently demonstrates the benefits and advantages of Adobe Echosign – a legally binding way to sign contracts and documents with the need for downloads, printers or scanners – without pages of laborious text.
How to make an explainer video
So, now you know what an explainer video is, you'll no doubt want one for your brand. We considered making an explainer video explaining explainer videos, but that sentence made us go cross-eyed. Instead, here's a 6-step guide to creating your explainer video.
How to make an explainer video
1. Decide what type of explainer video will serve you best
Your first step will be decided with of the three types of explainer videos we previous profiled will meet your needs best. There are pros and cons to each approach.
Live action explainer videos forge a human connection with your audience. You can relay a sincere emotional attachment to your product or service. You'll need a spokesperson with appropriate on-screen charisma though – a professional actor or experienced performer is recommended – and will be at the mercy of external factors, such as lighting.
Animated explainer videos open up a range of possibilities. By using animation, you will not be restricted by what humans can and cannot achieve on-screen. If you collaborate with a studio that has experience in animation, the results can be striking. Just brace yourself for costs to mount if you start adding bells and whistles, such as 3D effects, to the video.
Whiteboard explainer videos are popular because they tend to be the cheapest and fastest to produce. They are also undeniably effective, albeit potentially dull – and their popularity also means that they can feel a little over-familiar.
2. Write – and record – a killer script
The success of an explainer video will often live and die according to the quality of your script. Even an Oscar-worthy performance on camera will not salvage a video that's as interesting as reciting the phone book.
The golden rules of an explainer video script are:
Attract attention and pique curiosity immediately
Make it clear that you understand your audience
Describe a problem – and how you will solve it
Issue a strong call to action that inspires viewers
Succinctly summarise everything you have just explained in a couple of sentences
Rules of making an explainer video
Above all, remember to keep it short. You're not making a binge-worthy box set for Netflix. You're tempting consumers to learn more about your brand and what it can offer.
3. Storyboard and produce your explainer video
Now the time has come to create your explainer video. Devise storyboards to match visual shots to your script, ensuring you hit the necessary beats in good time and hold the interest throughout.
If you're using animation, think about the psychology of branding and be sure to keep your company logo on screen at all times.
For the best results, we recommend bringing in an agency for the production of your video. This is a service that Creative.onl can provide, and we would love to discuss our experience and expertise with you.
4. Add music
Explainer videos should be backed by a memorable soundtrack. This should not be so loud that it overpowers the narration, but equally, it needs to be catchy and noticeable enough to linger in the memory. Never underestimate the viral potency of an earworm.
A warning about music copyright
Do not just download the latest pop song that is filling nightclub dance floors and use that. The music industry is fiercely protective of copyright, and you'll be hit with a cease-and-desist letter within moments of launching your video. Look for royalty-free music online. You'll find potential tracks at sites like Bensound, Free Music Archive and Silverman Sound.
You'll still need to check the Ts and Cs of these sources. There may be restrictions on what the music can be used for in a professional context. If you abide by the regulations you won't have any issues, but don't try to get away with bending the rules.
5. Test your explainer video
Beta-test your explainer video. Start with friends and family, but also reach further afield. Approach people that are unfamiliar with your business and brand and show them the video.
This is the audience that you need to appeal to. The whole point of an explainer video is piquing the interest of a new consumer base. Existing customers are already in the bag and need no further introduction to your offering.
6. Measure the performance of your explainer video
Once your explainer video is out in the world, you should start reaping the benefits. KPIs to look out for include:
An increase in conversions from your landing page. This is why a strong CTA is essential
A boost in your SEO and page ranking (Google loves video, as long as the copy also remains strong)
A drastically reduced bounce rate. If your video holds the attention, you can forget about falling foul to the 15-second rule
An increase in social media followers and interactions
If your explainer video is not meeting these targets, think about why. Something about the video is not connecting with your audience. You may need to return to the drawing board and start again.
Explainer video cost options
Any marketing exercise worth doing comes with a price tag, so ensure that you set a budget for your explainer video. How much you expect to pay depends on how involved in the process you wish to be – and, to be blunt, how concerned you are with quality.
Creating an explainer video yourself can be done on a micro-budget. If you don't hire a professional copywriter, actor or animator and use royalty-free music, all it will cost you is time and subscription fees to any software you may need.
Explainer video prices
Alas, unless you are convinced that your in-house team have the skills required to make a superior explainer video, this can be a false economy. Take a look at the videos of your direct competitors. If they boast superior production values, how can you hope to win the hearts and minds of consumers?
Although hiring an agency to create your explainer video incurs an initial cost, it's likely to see a great return on investment further down the line. After all, agencies do this for a living – they think like consumers and understand what they want.
This table summarises how much each type of explainer video may cost with professional help – though, as always, your mileage may vary:
How much does an explainer video cost?
| Type of explainer video | Cost to create |
| --- | --- |
| Live action explainer videos | This could be anywhere from £1,000 – £5,000. The higher-calibre your actors and filming equipment, the higher the bill – but, conversely, the higher the production values. |
| Animated explainer videos | Expect to pay somewhere between £2,000 – £3,000 for a high-quality animation designed by a studio. As always, it depends on how complex your brief is. |
| Whiteboard explainer videos | You'll likely bring this kind of explainer video for below £1,000. You can even do it yourself using Adobe After Effects if you have the requisite skills. |
Average prices of explainer videos
If you'd like to get a quote from Creative.onl for explainer video services, we're only ever an email away. We'd be delighted to discuss your needs and demonstrate how we can produce the perfect explainer video for your brand.
Explainer video cost FAQ
What is an explainer video?
An explainer video is a short (usually under 90 seconds) live action or animated video, hosted on a website's landing page or social media advert. The idea of an explainer video is to sell consumers on the idea of a product or service without forcing them to read pages of text and search for answers to particular questions.
How much does an explainer video cost?
How much does a Hollywood movie cost? It all depends on what you are trying to achieve with your explainer video. Live action videos tend to be the costliest, as you'll need actors, lighting and superior camera equipment. This can run to several thousand pounds. Whiteboard animation videos are much cheaper – often limited to three figures – but are not always exciting. Animation studio costs sit somewhere in the middle, depending on how complex the project will be.
How to make an explainer video?
An explainer video can be created in-house if your team has the tools and the talent. You'll just need to write a script and film footage, or use existing animation using software that's out there. For the best results, however, we recommend seeking the services of a professional agency. This will ensure the highest possible production values.
How to write an explainer video script?
Your script needs to be short, succinct, entertaining and informative. Grab the attention from the start and ensure that your audience feels understood. Explain how you can relate to their problems and pain points, then make it clear that you can resolve them. Finish with a stirring call to action and summary.
How to make an explainer video in After Effects?
Adobe AfterEffects is one of the most popular formats for DIY animated explainer videos. Export static images from Photoshop as separate layers and create a series of animations and fades. Apply a catchy and jaunty piece of music and you'll be good to go. We recommend seeking the help of a professional agency unless you have experience in video, though. A substandard explainer video can significantly damage your brand.
For more information on explainer videos, and how Creative.onl can devise the perfect video for your needs, get in touch today. Our friendly and professional team are waiting to show you how we can help. Who knows, we may even do so in video form.