With the potential to open a fully-functional business bank account within minutes, which online bank offers the best account? Read on to find the quickest and easiest to open business bank accounts in the UK.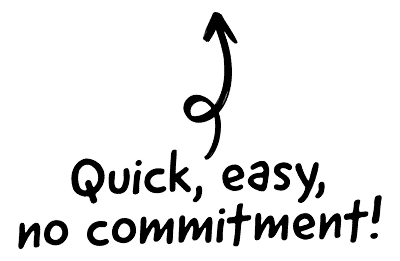 The popularity of high streets business bank accounts is waning, not least of all the amount of time it can take to open one. Waiting for one to four weeks for a business account seems ludicrous when compared to the new breed of online challenger banks. With online banks able to access a range of information online by tapping into organisations such as Companies House, a simple but functional business bank account can be opened within minutes.
But which bank offers the best account and how quickly can it happen?

The CRM platform to grow your business
Great for entrepreneurs
Powerful data analytics
Manage sales and data

Seamlessly connect data, teams, and customers
Cutting-edge marketing
Ideal for teams or solo use
Measure sales conversions

Powerful web builder and advanced business tools
Great for startups
Powerful web page builder
E-commerce available

Supercharged content planning
Great for marketing
Better than lists or sheets
Manage social media

Create a new website in 10 minutes. Easy.
Launch your website fast
Powerful data intuitive
No coding skills needed
Fast & easy business bank accounts

Co-Op Business Banking
✓ Business Current Account
✓ Online, App & High Street Banking
✓ Quick & Easy Application Process


HSBC Business Banking
✓ Business Current Account
✓ In-Branch, Online & App Banking
✓ FSCS Protected


Metro Business Banking
✓ Business Current Account
✓ High Street Presence
✓ FSCS Protected


Mettle Business Banking
✓ Business Bank Account
✓ Online & App
✓ Quick & Easy Application Process


Monzo Business Banking
✓ Business Current Account
✓ Dedicated mobile app experience
✓ FSCS Protected


Tide Business Bank Accounts
✓ Free, Plus, or Pro Account
✓ iOS & Android Mobile App
✓ Upload & Auto-Match Receipts


Virgin Money
✓ Business M Account
✓ In-Store, Online & App Banking
✓ Insights & Forecasting Platform

Choosing the best online business bank account for your business
Online or mobile banks have ushered in a new banking era, and not just in the UK. Called challenger banks because they have successfully challenged the status quo, it is possible for a business – whether that is a sole trader, a limited company or a partnership – to open a business bank account online and, in many cases, within minutes.
Easiest business bank account to open
Before you apply, however, you need to be confident that:
Your business, directors and any major shareholders, meet the online bank's eligibility criteria
Directors and other people with significant control will all need to be UK-based and in most cases, over the age of 18
You have all the necessary documents to hand including photo ID for each director, details of your business or company address and so on
You'll also want to open an online business bank account that best suit your business needs. Take note of fees, such as how much it will cost to pay in money over-the-counter, for example, or if your business can make and receive payments in a range of currencies.
Fastest business bank account to open
Business current accounts are essential for all business models, from sole traders to limited companies but which challenger bank offers the best product and just how quick is a business bank account online application process?
Comparing business bank accounts from online banks
Tide
Fighting its way to prominence alongside Starling Bank, Revolut and other challenger banks is Tide. With no monthly fee, applying for a business bank online with this bank is certainly appealing.
It gets great reviews from current customers, many of which comment on the speed of opening a bank account. Tide itself says that just over half of its customers were able to open a bank account in under 10 minutes. The majority had a fully functioning business account in under an hour and 81% within two days.
ANNA
Also, a popular challenger bank that is suitable for sole traders as well as small businesses and startups. ANNA offers not just a simple online business bank account but also a simple to use system to help you organise finances, including invoices and tracking expenses.
If you need a simple bank account that helps you organise everything, then this is certainly an online provider to take a closer look at.
To set up a business bank account online with ANNA can take a little as three minutes with your MasterCard arriving within five working days.
Starling Bank
This challenger bank is the first of the new breed of online banks to turn a profit in 2020. Starling has also won the Best Current Account provider in 2019 and 2020. It boasts 4.5 out of 5 stars for customer feedback on Trustpilot, not bad for over 14,000 reviews.
But what makes it so popular as a provider of both personal and online business bank accounts? Aside from offering free accounts with competitive fees, it is also a bank that has steadily grown in reputation for its customer service. With phone, email and in-app support, if you need a hand with your business account, they respond quickly.
They also promise a swift application process. If you meet their eligibility criteria and provide all the information that they need, they say that in the majority of cases, your business bank account will be open within a day and your MasterCard within 5 working days.
Countingup
80% of customers rate Countingup as excellent, an accolade worth remembering when you are looking for a simple and straightforward online business bank account.
The no-fee monthly bank account is great for new businesses and small sole traders, but if you exceed the monthly pay in limit of £500, your account will automatically be upgraded to the paid-for version. If you or any company directors struggle with poor credit, it is worth taking a closer look at this online provider.
However, Countingup is not registered as a bank, and so your money or the first £85k of it is not protected under the FSCS scheme.
Acorn Account for Business
Update for January 2024
The owner of Acorn Account, Equals Group Plc, which has owned Acorn since 2017, has stated that all Acorn Account customers will be moved over the Card One Money platform, which is another digital platform owned by Equals Group.
When it comes to online banking, this is a relatively new provider. If you have bad or poor credit, you will be attracted by their promise not to perform a credit check.
However, there is a £12.50 monthly fee, although card purchases are free. Bank transfers cost 30p each, and there are no credit facilities either. A really simple, good to start business bank account that they promise will be open within 24 hours and you'll be able to make international payments too.
But, like Countingup, Acorn Account for Business is not a bank and so is not registered under the FSCS, and so the first £85k of your money is not protected.
Mettle by NatWest
With the power of NatWest behind it, you'd expect Mettle to make a serious dent in the online business bank account market. It is slowly making its way into this competitive marketplace, but with challenger banks having a significant jump on it, it will take time.
It promises a seamless and easy application process in its app and won't commit to how fast this is other than advertising it 'takes minutes'.
In effect, what it offers is more or less identical to the online business bank accounts on offer from Starling Bank with no monthly fee and free car payments and bank transfers. There is no overdraft facility, however. Connects with Xero and other accounting software.
Revolut
Another contender for simple, efficient online business bank accounts are those on offer from Revolut. There are four options to choose from, including a free account. Check the fees for payments and transfers; however, as you may find that opting for the 'scale' product is the better option.
Revolut operates a safeguarding scheme for savings accounts, and so when it comes to this cash, they are not part of FSCS. Most current accounts, including business ones, are covered by FSCS.
| Bank | Pros | Speed |
| --- | --- | --- |
| Tide | NO monthly fee, FREE card purchases, Add up to 35 team card users for free | 10 minutes to 2 days depending on eligibility criteria |
| ANNA | Sole traders £5 per month, Limited companies £5 to £49 (dependent on annual turnover). Great for small businesses to organise finances including invoicing and chasing late payers | Under three minutes, providing you meet all of its eligibility criteria and provide all relevant documentation |
| Starling Bank | NO monthly fee, FREE bank transfers & card purchases. Pay in cash and cheques at the Post Office (small fee applies). Overdraft if eligible | Within 1 day for the majority of customers |
| Countingup | Instant account number and sort code. Includes integrated accounting software. £500 maximum monthly limited on the free plan | 5 minutes |
| Acorn Account for Business | NO credit checks. £12.50 monthly fee. Great starter business account | 24 hours |
| Mettle by NatWest | NO monthly fee. Card payments and bank transfers are also free. No overdraft facility | 'in minutes' |
| Revolut | Offers 4 packages including a free account | Can be as little as 10 minutes but aims for 1 day but the whole process can take up to 5 days |
Instant business bank account
There are other challenger and online banks other than those mentioned here, and they all promise a simple applications process, as well as the potential to have an account open and fully functional within minutes.
Always check the small print, the fees as well as terms and conditions of operating the account as they may not suit your business. Likewise, some online business bank accounts have limits relating to annual turnover and monthly payments onto an account.
In summary
Online provider and challenger banks offer excellent options when it comes to business bank accounts. Some are free, whilst others charge a low monthly fee. Fees for everyday activities tend to be very low too, although some also offer these basic functions free of charge too.
They offer not only attractive bank accounts but a simple and easy application process that for many businesses, is far more attractive than waiting for several weeks with a high street bank.
Online business bank accounts FAQ
How many business bank accounts can you have?
A business can operate as many bank accounts as it wants. There are pros and cons to this.

Pros:

• Separate or ring-fence money for projects
• Manage money for tax and VAT liabilities
• Different accounts serve different needs
• Improves financial organisation

However, there are a few disadvantages of opting for multiple bank accounts, such as taking more time and effort to manage multiple balances. It may also mean that you pay several sets of fees, which could become more expensive.
Can you create a business bank account online?
Yes, you can. With most online banks, you'll need to download their app – most are available in iOS and Android format – with the application process being straightforward.

You'll need to take photos and upload various documents, including a photo of your passport or driving licence (or other acceptable forms of photo idea).

You'll also need supporting documents too, such as a business plan although not all online banks will require this. It depends very much on whether you are asking for credit facilities such as an overdraft.

However, if you want a simple online business bank account, you'll find that you'll be able to open a business bank accounts online within minutes.
Which is the easiest business account to open online?
If you are opening a simple business account, there are many options open to you:

• Starling Bank has one of the easiest to open an online account with – simply download their app and follow the applications process

• Tide also promises an easy application process.
Can I switch my business bank account?
Yes, just like personal bank accounts, it can pay to switch to another bank or online account provider. Banks are always competing to attract attention from business customers, and so you'll find that both challenger and high street banks create various deals to attract more customers.
Are online business accounts FSCS protected?
Some online business accounts are protected by FSCS, such as Starling Bank and Revolut. Others, however, are not. This includes online providers such as Countinup and Acorn Account for Business.

What this means is that the first £85k of your money is not protected and so if the account provider goes out of business, you could lose all or part of your money.
Are the challenger bank accounts good for business?
Yes, some believe that they are. They have successfully challenged the traditional landscape of business bank accounts. Opening a bank account at one time took several weeks, with a high street bank taking up to 4 weeks (or longer) to open an account.

But it isn't just about the amount of time it takes to open a business account but how competitive the fees are, as well as the responsive customer service that online banks and account providers are becoming known for.

Online banks also offer a full range of everyday activities that businesses need to effectively manage their finances. This includes opening linked saving accounts or pots. Some challenger banks also offer credit facilities such as an overdraft.

They also more in some cases too, such as several MasterCards linked to business accounts so more than one person can make purchases, including online and on the high street.