Debbie Davies is a financial adviser, gallery co-founder and runs workshops on finance in art. She has a background in art, finance, science, and engineering and splits her time between New York, Berlin, and Kyiv.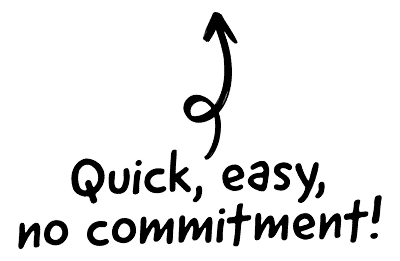 I am an artist, gallery owner, and financial adviser. I established Focus + Finance over a decade ago; a small firm that helps creative clientele with bookkeeping and business management in New York. I also opened LiTE-HAUS Galerie + Projektraum in Berlin in April, 2016. This is a non-profit gallery with a mission of cross cultural collaboration, based in the ethnically diverse neighborhood of Neukoelln, and exhibiting work by international artists. As a multi-disciplinary artist I have worked with the mediums of painting, assemblage, installations, photography, and digital art. One ongoing project is The I Love You Project which uses digital photography, sound and video.
As for the financing an art gallery and art projects the norm would be to raise funds by applying for grants; unless you are lucky enough to attract benefactors or have capital already from employment or a trust fund. Crowdfunding is another option, and this has turned out to be most effective because it allows the artist freedom in how the funds are used. Many grants have very strict stipulations on how grant money is to be used.

The CRM platform to grow your business
Great for entrepreneurs
Powerful data analytics
Manage sales and data

Seamlessly connect data, teams, and customers
Cutting-edge marketing
Ideal for teams or solo use
Measure sales conversions

Powerful web builder and advanced business tools
Great for startups
Powerful web page builder
E-commerce available

Supercharged content planning
Great for marketing
Better than lists or sheets
Manage social media

Create a new website in 10 minutes. Easy.
Launch your website fast
Powerful data intuitive
No coding skills needed
The technical ability to use spreadsheet software is essential. But you must also research carefully all aspects of your project to obtain realistic figures. Having the mind of a "producer" is helpful, being able to see all the parts of your project come together in your head and figuring out the requirements and costs.
Of course you can spend money on publicity firms and social media gurus to market your work. But I feel that an artist must also handle their own publicity, especially if he/she does not have a large budget for professional services. Utilizing no-cost or low-cost services such as website templates and hosting services, mass e-mail services, and social media that is easy to use means the artist can actively publicize their work. And it is important an artist allocates time to do this.
I prefer using online marketing tools rather than source books. A website is essential, and social media accounts or blogs are important. Inclusion in source books can be far more costly, and in my experience the printed matter does not provide a worthy "return on investment".
Competitions of visual art and design can be helpful in making people aware of the artists work, and since these competition organizers handle all the publicity – that is one responsibility the artist does not have to worry about. However, I think the biggest plus for competitions is the ego boost it gives to artists.
LiTE-HAUS has a very specific mission of exploring art by artists of different cultures, in varied mediums, and especially art that explores humanity or environment. Firstly, I have to appreciate the artist's talent. The subject matter must fit within my gallery's mission. I don't necessarily have to visually like the art myself, but it must speak to me.
The future plan is to fiscally stabilizing LiTE-HAUS as an organisation. We've been open and exhibiting art for several months and I think now that we have shown what we can do for artists and the community, it will be easier to find funding. Then we want to collaborate with galleries in other countries to bring more foreign artists to Berlin.
Learn more about LiTE-HAUS on their web site.