When it comes to creative work, the decision to strike out alone or join an agency can be a difficult one. After all, they both have reasonable and very real disadvantages alongside the excellent benefits that they are offering.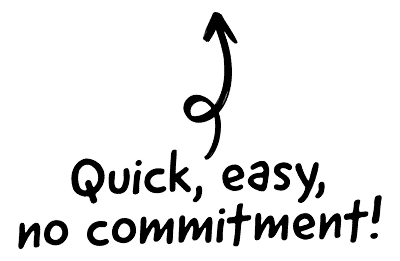 Working for an agency can give you excellent structure for your daily work schedule, but at the same time there is nothing quite like being your own boss and calling all the shots.
With a rise in the number of people taking up creative careers it's a good time to assess the benefits and disadvantages that come with working freelance and with a creative agency.

The CRM platform to grow your business
Great for entrepreneurs
Powerful data analytics
Manage sales and data

Seamlessly connect data, teams, and customers
Cutting-edge marketing
Ideal for teams or solo use
Measure sales conversions

Powerful web builder and advanced business tools
Great for startups
Powerful web page builder
E-commerce available

Supercharged content planning
Great for marketing
Better than lists or sheets
Manage social media

Create a new website in 10 minutes. Easy.
Launch your website fast
Powerful data intuitive
No coding skills needed
Freelancing: the advantages
The first, and perhaps most obvious, advantage to freelancing is the fact that you are your own boss. You create the schedule, and you decide how you run everything. There's no one to tell you how to run your work, and you are free to pick and choose clients as you see fit. The world is your oyster, and no one can tell you otherwise.
Following on from this, freelancing means that the world is also your office. Your job is portable, so you can go anywhere you like to work. From the local coffee shop to the beach, you can sit on your laptop in any surrounding and still be able to get things done. You are in control of your surroundings, and that includes things like unwanted or distracting noises.
Thirdly, freelancing saves you time and money on the daily commute. The majority of freelancers work from home, and so don't need to spend any money on fuel as a result. This could save you hundreds of pounds every month, which is pretty amazing in terms of saving a little extra cash. The only thing you will be spending fuel money on are trips that you want to take.
Freelancing: the disadvantages
The main downside to this endeavour is the question of if or when you are going to get paid. Unless you work through freelancing websites there is no guarantee that you are going to end up getting paid. Plus, you have to ask yourself how long a job with a client is going to last. After all, these things don't last forever and work is never guaranteed.
There is also the issue of distractions. If you are the kind of person whose attention is easily taken away from the task at hand, it can be difficult working from home. After all, the TV, games consoles, and the fridge are all there to distract you from work. You need to be disciplined.
Creative agencies: the advantages
First, they have everything you need. From the latest tools and technology to better networking opportunities, a creative agency can offer you a range of benefits. After all, purchasing things like design software and programmes like Grammarly can be expensive investments. Here, everything is covered so you can just get started.
Secondly, you know you are going to get paid. There is a level of reliability and sustainability that you don't always find when you decide to go freelance. You can still go through rough patches with an agency when it comes to work, but it's them who chase the paycheque and not you. One less thing to worry about.
You have less responsibility as well. Everything from who you are working for to your books are kept and organised for you. All you need to focus on is your writing, as opposed to the writing, marketing, networking, and the other functional aspects of the business.
As a plus side, if you are a social person a creative agency gives you the opportunity to work with others to create some amazing designs and pieces of work.
Creative agencies: the disadvantages
One of the bog downsides to creative agencies is the lack of flexibility. You work on their schedule and not your own, which can be frustrating and a little disappointing. Plus, there is rarely any choice with regards to the projects you will be working on. In addition to this, many agencies do end up over working their employees, so you may end up working a pretty manic week.
You have a lot of distance from the client as well. The agency is the middle man and they are your only form of communication with the client. So any questions you have can take some time to be answered. Often, you will end up with multiple clients at one time and it can be hard to jump between them with no personal interaction.
You also end up with a limited earning potential. You are paid by the hour and not by the job, whereas when you freelance the earning potential is basically limitless – especially with the ability to negotiate prices.
 To conclude
There are pros and cons to each career path, and the best one for you really depends on your personal preferences. Working from home, or in any location, is one of the many benefits of becoming a freelancer. However, having everything organised for you by others who are trained to do it can be a huge relief, and a benefit of working for a creative agency. If you are considering a creative career, take some time to consider the benefits and downsides to both freelancing and working for creative agencies.