One of your biggest overheads as a small or medium-sized business owner could be your energy bills. If you have been with your business gas supplier for a long time, then it is well worth looking into changing your tariff or switching entirely to a different business gas supplier. Doing so may save you a significant amount of money that you can instead invest back into your business.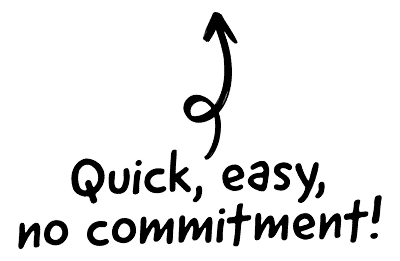 In most cases your business gas supply comes under contract and to break your contract before it is due for renewal can often cost you a leaving fee penalty. So the best time to switch gas supplier would be when your contract comes to an end and is up for renewal.
Although it can be cheaper to switch to a new business gas supplier, sometimes it is worth checking with your existing supplier to see if they offer a better deal. Quite often business gas companies will create new tariffs to attract new customers, but existing customers can still have an option to switch tariffs to the better deal without it causing you any financial penalties.

The CRM platform to grow your business
Great for entrepreneurs
Powerful data analytics
Manage sales and data

Seamlessly connect data, teams, and customers
Cutting-edge marketing
Ideal for teams or solo use
Measure sales conversions

Powerful web builder and advanced business tools
Great for startups
Powerful web page builder
E-commerce available

Supercharged content planning
Great for marketing
Better than lists or sheets
Manage social media

Create a new website in 10 minutes. Easy.
Launch your website fast
Powerful data intuitive
No coding skills needed
On the whole, business gas suppliers will be keener to hang on to your business than to see you leave for a cheaper supplier, so it's worth checking with them before you decide to switch suppliers to see if they can offer you a better deal to stay with them.
You should keep a note of your renewal date and use your one-to-six month renewal window to check on the energy supplier market to see what other companies are offering.
Business gas vs. domestic gas
One of the most confusing things for a small or medium-sized business owner is the difference between domestic and business energy supplies. While there is no difference between the gas that flows into your business than what comes through your pipes at home, the main difference is in the pricing and contracts.
Domestic Gas and electricity are usually offered on a rolling contract. So as a homeowner, when you move house you can take the contract with you or choose a new contract for your new home. But with a business gas contract, you are usually offered a fixed-term contract of anything between one to five years.
It has been common practice for many years for business gas and electricity suppliers to roll their customers on to quite lengthy contracts, but this practice is now changing, which is a good thing as lots of businesses now move premises more often as they grow and expand or downsize.
Another big difference between domestic and business gas supplies is that there is no cooling-off period for business users. Domestic customers are offered a 30-day cooling-off period where they can change their mind and cancel their contract without any financial penalties.
Because there is no cooling-off period for business gas users, it is even more important to make sure you fully understand the terms and conditions of your gas contract before you commit to it.
Business gas prices
As they're so closely linked to wholesale prices, business gas prices are constantly fluctuating. This means that gas energy prices change daily, but because business suppliers buy their gas at wholesale prices, it will usually mean your gas prices are lower than a domestic customer would pay per unit.
Another point is that domestic customers are linked to regional prices, so whatever domestic customers are paying in the same region – that is the price they will pay for their gas. Domestic customers cannot negotiate for a better price.
With over 60 business gas suppliers in the UK, it can be difficult for most small and medium-sized business owners to decide on which tariff is the best for them. Many will simply become too overwhelmed by business gas tariffs and simply stick with their current supplier, even though they could save up to 30% on their gas bills by switching supplier.
Business gas prices consist of the Unit Rate (p/kWh) and a Standing Charge (p/day). The Unit Rate is the price of each unit of gas that is used, typically, the unit rate can range from 2p/kWh to 7p/kWh between different suppliers.
In the table below, we have listed a general comparison of the deemed charges between the leading business gas suppliers in the UK. This will give you an idea of the maximum you may be expected to pay and an idea of what the fixed and variable rates are that they offer.
| Supplier | Gas Unit Price (per kWh) | Standing Charge (per day) | Annual cost |
| --- | --- | --- | --- |
| British Gas | 3.24p | 35p | £540.00 |
| E.ON | 4.82p | 99p | £807.00 |
| EDF | 3.70p | 25p | £562.00 |
| Scottish Power | 4.01p | 24p | £563.00 |
| Npower | 5.32p | 24p | £597.00 |
| Total Gas & Power | 4.19p | 0.0p | £533.00 |
| Duel Energy | 3.94p | 25p | £592.00 |
| Opus | 3.74p | 18p | £541.00 |
| Avanti | 5.02p | 13p | £686.00 |
Prices accurate as of April 2020 for a small business using 12,711 kWh.
Additional charges
Business energy customers will also pay extra charges. Business owners pay 20% VAT for their energy compared to domestic customers who pay 5% VAT. Although that is a 15% difference, on the whole, business owners will pay less for their gas per unit than domestic customers pay.
Another charge to consider is the Climate Change Levy, currently charged at £0.47p/kWh for electricity and 0.164p/gas. But despite the added business charges, many benefits come with business gas usage, such as:
Your gas tariff is fixed, so budgeting is easier
Your gas supply is less susceptible to price fluctuations because your price will be locked in for your contract period
Business gas deals are often better than domestic plans
Gas prices are usually lower because your business will most likely use more gas than an average household
You can save more money on your gas bills
Who are the leading business energy suppliers in the UK?
This is a list of the top business energy suppliers in the UK and what they can offer small and medium-sized businesses.
| Supplier name: | Company information: | Tariffs: | Special notes: |
| --- | --- | --- | --- |
| British Gas | They can install, service and repair your commercial gas boiler, plumbing and drainage. They have a business moving team to make switching easier. | They offer a mix of fixed-term and variable tariffs. | Fixed-rate energy plans mean that the unit rate stays the same for one, two or three years of your plan. |
| Npower | They have dedicated business switching consultants to help you move over quickly. | Npower offers a few tariffs to suit different businesses. They offer fixed-term contracts for up to four years. Cash or cheque payments come with a 5pc surcharge. | They offer discounts on Business Rewards including cinema vouchers and free eye tests. |
| Scottish Power | They offer fairly standard fixed-rate business packages. | The Business Fixed tariff is fixed for up to three years. You can move to another Scottish Power tariff with no exit fee. | You can download the ScottishPower app on Google Play and iOS to manage and pay your bills. |
| Bulb for Business | Bulb for Business launched in 2015. Its costs move with the market, so might not be the right choice if you want the security of a fixed tariff. No out-of-contract price hikes or charges for leaving.You can choose between renewable or non-renewable sources. | Bulb works on a single 'Vari-Fair' tariff system calculated on average you'll pay £2161 for a single site with a standard 1 rate meter in the East Midlands region, based on a business consuming 16,000 kWh per year, paying by direct debit with online billing. The standing charges for gas and electricity are both 27.40p per day. | For every new member who signs up, £2 goes to the Bulb Foundation which goes to making grants for charities and social enterprises tackling the climate crisis. |
| Utility Warehouse | They install and service boilers. | Prices are set lower than 'fair price' set by Ofgem.UW doesn't offer specific tariffs. They arrange your energy deal over the phone. | Spending perks: Earn up to 7pc cashback on your UW Visa card at leading UK stores. The cashback you earn comes straight off your energy bill.If you sign up to four or more of its utilities, you get up to £200 to cover termination fees from your previous supplier and an extra 10pc discount after one year with the firm. |
Things to consider when switching gas suppliers
Business gas customers are normally offered either a fixed rate or variable rate tariff, with fixed-rate being the most common option for most small to medium-sized businesses.
Fixed-rate tariffs mean that you pay a set rate for every unit of gas your business consumes, and contracts are usually supplied over a one to a five-year term.
With variable-rate tariffs, what you pay will fluctuate as the price per unit of gas will change with the movement of the wholesale energy market price. This means that your business may end up paying a higher price for your gas than you would on a fixed rate tariff, but this will depend on the wholesale energy prices, so if the wholesale cost for gas drops, so will your gas bills.
If you are not sure which tariff to choose, do a comparison search and you will see how much of a margin there is between the two tariffs. In most cases, you will find that the fixed rate will likely be lower. You will be able to see how much a variable rate would need to drop to match the fixed-rate price or drop below to be able to pay even less.
A the margins between fixed-rate and flexible-rate tariffs are important, it may prove to be more competitive for you to choose a fixed-rate tariff for your business gas, especially over shorter-term contracts of one to two-years.
Standing charges for gas
Business gas customers not only need to pay for the gas their company uses, but also need to pay a flat fee for the provision of your business gas supply. This is called a standing charge and is added on top of your gas bill.
You can think of the standing charge as a rental fee you pay to the supplier for keeping your gas supply flowing.
Depending on which business gas supplier you use, some companies will charge a higher standing charge but will offer a lower rate per unit of gas. Some operators will do the opposite, so while you may notice their gas prices per unit are more expensive than another supplier, always check to see what flat rate fee they charge for standing charges.
You will normally be able to see these charges listed when you run a price comparison quote from each supplier.
No dual fuel options
It is also important to note that unlike domestic fuel supplies, business owners are not able to get duel fuel discounts. However, you can still get both your business gas and electricity from one supplier, in which case the company may give you some sort of reward for doing so, especially if you are a larger business that consumes a lot of fuel.
In most cases, for a small or medium-sized business, it can often be cheaper to source your gas and electricity from different suppliers that offer cheaper tariffs as most won't offer any incentives to small and medium businesses for having both fuels from them.
Green energy for business
With the government pushing for more UK businesses to reduce their carbon footprint and employ more green procedures to reduce their effect on the environment, smaller and medium-sized businesses are choosing green energy to supply their business.
As gas is a natural fossil fuel, some green energy producers are offering tariffs for gas that will enable them to invest more into renewable energy systems for the future and feed green energy into the National Grid.
Exit fees when switching business gas supplier
Another thing to look out for is whether or not you will need to pay exit fees when switching suppliers, especially when still in contract with an existing supplier.
In most cases, the cost of paying an exit fee can be more expensive than the savings you will make by switching to a cheaper tariff with a new business gas supplier.
However, it may be that your current gas supplier has introduced some new deals that are more cost-effective than your current plan, so if you find your current gas supplier is offering a better deal to new customers, it will be worth asking if you can switch to the cheaper tariff.
In most cases, you will not be charged any penalty for switching tariffs with the same supplier, but check the small print to make sure this is the case. If you still have a long time left on your current gas plan with the company, they may let you switch tariff without changing your contract end date, but if you are close to the end of your contract, they may want to arrange a new contract with a different end date.
Business smart meters
If you are not already using a smart meter to monitor your energy consumption, it is well worth switching to a business gas supplier that will install a smart meter for you for free or for a small installation charge.
Using a smart meter can be very handy for a small or medium-sized business owner that wants to stay in control of their energy consumption. Smart meters use the information sent in real-time, so if you have been used to paying out for estimated bills only to find that you have been over-paying for your gas supply, then installing a smart meter will help you to save money and avoid the hassle of having to reclaim any overpayments you have made to your gas supply company.
If your business hasn't been offered a smart meter as yet under the government's roll-out scheme, you should expect to be offered one at some point before 2025.
Using gas price comparison sites
For most small to medium-sized business, you can save up to 40% by switching business gas suppliers, depending on the size of your business and how much gas you use. It is easy to use a price comparison site to compare business gas prices between the leading energy supply companies in the UK.
Comparisons sites include:
Money Compare (from Which?)
Compare the Market
Confused.com
Go Compare
Money Supermarket
uSwitch
You simply enter some basic details about your current gas supplier, your business location, and contact details. The comparison site then gives you a list of business gas suppliers with their current offer prices.
A good thing about using comparison sites is that the quotes you get in your search will be the best quotes from the top gas suppliers in your area. If your business was based in a different area you may get a set of completely different results because a lot of gas suppliers apply regional prices to their quotes.
Regional variations
Business gas prices can vary from region to region because gas suppliers will buy their energy in bulk according to average supply and demand levels in each region. So when you search for business gas quotes on a comparison site the results will be based on your postcode.
Some regions are more expensive for business gas than others because the energy demand will be lesser or greater in each area. Gas suppliers will able to buy in bulk at cheaper prices to supply more built-up areas where there is going to be more demand for gas. So a rural business could pay more per-kWh than a business based in a more built-up region.
Business gas FAQ
What affects gas prices for business?
Gas prices are affected by the wholesale energy market and regional differences in supply and demand.
How do I find out who my business gas supplier is?
The easiest way to find your supplier is by reading a recent business gas bill. Your supplier's name should appear at the top of the statement.
Is business gas cheaper per unit than domestic gas?
Yes, businesses get a better rate per unit than domestic customers.
Who is the best business energy supplier?
The best business energy supplier for your business will depend on where your business is based. Doing a comparison search will give you your best supplier.
Who are the best business gas suppliers?
There is no one single best supplier, The best business gas supplier is the one that will meet your needs the best. Some of the top suppliers include:

• British Gas
• SSE
• E.ON
• EDF
• ScottishPower
• Npower
• Extra Energy
• Bristol Energy
• Bulb
• Good Energy
How much does it cost to connect my business premises to mains gas?
A  commercial business gas connection of around 10-15 metres could be priced around £1500-£2500 excluding VAT. (This is a guide price only. Your geographic region can affect costs on a site by site basis).
What is a unit of gas?
One unit of gas is equal to a one-kilowatt hour (kWh) of gas used.
Summary
In summary, to find the best business gas deal for your company you need to do a comparison of the energy market to see what offers are available.
It also pays to check with your existing business gas supplier to see if they can offer you a better tariff to keep you as a customer. This way you can avoid paying an exit fee should you decide to leave your current supplier for a different one.
Take a look around at some energy brokers and suppliers that are not on business gas comparison sites to see what they have on offer.