It will hardly come as a surprise that, here at Creative.onl, we're big fans of learning over the internet. The web contains an abundance of informative articles and guides that can significantly enhance the knowledge of any business owner or professional.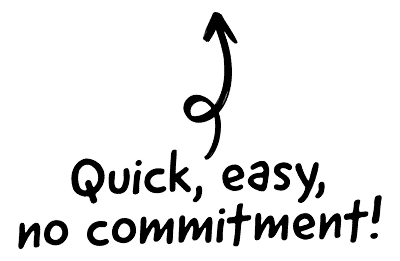 Sometimes there is no substitute for cracking the spine of a book (or flicking the screen, if the Kindle is more your thing), though. There are plenty of books out there that should boast pride of place on the shelf of any graphic designer. Here are 30 that we think would bolster a business library for somebody in this line of work, listed in no particular order.
Graphic Design for Beginners, by Anita Nipane
Sometimes it's best to start from the beginning, and this book offers a fundamental, foundational guide to all elements of graphic design. If you're looking to start a career in this field, or plan to retrain within your business and act as your own graphic designer, this tome will be invaluable.

The CRM platform to grow your business
Great for entrepreneurs
Powerful data analytics
Manage sales and data

Seamlessly connect data, teams, and customers
Cutting-edge marketing
Ideal for teams or solo use
Measure sales conversions

Powerful web builder and advanced business tools
Great for startups
Powerful web page builder
E-commerce available

Supercharged content planning
Great for marketing
Better than lists or sheets
Manage social media

Create a new website in 10 minutes. Easy.
Launch your website fast
Powerful data intuitive
No coding skills needed
Graphic Design: A History, by Stephen J. Eskilson
It's never a bad thing to study up on the history of your chosen vocation, or indeed to understand the history of a discipline you do not fully understand. Eskilson's bumper volume is now on its third edition, published in 2019, ensuring that this is one of the design world's most up-to-date and comprehensive summaries.
Designing Brand Identity, by Alina Wheeler
This is now the fifth edition of Alina Wheeler's classic insight into building a brand identity, and there's a good reason why it's considered the ultimate authority on the subject. Brand building is vital to any business, and the advice laid out in this book makes it increasingly achievable to master the art.
The Elements of Typographic Style, by Robert Bringhurst
Typography is not the sexiest element of graphic design, but that doesn't mean it is not critical to success. This prose investigates the art of typeface in a considerably more compelling and engaging manner than it has any right to!
Book of Ideas, by Radim Malinic
One of the simultaneous blessings and curses of being a graphic designer is a mind that never stops generating creative concepts. Not all of these will be winners, but they're all equally important. Designer Radim Malinic uses his Ideas series to share the products of his own imagination, providing commentary on each.
Graphic Design Rules: 365 Essential Design Dos and Don'ts, by Peter Dawson
Even the most experienced and talented designer would benefit from a refresher of the ground rules now and again. That makes this book ideal for flicking through periodically or even just to check if an approach is considered reasonable. Short, digestible paragraphs ensure that you can do so without a constant time investment.
Logo, by Michael Evamy
Designing a logo is one of the most fundamental parts of graphic design. That means that it's critical to be original – something that's easier than done. Rely on this coffee table book to learn what can be refreshed and what is simply outdated in your design quest.
How to Use Graphic Design to Sell Things, Explain Things, Make Things Look Better, Make People Laugh, Make People Cry, and (Every Once in a While) Change the World, by Michael Bierut
While we should never judge a book by its cover, a title is arguably fair game. The moniker of this volume will likely act as an acid test as to how you'll feel about it. It's a confident insight into the mind of one of the major players in the graphic design game that will enchant as many as it deters.
Work Hard and Be Nice to People, by Anthony Burrill
Anthony Burrill is one of the most celebrated names in the design industry, and it's a pleasure to announce that he is just as talented with the written word. This is an engaging and interesting read on what Burrill values in a creative employee – we could all do worse than learning from his preferences.
Know Your Onions: Graphic Design, by Drew de Soto
Being an influential graphic designer is about more than just visual flair and talent, even though that's undeniably important. You'll also need to market yourself as a businessperson, especially if you're interested in working on a freelance or contract basis. This How To book offers followable, non-condescending advice on building a long-term career.
The Non-Designer's Design Book, by Robin Williams
Even the most basic instructional books can feel a bit complex and overwhelming. If you're a complete novice, English is your second language, or you have any other reason to seek a simplified but accurate representation of the life of a graphic designer, this book provides it through four core, universal tenets.
Just My Type, by Simon Garfield
A book entirely dedicated to fonts? That sounds like something to schedule in for breaks between watching paint dry. In reality, though, this volume offers a fascinating history of fonts – and examples from a range of industries about how important they can be effective and memorable in graphic design.
Show Your Work!, by Austin Kleon
One of the best things about being a graphic designer is the flexibility the role affords. You could work as an employee, a contractor, or a freelancer. If the latter lifestyles appeal, though, you'll need to know how to build your reputation and broadcast your work to attract clients. This book explains who you can do so without feeling like a blowhard.
How to be a Graphic Designer Without Losing Your Soul, by Adrian Shaughnessy
This is far from the only complete guide to a career as a graphic designer on this list, covering all aspects of the trade – creative and business-centric alike. Where this tome differs, though, is in its approach. It's flippant and irreverent, sometimes not resembling a workplace book at all, without sacrificing quality or helpfulness.
The Graphic Design Idea Book, by Steven Heller and Gail Anderson
Pablo Picasso memorably claimed that "lesser artists borrow and great artists steal." However you define taking inspiration from a muse, this book offers 50 examples of some of history's most outstanding graphic design. It's one of the thinner reads on the list but perfect for a quick scan when attempting to spark an elusive idea.
Extra Bold, by Ellen Lupton and Jennifer Tobias
The subtitle of this book – "A Feminist, Inclusive, Anti-racist, Nonbinary Field Guide for Graphic Designers" – tells you everything you need to know. If you're approaching graphic design from a minority or diverse perspective or want to understand creatives that do so, this is a must-read for 2024.
Graphic Design for…, by Andy Cooke
Let's give this book its full title – Graphic Design for Art, Fashion, Film, Architecture, Photography, Product Design and Everything in Between. That may sound like a "Jack of all trades, master of none" scenario, but don't be deterred. Andy Cooke's prose focuses on how countless industries can intersect to create a glorious visual language.
The Art of Looking Sideways, by Alan Fletcher
Sadly, this book is out of print, so you will need to search for a used copy. It's also something of a doorstop, so hit the gym before you start reading. Your efforts will be rewarded, though. The Art of Looking Sideways is an epic collection of essays from one of the design industry's sharpest, wittiest and most rancorous minds.
The Design Thinking Toolbox, by Michael Lewrick, Patrick Link and Larry Leifer
Perhaps less a book and more a Swiss Army Knife for a graphic designer, this toolkit will help shake off any fears of creative block. Offering insights into how an end-user is likely to respond to a visual approach, this is an essential addition for any designer prone to second-guessing themselves and their work.
Graphic Design Thinking: Beyond Brainstorming, by Ellen Lupton
Many graphic designers will tell you that having ideas is the easiest part of the job. It's finding a way to turn these concepts into a reality that can be challenging. This book offers insights that ensure a brainstorming session does not lead to impossible, unattainable ambitions, instead focussing on the journey from brainstorming to brief writing.
Myths of Branding, by Simon Bailey and Andy Milligan
Graphic design is often subject to mistaken impressions and misguided judgments. This book ensures that aspiring and existing designers do not fall foul of these misconceptions. Perhaps more importantly, it can also be an indispensable guide for business owners. By brushing up on the truth behind the fiction of graphic design, you will avoid frustrating conversations with your designers.
Grid Systems in Graphic Design, by Josef Mülller-Brockmann
Sometimes, the old ones really are the best. That's undeniably the case here, as Grid Systems in Graphic Design has been considered an essential read for designers for over 30 years now. Josef Mülller-Brockmann was a famed graphic designer himself, as well as an educator, and that dual life shines through in this guide.
Marvel By Design, by Liz Stinson
The superhero shenanigans that Marvel Studios place on cinema screens are not to everybody's taste, but nobody can question their visual impact. This coffee table book dives into the graphic design processes and exercises employed by Marvel Comics in their quest to bring their stories from the printed page to the silver screen.
Book of Branding, by Radim Malinic
We're back to Radim Malinic now, who has created his Book of Branding as a companion piece to his Books of Ideas. This particular book is written with start-ups in mind, so it's perfect for an SME looking to embark upon a graphic design journey to further brand awareness.
Ways of Seeing, by John Berger
Time for another classic, this time dating back to 1972. Ways of Seeing discussed how the human brain processes visual data, thus aiding any graphic designer in creating memorable and impactful aesthetics. The book may have been published some time ago and written from a more philosophical perspective than a practical mindset, but the advice within remains vital today.
Left to Right, by David Crowe
It's hardly a secret that technology has hugely impacted how we communicate – including encouraging a universal transition from the written word to visuals. This is obviously great news for graphic designers. This book discusses how semiotics through tech has changed the world.
Things I Have Learned in My Life So Far, by Stefan Sagmeister
Stefan Sagmeister is an inspiration and heroic figure to countless graphic designers, and this book offers a welcome insight into his mind and processes. Breaking some of Sagmeister's key learnings from a long and successful design career into typographic works, you're sure to bursting with ideas and enthusiasm upon flicking through this tome. The addition of a series of essays from Sagmeister and his associates is the icing on the cake.
Keep Going, by Austin Kleon
Everybody hits a rut from time to time, when the well of ideas runs dry and motivation seems like an impossible dream. The second book from Austin Kleon on our list is a must-have as it offers light-hearted, fun solutions for these familiar concerns. A great book to keep handy in case you're running out of steam.
Interaction of Color, by Josef Albers
Interaction of Color (Americanism is the author's own!) was first published over half a century ago. Still, it remains as relevant today as it did upon its release date. Colour is vital to effective graphic design, playing a significant role in the psychology of branding. This book will ensure you understand how to layer and use varying shades and hues for maximum impact.
Illustration Play, published by Gingko Press
Just because graphic design work unfolds behind a computer screen, you are not restricted to taking inspiration from digital pieces. This fascinating book contains a wide array of different artistic styles, including embroidery and papercutting, that are sure to get any creative juices flowing.
If you want to discuss your graphic design needs with a professional, or even just pitch us a book club based on these reads, feel free to reach out to Creative.onl. Until then, happy reading!