Graphic design is an essential but often misunderstood element of branding – both online and off. Finding the right graphic design agency can often be the difference between success and failure for a business.
Compare prices for graphic design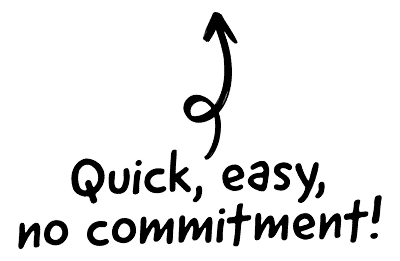 So how do you get started with choosing a graphic design company? How do you know if you're hiring the right one? How much should you expect to pay, and what are the risks?
Before we start discussing graphic design companies, let's take a moment to address what graphic design actually is.

The CRM platform to grow your business
Great for entrepreneurs
Powerful data analytics
Manage sales and data

Seamlessly connect data, teams, and customers
Cutting-edge marketing
Ideal for teams or solo use
Measure sales conversions

Powerful web builder and advanced business tools
Great for startups
Powerful web page builder
E-commerce available

Supercharged content planning
Great for marketing
Better than lists or sheets
Manage social media

Create a new website in 10 minutes. Easy.
Launch your website fast
Powerful data intuitive
No coding skills needed
Graphic design revolves around bringing ideas and messages to life using the visual arts. Any website is packed with graphic design – from the company logo tucked into the corner of the screen through to the meticulously laid out content on every page.
What is graphic design?
Think of graphic design as a cornerstone of design psychology. Good graphic design will attract attention and pique curiosity, drawing viewers in to learn a little more about your business.
Is graphic design the same as web design?
The graphic design role is sometimes confused with that of a web designer. The latter is essentially a graphic designer that works exclusively with the screen.

This means that web designers will have considerably more experience in coding than graphic designers, who will be more concerned with intricate, appealing art and visuals.
While it's true that graphic design needs to play a significant role in your digital marketing strategy, it is also prominent on offline branding. Print advertisements, for example, rely heavily on graphic design. The core fundaments of the art form are the use of colour and shapes, as well as maximising the use of space.
What do graphic design companies do?
Think of graphic design companies as storytellers. You will hire their services with the intention of bringing your brand to life through art and visual flare. Explain what you are trying to convey to a graphic design company, and they will ensure that your message gets across through aesthetics. After all, as the adage goes, a picture is worth a thousand words.
So is graphic design just about making nice pictures?
No. This does not mean that graphic design companies are exclusively concerned with image. Any reputable graphic design company will match their style with substance.

Effective graphic design means that every page of a website is laid out perfectly, leading to a superior user experience. Most graphic design companies will have an in-house UX designer, or work alongside such a professional, to ensure these disciplines are paired to perfection.
Overall, graphic design companies will work with your business to meet the visual needs of your brand – including, but not limited to, your website.
It's important to ensure that a graphic design company understands the online realm and has a digital strategy (without forgetting, as discussed, that graphic design and web design are different skills) but most importantly, you'll need a graphic design company that understands your business, bringing your brand values to life in glorious Technicolour. Do so and you'll enjoy a long and fruitful relationship.
Why are graphic design companies important?
Without putting too fine a point on it, graphic design companies can help you grow your business. There are several reasons for this. By enlisting the services of a skilled graphic design company, you will enjoy the following benefits:
As 90% of data communicated to the human brain is visual, superior graphic design is critical. Without superior design, even the greatest copy will remain unwritten. Professional design companies will provide this design
Graphic design is time-consuming and fiddly. That's fine for a professional agency or designer – they're paid for complicated work. If you try it yourself, however, you'll be distracting yourself from other tasks for hours
Graphic design companies are up to date with the latest and greatest trends in design and audience preferences. Enlisting the services of such a business will ensure that your branding is always on-point and cutting edge
Perhaps most importantly, graphic design companies create visual images for a living. They will know exactly how the smallest change – a different font here, a darkening of colour tone there – can make all the difference to making conversions.
Any opportunity for a business to improve its bottom line should be grasped with both hands.
What makes a good graphic design company?
So, you're ready to start looking for a graphic design agency. This seems to be a pertinent time to point out graphic design is one of the many services offered by Creative.onl – get in touch if you'd like to discuss your needs directly with our team.
If you'd like to do a little more due diligence, we understand completely. Here are the non-negotiable qualities that you must look for in any graphic design company.
✓

A killer portfolio, ideally with designs specific to your industry. Look for a design company whose style you vibe with, and feel will be able to capture the essence of your brand
✓

A proven track record of design that sees results – again, ideally in your industry. Sadly, the most creative and eye-catching designs are not always the most lucrative
✓

Collaborative spirit. A good graphic design company will treat you like a partner, not a client. They should be willing to involve you in the process as much or as little as you wish – not just take your brief and freeze you out, claiming that they know best
✓

Transparency on expense. Nobody likes nasty surprises when an invoice arrives. Ensure your graphic design agency of choice is transparent about its expenses and will not try to move the goalposts midway through the project
Characteristics of a good graphic design company
Finding the right graphic design company for your needs may take time and a handful of meetings. Once you find an agency that you connect with, though, the chemistry will be palpable. You'll soon start to reap the rewards.
What types of graphic design companies are there?
Perhaps a better question is, "what types of graphic design are there." Any graphic design company worth their salt will be experts in all fields of graphic design – limiting their offering to just one or two is a surefire way to lose out on business.
Some experts believe that there are 8 core fields of graphic design. This table explains these tenets of the craft.
| Type of graphic design company | What is it? |
| --- | --- |
| Visual identity | Arguably the most important kind of design, visual identity graphic design brings your brand to life through images. This kind of graphic design should evoke an intangible, emotional response paired to the core values of your business |
| Marketing and advertising | As mentioned previously, effective graphic design plays on the psychology of consumers. This is essential when using design to encourage spending in your customers. Marketing and advertising graphic design is a critical element of any marketing strategy |
| UI | An effective, simple and clean user interface is key to satisfaction on any website or app. UI design goes hand-in-hand with graphic design to create a successful experience for end users |
| Publication | Print is not quite dead, though it could certainly be argued that it's taking a nap. Even so, publication graphic design is essential if you plan to publish books, catalogues or even ebooks under your business banner |
| Packaging | For an ecommerce business model that sells physical products, packaging graphic design is. Never miss out on a branding opportunity. The craze for 'unboxing videos' shows the potential of this type of graphic design – one viral video could bring your brand to hundreds of new eyes |
| Motion | Motion graphic design is growing increasingly popular, especially in the realm of explainer videos. An animated video can be a cost-effective and engaging way of interacting with users |
| Environmental | This form of graphic design is less important in the online world, but it's indispensable if your business has a physical, brick-and-mortar presence. Environmental graphic design focuses on eye-catching signage and wall design |
| Art and illustration | It's important to know that graphic design and illustration are two different disciplines. This is why most agencies have graphic designers and art directors, not one of the other. Graphic design takes illustrations and ensures that they are placed and used in the most impactful manner possible |
Types of graphic design company
This is just the tip of the iceberg. Corner a graphic designer and they'll likely be able to expand on these 8 primary fields substantially and reel off a host more. All the same, these are the core services that you can expect from a graphic design company.
Graphic design agencies vs freelance graphic designers – what are the pros and cons?
The eagle-eyed among you will have noticed that we have been referring to graphic design companies throughout this guide. It's not unreasonable to ask why we are seemingly snubbing freelancers. After all, there are no shortage of self-employed graphic designers out there – many of whom have experience in working for companies.
Overall, we will always recommend hiring a company over an individual for reasons that will soon become clear. In the interests of transparency, however, let's review the pros and cons of either type of graphic designer.
✓

Pros of graphic design companies

✗

Cons of graphic design companies

✓

Pros of freelance graphic designers

✗

Cons of freelance graphic designers

✓

Costs can be agreed up-front, with no surprises at billing time

✗

Graphic design companies will invariably cost more than freelancers

✓

Freelancers work for an hourly or daily rate that is usually cheaper than an agency

✗

Billing by the hour or day means that any changes to the brief can drive up the final bill

✓

Agencies have a full team of dedicated, full-time graphic designers

✗

Multiple designers may lead to multiple inputs and ideas

✓

Freelancers work alone, so you'll have one, single point of contact

✗

Working alone means there if your freelancer cannot complete a project, there is nobody else to step in

✓

Graphic design agencies have access to all the latest tech and tools

✗

Some new technology can be more expensive, and may not be compatible with your website

✓

Almost all freelancers previously worked for agencies, so they'll be fully trained in software

✗

Freelancers need to pay for their own software, so may not have the most up-to-date tools at hand

✓

Graphic design agencies serve clients in a range of industries, leading to expansive knowledge and experience

✗

If your graphic design agency has lots of clients, you can get lost in the shuffle

✓

Freelancers may agree to work exclusively for you for the duration of a project, providing undivided attention

✗

If a freelancer does have multiple clients, they may spread themselves too thinly

✓

Graphic design agencies can take your brief and run with it, leaving you to relax and focus on other tasks

✗

Graphic design companies will have their own directives and policies, which will always take precedence over your wishes and wants

✓

Most freelancers will do anything for a client, as long as it's legal! Your wish will be their command

✗

Freelancers will typically need more guidance on a brief, requiring more input and meetings from you
As always, it's a matter of personal choice as to whether you would prefer to hire a graphic design company or a freelance graphic designer. You'll find the latter on various freelancer sites all over the web, including Upwork, Fiverr or People Per Hour. You may also find design agencies on these sites. Review the benefits and drawbacks above and make your judgment call.
Graphic design companies costs
Like any professional service, graphic design comes at a cost. You may wish to factor the expense of graphic design into your marketing budget or earmark a separate pot of money to pay for your design needs. Either way, it will be helpful to know how much you're looking at spending.
It's impossible to speculate on how much a freelance graphic designer will charge. This depends on the individual and prices vary wildly.
Beginners that are looking for business, and hoping to bolster their portfolio, will typically be much cheaper than experienced, established freelancers. Equally though, hiring such individuals is also a greater risk.
When it comes to graphic design companies, the costs can be equally variable. You're likelier to find flat rates for set services, though. This table provides a rough idea of what you may be looking at paying.
| Type of design | Indicative cost |
| --- | --- |
| Logo design | £1,000 – £50,000 |
| Publication design | £500 – £10,000 |
| Environmental design | £1,000 – £10,000 |
| Small branding (i.e. social media banners or business cards) | Around £50 per task |
| Website design | Anywhere from £1,000 – £30,000 – remember that you'll also need web developers for this |
| Motion design | £2,000 – £5,000 |
Average prices for graphic design
Shop around, ask for quotes, and come to an agreement with your graphic designer of choice. The most expensive service is not necessarily always the best, but equally, be wary of the adage of, "buy cheap, pay twice."
How to hire graphic design companies – step by step
Ready to make your hire? Then follow these 6 steps to make the right choice:
How to hire a graphic design company
Write down your brand values

It will be the job of the graphic design company to bring these to visual life, so you can save some time by having an understanding of this before the graphic design company asks you about it.

Construct a brief of everything that needs to be done, no matter how topline

A graphic design company cannot confirm a price quote and timeline without knowing what is expected of them.

Research different graphic design companies

Investigating portfolios, checking reviews and querying their track record in your sector. You can use Google to find graphic design companies near you, but it's better to get a word-of-mouth recommendation if you can.

Arrange a meeting with the agencies that capture your imagination

You will learn a lot by talking to your shortlist of graphic design companies: are they professional? Do they seem to value you? Are they appreciative of your enquiry? If you don't feel any rapport from the agency, just walk away.

Agree to a list of tasks, a budget and a timeline for completion

Try to make this as specific and concrete as possible, to avoid complications or snags later. You don't want to have to re-think the whole approach to the project once you've started.

Sign a contract and let your graphic design company work their magic!

Any graphic design company worth their salt will spell out exactly how the creative process will work, and what you can expect to receive from them. If you're left with a lot of questions, then the graphic design company isn't communicating effectively.
First time hiring a graphic design company – what are the risks and mistakes to avoid?
Bringing a graphic design company into your business for the first time can be a daunting prospect. To help make the process as seamless as possible, here is a reminder of the pitfalls that you'll need to avoid.
✗ Do not hire the first company you meet with. Ask to see a few portfolios, and better yet, ask for face-to-face meetings. Chemistry is all important
✗ Sticking to a budget is important, but do not automatically take the cheapest option (or indeed the most expensive). Value trumps price every time when it comes to graphic design
✗ Avoid a graphic design company that claims they know your brand better than you. They can't – that's just ego talking. If you allow a graphic design company to run roughshod over your beliefs, your brand values will be diluted
✗ Do not hire a graphic design company if you need a web design agency – and vice versa. These are separate skill sets that are not directly interchangeable. If a company offers both, then great – but ensure they are equally proficient in both disciplines
✗ Avoid a graphic design company that has never worked in your sector before, no matter how great their visuals are. You need a business that understands and connects with your unique target audience
If you would like to discuss your graphic design needs with Creative.onl, we would love to hear from you. If you get in touch today, one of our talented designers will be thrilled to explain our offering to you, and how we can bring your ideas to vibrant, visual life.