Outsourcing graphic design tasks can save your business time and money. However, it's important to outsource to the right provider in order to get the results you need.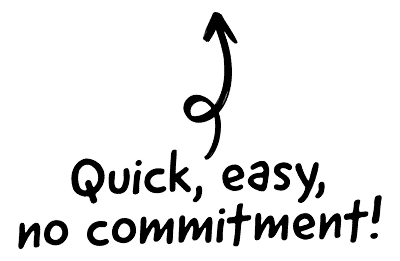 This guide will show you how to successfully outsource your graphic design tasks, from choosing the right provider to getting the best results. Follow these tips and you'll be sure to find a reliable outsourcing partner that can help take your business to the next level.
What is graphic design outsourcing?
Graphic design outsourcing is the practice of hiring a freelance creative or agency to help with visual communications.

The CRM platform to grow your business
Great for entrepreneurs
Powerful data analytics
Manage sales and data

Seamlessly connect data, teams, and customers
Cutting-edge marketing
Ideal for teams or solo use
Measure sales conversions

Powerful web builder and advanced business tools
Great for startups
Powerful web page builder
E-commerce available

Supercharged content planning
Great for marketing
Better than lists or sheets
Manage social media

Create a new website in 10 minutes. Easy.
Launch your website fast
Powerful data intuitive
No coding skills needed
Whether you are looking for specific designs such as business logos, retail packaging, website design or general advice on colour schemes; graphic design outsourcing can bring value to your organisation by ensuring quality work is produced.
It's an ideal solution for businesses that lack in-house designers or knowledge of graphic design but it's also become increasingly popular among larger companies too for flexibility and cost-saving reasons.
With the right freelancer or agency, you can benefit from high-level creativity without the need for additional personnel– it's a win-win.
The benefits of outsourcing your graphic design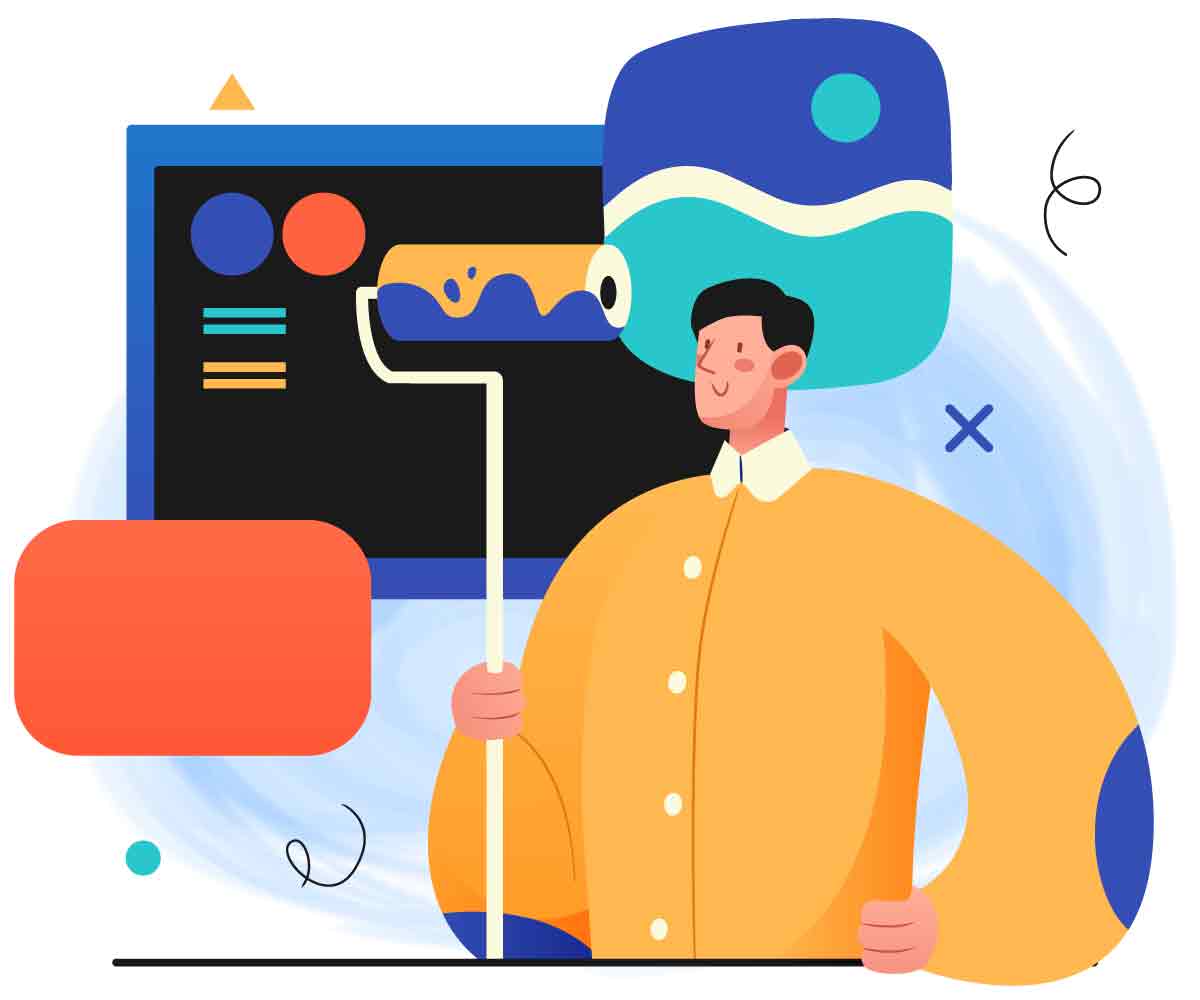 Outsourcing your graphic design is a great way to streamline your content creation process. It can ensure that you get high quality images for a fraction of the cost and time of hiring an in-house team.
By outsourcing, you're also able to access experienced professionals with specific experience and skills, who know how to create compelling visual diagrams or artwork efficiently.
This is often invaluable when your project requires unique images and concepts that an in-house team is unequipped to deliver.
In short, outsourcing can be a great way to keep your business agile and creative while keeping it running on budget.
What types of graphic design outsource services are available?
When it comes to graphic design tasks, there are a number of different services that can be outsourced.
These include logo and branding design, web development and design, illustrations and graphics for print or digital publications, motion graphics for video production, and even animation services.
These services can be tailored to your exact needs, allowing you to select the right services for your project.
The importance of research when outsourcing
Each type of service and provider can bring different benefits, so it's important to do your research before committing to a specific provider.
How to find the right graphic designer for your needs
Finding the right graphic designer for your needs might seem like a daunting task, but with careful consideration, you can find a great fit. It is important to look into the skills and experience of potential designers, and make sure they have worked with projects that are similar to what you need.
If they have a portfolio, review the style and quality of their work and determine if it meets your expectation.
Additionally, pay attention to the communication process; an experienced graphic designer will be easy to communicate with and have helpful advice regarding designs and layouts that could enhance your project.
Make sure to ask all relevant questions when talking to potential designers so that you can make an informed decision as to who would best suit your project.
Tips for shortlisting your potential outsource designer
Once you have identified the designers that meet your criteria, it is important to narrow down your list to a few top choices. Here are some tips for shortlisting potential outsource designers:
Check their portfolio and read reviews from past clients
Ask questions about their experience and the scope of services they offer
Establish whether they have successfully completed similar projects in the past
Discuss pricing and payment terms
Agree on deadlines and turnaround time
Confirm their availability for future projects
Tips for working with a remote graphic designer
When it comes to remotely working with a graphic designer, communication and collaboration are key. Make sure you have clear instructions on what's required from the project so that the designer knows exactly what you need. Be concise but make sure to provide as much context as possible.
You should also outline what design elements need to be maintained such as branding guidelines and general style specifications.
It's best to set up regular communication channels so that you can keep each other in the loop throughout the process. Utilise strong project management tools, like Google Hangouts or Skype, where you can review drafts and give feedback in real time.
If a unified look is important across multiple designers or platforms, ensure guidelines are followed by keeping updated records of all spoken instructions so everyone is working towards this vision.
Ultimately, having clear objectives for the project and a unified approach will help to create successful results when working with remote graphic designers!
How much does graphic design outsourcing cost?
The cost of graphic design outsourcing will vary depending on the complexity of the project and the experience level of the designer. You can expect to pay anywhere from $25 – $100+ per hour for a freelance designer, or up to $200+ for an agency.
However, many projects are priced differently depending on their unique requirements. Be sure to discuss the budget and cost expectations with your designer as early on in the process as possible.
Additional costs might include the use of additional software or tools, stock images, or other licensing fees. Make sure you're aware of any potential costs associated with the project so that you can plan accordingly.
Is it best to pay an hourly rate, or ask the supplier to quote a fixed price?
It can be beneficial to ask the supplier to quote a fixed price for your project rather than an hourly rate. Not only does this help you budget and plan more accurately, but it also helps ensure that the project is completed on time within the allocated budget.
If opting for an hourly rate, make sure you are aware of any additional costs that may arise during the project. Additionally, hourly rates can be beneficial if the scope and objectives of the project change throughout the course of its completion.
Ultimately, it is best to discuss your requirements with the supplier to decide on which payment structure will work best for both parties. This way you can ensure that everyone involved in the project benefits.
No matter which payment structure you choose, make sure to review the terms and conditions of the agreement with your supplier prior to commencing work. This will help ensure that everyone is on the same page and expectations are understood throughout the project.
Mistakes and pitfalls to avoid when outsourcing your graphic design jobs
1. Failing to communicate clearly: Poor communication can lead to substandard results, so it's important to provide your graphic designer with clear instructions on what you want and expect from the project. Make sure to be honest and upfront about your goals, budget, timeline, and any other requirements up front.
2. Not providing enough information: If you're outsourcing a logo design, make sure to provide your designer with as much information about the business and its goals as possible. This will help them create something that truly captures the essence of your brand and reflects what it stands for.
3. Not taking advantage of technology: With today's digital tools, like online collaboration platforms and project management systems, it's easier than ever to manage outsourced projects remotely. Take advantage of these tools to ensure that your designer has all the information they need and that you stay up-to-date on their progress.
4. Not getting feedback from stakeholders: When outsourcing a graphic design job, make sure to get feedback from all relevant stakeholders. This will ensure that the end product meets everyone's expectations and that no one is left feeling unsatisfied with the results.
5. Not setting realistic timelines: Many graphic design projects can be time-consuming, so it's important to set realistic deadlines for each project. This will help ensure that your designer has enough time to create something of high quality and also enable you to plan for any potential delays.
6. Not getting a contract: Before hiring a graphic designer, be sure to get everything in writing with a signed contract. This will protect both parties and make sure everyone involved knows what is expected of them.
7. Not understanding copyright: Before outsourcing a graphic design job, make sure you fully understand the copyright laws surrounding the work. This will ensure that your designer has full rights to use and distribute their work, as well as protecting you from any potential legal issues down the line.
Conclusion
Outsourcing your graphic design work can be an effective way to save time and money. However, it's important to do your research and make sure you're working with reputable designers. Additionally, developing clear communication channels, understanding the copyright laws surrounding the work, and setting realistic timelines will help you get the most out of the process. With the right strategy, you can get high-quality results for your project without breaking the bank.
Good luck with your next graphic design job!