An old saying claims that a picture is worth a thousand words. As a result, graphic design services are a critical element of business marketing. Graphic design focuses on relaying information visually, creating an immediate impression on your audience.
Compare prices for graphic design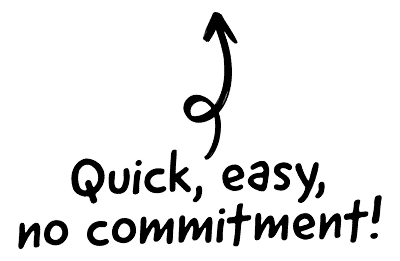 What are graphic design services?
Think of marketing as comparable to fishing. Graphic design baits the hook and attracts a bite from your target audience. Once you've achieved this, you can reel in your catch and attract a conversion.
There is more to effective graphic design than simply generating pretty pictures, though. Graphic designers will painstakingly layout any communication, whether that's a web page or a print advertisement. The art of graphic design involves striking a balance between aesthetic splendour and effective communication.

The CRM platform to grow your business
Great for entrepreneurs
Powerful data analytics
Manage sales and data

Seamlessly connect data, teams, and customers
Cutting-edge marketing
Ideal for teams or solo use
Measure sales conversions

Powerful web builder and advanced business tools
Great for startups
Powerful web page builder
E-commerce available

Supercharged content planning
Great for marketing
Better than lists or sheets
Manage social media

Create a new website in 10 minutes. Easy.
Launch your website fast
Powerful data intuitive
No coding skills needed
As a result, graphic design also ensures that text is found in the best possible location, in a clear and readable font, without overwhelming the audience. As you can see, this is a delicate balancing act. Therefore, seeking professional graphic design services from an experienced specialist is advisable.
Why are graphic design services important for businesses?
The most significant advantage of graphic design for a business is consistency in communication. By enlisting professional graphic design services, your business will be instantly recognisable to your target audience.
Take the design and placement of a logo, for example. You may think that a logo is comparatively inconsequential, but this could not be further from the truth. Consumers will deliberately avoid a business with a substandard logo.
Look around the room that you're in and review the products that surround you. We're willing to wager that you'll find instantly recognisable logos such as Apple, Microsoft, Disney and Coca-Cola as far as the eye can see.
Effective graphic design will also embrace the psychology of branding, especially when connected to colour schemes. Refer back to the brands discussed above, and you'll also associate them with particular shades and hues. Such connection is not an accident. It's the work of branding specialists working in conjunction with graphic design.
Ultimately, graphic design is at the beating heart of any business. If you want consumers to recognise your offering, you'll need to lend a hand. Coherent design enables this.
What are the alternative options for a business that needs graphic design?
Graphic design is not optional. Your business will need to embrace it in some capacity. However, you may not need to hire a specialist graphic designer. If you have skilled and creative team members, software may enable you to complete any tasks in-house.
Examples of programs that can be utilised by a business in place of graphic design services include:
Professional graphic designers use and endorse these programs. Just remember, software is only as effective as you make it. Computers are intelligent, but there is no substitute for an innate understanding of human nature. The use of software is art, not magic.
Freelance graphic design services vs outsourcing graphic design services – what's the difference and how to choose
When looking for professional graphic design services, you have two choices. You could bring in an agency, enjoying the experience of a whole team of designers, or hire a freelancer. Many skilled graphic designers choose to become self-employed.
You'll find freelance graphic designers in all usual locations – Fiverr, People Per Hour, Upwork, et al. Equally, just google "freelance graphic designer." This role is commonplace, so you'll find plenty of experienced people advertising their services through a personal website.
Search engines are also how you'll find a graphic design agency. Of course, you're welcome to get in touch with us here at Creative.onl to discuss your needs. Our experienced team will be delighted to talk you through our graphic design services.
Now, though, what are the differences between these two approaches? Let's review these in the table below.
| Freelance graphic designers | Graphic design agencies |
| --- | --- |
| Variable on price, with lower-cost labour often available from overseas freelancers | It can be a little costlier to hire a studio than use a freelancer |
| You'll have one contractor throughout the process. Good for consistency, but you'll be at the mercy of the freelancer's availability and ability to finish the job | You'll have an entire team of graphic designers at your disposal. You'll likely have one primary contact, but other designers can step in if necessary |
| Freelance graphic designers will only have one role. They'll do it well, but… | An agency will also be able to provide art direction and other creative services |
| Freelance graphic designers will likely be former agency staff. They'll have skills, but not necessarily resources or up-to-date experience | Agencies can afford all the latest and greatest technology and software. On the other hand, they may need to follow strict corporate parameters |
| Freelancers know what they know but only have their own experience to call on | A studio will likely have experience in a range of different industries |
Freelance graphic designers versus graphic design agencies
It's a matter of personal choice about whether you bring in a freelance graphic designer or an agency. A lot will depend on your budget and how much skill you already have. As a rule, we recommend erring on the side of caution. If you have any doubt at all, enlist an agency.
Types of graphic design services – what features should you look for?
Graphic design is a broad term that covers a wide array of different disciplines. Before seeking external graphic design support, be sure to understand what your needs entail. Consider the following types of graphic design and how they relate to the needs of your business.
Graphic design studio services
A graphic design studio will be your one-stop shop for all elements pertaining to visual communication. Hiring a studio will ensure that your business has a long-term partner in place for any graphic design needs, no matter how large or small.
Website graphic design services
Not to be confused with web designers, website graphic designers will take the content of your online presence and ensure that it captures the imagination. A website graphic designer will ensure that the user experience is positive, with consistency in appearances throughout your site and a perfect blend of images and copy.
Online graphic design services
A website is not the only online presence that your business will enjoy. You'll also have social media profiles and will likely keep a mailing list for regular newsletters. Online graphic design services will help your communications remain visually consistent, building trust in your brand.
Graphic design and printing services
Print is not dead. Many businesses still utilise hard copy advertising and promotion, such as billboards or magazine adverts. You'll also likely have business cards and headed paper for any formal documentation. Enlist graphic design printing services to ensure these paper communications are fit for purpose.
Small business graphic design services
As the name suggests, small business graphic design services are tailored to SMEs. For a small business or entrepreneur, brand recognition and building an identity is critical. Small business graphic design will involve the aesthetics of a website, business cards, advertising campaigns and more.
Affordable graphic design services
The term "affordable" is in the eye of the beholder. What an SME considers prohibitively expensive may be chump change to a corporation. Typically, though, you'll be able to find basic graphic design services at any price point – especially if you hire an overseas freelancer.
3D graphic design services
The use of 3D in graphic design is comparatively new but undeniably eye-catching. If you're keen to utilise the third dimension in your graphic design, be sure to enlist a designer with the relevant skills, tools and experience.
Custom graphic design services
If you need something built from scratch, you should investigate custom graphic design services. Custom graphic design services include creating a brand logo, a mascot for your business, a banner to use on your social media presence – anything that stands your business apart from your competitors.
Graphic design services price list
It's impossible to say how much a freelance graphic designer will charge for their services. Some, especially in Eastern Europe or Asia, may be available for as little as £20 per hour. Others will raise an invoice for well into three figures for every service.
Graphic design studios will also vary. Every business will have a unique rate card, so you'll need to shop around to find a provider that matches your budget. On average, though, expect to pay around the following.
Common costs of hiring a graphic designer:
| Type of graphic designer | Years of experience | Common hourly rate (£) |
| --- | --- | --- |
| Junior graphic designer | 0 – 3 | £15 – £20 |
| Mid-weight graphic designer | 3 – 6 | £20 – £50 |
| Senior graphic designer | 6 – 10+ | £50+ |
Benchmark costs for common types of graphic design project:
| Type of graphic design project | Average price range (£) |
| --- | --- |
| Simple document design e.g. flyer or billboard | £30 – £300 |
| Larger document design e.g. multi-page brochure | £500 – £5,000 |
| Logo design | £50 – £500 |
| Branding and identity including brand guidelines | £500 – £10,000 |
| Web graphics e.g. advertising banners | £20 – £300 |
How to hire a graphic design services provider
So, you think you're ready to seek out graphic design services from an external provider? Follow this checklist to ensure that you bring in the best possible graphic designer for your business.
How to hire a graphic designer
Create a clear and direct brief, detailing your target audience and the ultimate aims of the project.

A graphic designer must know what is considered success or failure in their work.

Review this brief and decide which style of graphic design that your project requires.

Focus your search for a graphic designer on freelancers or agencies with experience in this field.

Start researching graphic designers.

Ask to see portfolios and get any awkward financial conversations out of the way early. Do not fall in love with a studio's work only to find you cannot afford them – that is a waste of everybody's time.

Interview the designers that you have identified.

Show them your existing graphic design, if you have any, and ask them what they would do differently. Dig deep into their specific agency experience and ensure that your working styles are compatible.

Consider a trial – a very small job that somebody can complete in an hour.

You'll have to pay for this – no reputable professional will work for free – but if the job is small enough, the charge should be menial.

Ask what happens when the job concludes.

Will the graphic designer walk away, or will they agree to continue working with you as your brand identity evolves?
Once you have found the ideal freelancer or studio, you're ready to go. Enjoy the many and varied benefits afforded to your business through superior graphic design.
FAQ
What are graphic design services?
Also known as communication design, freelancers or agencies provide graphic design services. Effective graphic design involves creating and refining visual communication, including colour, fonts, images, brand logos, and even text layout. Essentially, graphic design services attract the eye of potential consumers for your product or service.
How much do graphic design services cost?
The expense related to graphic design services varies wildly, depending on (a) what you need and (b) who you hire. A freelancer based overseas is the cheapest solution to any graphic design requirement, while a domestic agency will be the costliest. However, you may find that it is worth paying a little extra for enhanced convenience and reliability.
How to choose graphic design services?
When looking for a graphic designer, chemistry and an understanding of your aims is vital. Never hire a designer that has no experience in your industry. They will struggle to reach your target audience. Look for a freelancer or agency that understands how to convey your brand message and values.
Why use graphic design services?
In short, graphic design services are critical for any business. Without appropriate graphic design, you will not be able to attract the attention of consumers and potential customers. The human brain processes visual data much faster than prose, so a solid and appealing layout of images and text is vital.