Many people are now familiar with the concept of Augmented Reality thanks to the technology becoming more available in smartphone apps over the last few years. The game Pokemon Go became an overnight sensation in 2016, but in the following five years, AR still seems to be finding its feet in terms of more mainstream adoption. There are however many use cases for AR in business: AR is being used to help people shop, in marketing, in logistics and as well as making games. But which companies are leading this innovation in AR for business use? Here's our roundup of 25 companies to watch.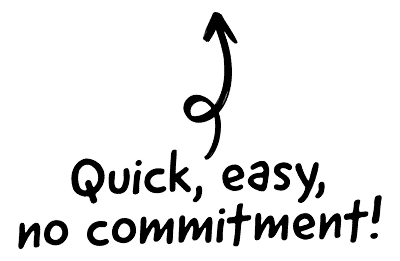 ZeOmega
Founded in 2001, ZeOmega provides integrated care management software, which gives health care managers the ability to effectively track individuals and their treatments. With a thorough understanding of complex population health challenges and deep domain expertise, ZeOmega acts as a pivotal partner for clients by providing flexible deployment and delivery models that can integrate communication, content, analytics, and workflow capabilities. Today, ZeOmega supports over 30 million lives with analytics capabilities, population health, disease management, case management, and utilisation management across its market-leading Jiva platform.
Dignio
Dignio provides a platform for healthcare providers that gives them the ability to create their own virtual wards, which match a broad assortment of patient pathways. With Dignio, healthcare providers can modernise their business, providing a flexible and safe way of improving patients' quality of life. Their solution covers the likes of remote patient monitoring, telemedicine, self-reporting, medication compliance, self-management, home lab services, and more. Dignio is all about making sure that patients are independent but never alone!

The CRM platform to grow your business
Great for entrepreneurs
Powerful data analytics
Manage sales and data

Seamlessly connect data, teams, and customers
Cutting-edge marketing
Ideal for teams or solo use
Measure sales conversions

Powerful web builder and advanced business tools
Great for startups
Powerful web page builder
E-commerce available

Supercharged content planning
Great for marketing
Better than lists or sheets
Manage social media

Create a new website in 10 minutes. Easy.
Launch your website fast
Powerful data intuitive
No coding skills needed
Medics Academy
Medics Academy was established with the mission to empower medical professionals by providing them with an outstanding education and delivering workforce society needs via scaled training and education in the healthcare sector. The company is made up of a team of filmmakers, artists, engineers, educationalists, and leading healthcare professionals who craft engaging and insightful programmes with the assistance of partner organisations and leading clinicians. With a worldwide presence, Medics Academy is able to help health professionals and learners all around the globe.
Axial 3D
Axial 3D transforms patient data into 360-degree images, enabling medical professionals to get a thorough view of their patient's anatomy so that they can provide them with the highest possible level of care. The customer-centric and award-winning company is revolutionising how we interact with patient data. The medical 3D printing business is powered by a team of ambitious, passionate, and talented individuals who have a diverse range of backgrounds across business, technology, and science.
Virti
Virti enables employees to learn faster and remember their training for longer by using advanced technology, such as gamification, artificial intelligence, and XR. The company was founded in 2017 and is headquartered in San Mateo, California. Their award-winning solution enables cross-platform distribution and creation of immersive and interactive educational content, as well as providing analytics that intelligently predicts how a person will perform while they are working under pressure before they enter a real environment. From military training to emergency response, this solution is effective in many domains.
VirtaMed
VirtaMed provides surgical simulators for the healthcare industry, ensuring effective medical education. Physicians are able to train in an environment that is risk-free so that they can learn different therapeutic and diagnostic procedures. Founded in 2007, the company is headquartered in Zurich. VirtaMed uses original instruments and virtual reality graphics, as well as anatomic models, ensuring realistic, tactile feedback. The simulators ensure performance-based proficiency assessments and structured courses within the healthcare domain. Models include the likes of GynoS™, LaparoS™, and ArthroS™.
Streets Heaver
Streets Heaver is considered one of the number one private healthcare software solutions provider in the United Kingdom. Having been founded in 1986, the company has extensive experience in the industry. Their service is all about making it easier for health organisations to work faster, collaborate, and securely distribute data using the company's information system, Compucare. Compucare is used widely throughout the NHS and the private healthcare industry. In fact, nine of the top 10 earning NHS trusts in the UK use Compucare.
Dexcom
Headquartered in San Diego, CA, Dexcom has been developing and marketing Continous Glucose Monitoring (CGM) systems since 1999. These systems are designed for healthcare providers who are treating those with diabetes, as well as ambulatory use by individuals with diabetes. Dexcom is considered an industry leader when it comes to transforming the care and management of diabetes, delivering CGM technology that gives healthcare professionals and patients everything they need to manage their condition more effectively. The company employs roughly 5,000 people and has offices around the world.
Validic
Headquartered in Durham, North Carolina, Validic was founded in 2010 and is considered a leading technology platform within the healthcare sector, ensuring easy access to digital health data. The company develops patient wellness applications, wearables, fitness equipment, sensors, remote-monitoring devices, and clinical devices to ensure that quality of life is improved by making personal data actionable. At the moment, more than 223 million people have felt the benefits of their solutions, with the company present in 52 countries around the world.
Confirm Rx
Confirm Rx has made it easier for an irregular heartbeat to be identified thanks to the development of their Insertable Cardiac Monitor (ICM). The device is placed underneath the skin and over the heart in what is a simple and effective procedure. Once the device has been placed, it can monitor your heart rhythm for up to two years, which gives doctors the ability to diagnose an irregular heartbeat with sheer ease and accuracy. The device combines with the Confirm Rx ICM mobile app so symptoms can be recorded as well.
FreeStyle Libre 2
The FreeStyle Libre 2 flash glucose monitoring system is an innovative device that has been created so that patients are liberated from the hassle of glucose monitoring. With this system, you can be sure of outstanding accuracy, even in the low glucose range. There is also the FreeStyle LibreLink app, which connects with the sensor. You will get easy-to-read glucose reports, so you can spot any trends so that your diabetes can be managed more effectively. Readings can also easily be shared with your loved ones.
NHS Innovation Accelerator
The award-winning NIA supports the spread and uptake of impactful and proven innovations across the NHS in England, benefitting NHS staff, populations, and patients. The accelerator has been designed so that individuals are supporting in scaling their evidence-based, high impact innovations across the healthcare system. This helps to drive cultural change as well as delivering innovation into practices. The organisation has won 131 awards to this date, and there are now 2476 additional NHS sites that are using these innovations.
Orion Health
Orion Health has been up and running since 1993. The company is headquartered in Grafton, Auckland, and it has won numerous awards for providing effective health information technology, helping to advance precision medicine solutions and popular health, ensuring that effective, quality care can be delivered across the full health ecosystem. Orion Health specialises in open technology systems that integrated all types of personal and health data across the full health community and back to the patient in real-time to ensure optimal healthcare.
Touch Surgery
Touch Surgery is headquartered in London, UK, and it has been up and running since 2013. The company is known around the world for delivering solutions that use visualisation, data, and AI to ensure high-quality, consistent surgeries. The Touch Surgery app is the first academically approved mobile-based cognitive simulator in the world. It gives patients, trainees, and surgeons the ability to prepare, train, and better understand surgical steps. It has been downloaded more than five million times around the world.
Pieces
Headquartered in Irving, Texas, Pieces is on a mission to help enhance people's wellbeing and health, and this is something they have been dedicated to since they opened their doors back in 2015. They do this by combining deep clinical knowledge and artificial intelligence so that they can predict outcomes and present healthcare providers with actionable information. They also aim to connect people to the community services they require. Organising data in a helpful and efficient manner is at the core of their offering.
SkinVision
SkinVision is a paid, premium app and medical service that gives users the ability to assess moles and skin spots for the most common forms of skin cancer. It is available on Android and iOS at present. Users must take a photograph of the skin spot using their smartphone. Within 30 seconds, the user will receive a risk indication via the clinically-validated technology. The user will also get recommendations on what they should do next, including whether or not they should book an appointment with a medical professional.
Zebra Medical Vision
Zebra Medical Vision was founded in 2014. The company provides an imaging analytics solution, which enables healthcare companies to identify patients who are at risk of a certain type of disease, as well as providing preventative treatment pathways, so that patient care is improved. The imaging solution assesses millions of clinical imaging data, and it does so in real-time. Zebra Medical Vision has secured a number of regulatory approvals, including CE and FDA marks, and it is installed in hospitals all around the world.
Babylon Health
Babylon Health was founded in 2013. The company is headquartered in London, and they have made it their mission to put affordable and accessible healthcare services in the hands of everyone who needs it. Combining medical expertise and technology, Babylon Health brings people and doctors closer together to optimise health. From video doctor appointments to digital health tools, they provide a wide range of services to bring the medical sector forward. Babylon Health currently works alongside insurers, health providers, and governments around the world.
Zipnosis
Headquartered in Minneapolis, MN, Zipnosis is a privately-held company that uses technology to create device-agnostic virtual care, which gives patients much more convenience and greater choice. Their solutions also enhance efficiency, as well as boosting profits for healthcare companies around the world. Their technology solutions are built around the people who use it while also using leading clinical data, ensuring the very best results. This means that virtual solutions can be used when appropriate, yet face-to-face help is provided when better suited.
Zesty
Leading the way when it comes to digital transformation in hospitals, Zesty is an app that gives patients the ability to read letters, attend virtual consultations, and manage their outpatient appointments with ease. James Balmain and Lloyd Price first came up with the idea for Zesty in 2012 after they have experienced troubles when locating and identifying dental services. The rest is history, as they say. The service was initially launched in London in May of 2013, and it has gone from strength-to-strength ever since.
MedWand
MedWand is headquartered in Las Vegas, Nevada, and the company has been up and running since 2014. The company has developed a handheld telemedicine physical examination device, which has won numerous awards. Affordable and portable, the device operates via the use of satellite links or secure Internet so that patients are able to provide their telemedicine clinicians with a number of diagnostics. This includes single lead EKG, respiratory rate, temperature, pulse oximetry, heart rate, throat illuminator, dermatoscope, ophthalmoscope, otoscope, and digital stethoscope.
Butterfly Network
Founded in 2011, Butterfly Network is currently headquartered in Guilford, CT, yet has a presence around the world. The digital health company has a mission to democratise the medical sector by ensuring that medical imaging is affordable and accessible around the world. They operate with a full-stack strategy, which is motivated by a cross-disciplinary mixture of connected mobile software, AI, and semiconductor engineering. This has resulted in the first handheld whole-body ultrasound system in the world, Butterfly iQ.
Push Doctor
Push Doctor is a service that has been designed to supplement patients' current GP services, ensuring that they have improved access to premium quality healthcare when it is required. The company was the first to provide video consultations with patients online and via their smartphones. At the time of writing, Push Doctor has a reach of 5.4 million patients within the UK. Founded by Matt Elcock and Eren Ozagir back in July of 2013, the company is NHS-commissioned and partnered with Well Pharmacy in 2021 to launch a pharmacy-first digital service.
Brainlab
Brainlab is a privately-held business that is headquartered in Munich, Bavaria, and was founded in 1989. The company is responsible for developing, manufacturing, and marketing medical technology that is software-driven and enables access to less-invasive, advanced patient treatments. Core products centre on information and knowledge exchange, digital operating room integration, precision radiation therapy, radiosurgery, and information-guided surgery. At the time of writing, the company has over 12,850 systems, which are installed in more than 100 countries around the world.
Nervecentre Software
Nervecentre Software was founded in 2010 and is headquartered in Wokingham, England. The company is a pioneer in acute hospitals when it comes to bringing clinical applications to mobile technology. Some of the biggest NHS Trusts within the UK deploy the Mobile Healthcare Platform that has been designed by Nervecentre. They make it easier for clinicians to leverage resources from hospitals, share data, and communicate. Since being formed over a decade ago, the company has won numerous awards for its services.