As a small business owner, your marketing focus has likely been on the written word. SEO revolves around high-quality and skilfully crafted copy, after all.
Compare prices from animators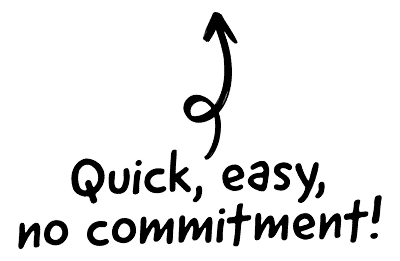 However, do not sleep on the power of video. Some 66% of people use video to gain information in 2023, and that number is likely to rise before it falls. To this end, hiring an animator can make a big difference to your bottom line.
But how do you know what type of animator to hire for your business? How do you know you're getting the best service and that you're paying an appropriate price?

The CRM platform to grow your business
Great for entrepreneurs
Powerful data analytics
Manage sales and data

Seamlessly connect data, teams, and customers
Cutting-edge marketing
Ideal for teams or solo use
Measure sales conversions

Powerful web builder and advanced business tools
Great for startups
Powerful web page builder
E-commerce available

Supercharged content planning
Great for marketing
Better than lists or sheets
Manage social media

Create a new website in 10 minutes. Easy.
Launch your website fast
Powerful data intuitive
No coding skills needed
Why would a business hire an animator?
There are plenty of reasons to consider video for your brand marketing. The human brain processes visual information up to 60,000 times faster than prose, enabling you to get your message across in record time.
Google also loves video and will likely bolster your page ranking by including such content – assuming it does not negatively impact page loading speed and user experience.
Having established that video is vital to a business, we move onto the next question – why animation? Is that not a little child-like and inferior to live action?
Animation catches the eye of viewers and consumers thanks to the use of colour and movement
Animation is typically much cheaper to produce than live action – you won't need to worry about lighting, backdrops, or hiring professional actors and filming equipment
Animation can easily incorporate your brand identity, colour scheme and logo without feeling shoehorned
Animation can constantly be refreshed and updated – if you use live action footage, you'll likely need to reshoot the entire video
Animation can lead to the creation of characters and mascots – ideal for further merchandising opportunities
As you'll see, animation can be a crucial weapon in the marketing arsenal of an SME. To truly embrace the power of animation, though, you'll need the best animator for the job.
What makes a good animator?
Done well, animation can make a real difference to your business. Like anything, though, the success of animation stands and falls based upon the quality of the work. You'll need to ensure that you bring the best possible animator aboard.
When looking for an animator, take the following factors under advisement:
| Characteristic of animator | Good to know… |
| --- | --- |
| Skill | It goes without saying, but you'll be looking for an animator that can create eyeball-saucering, original and standout designs and artwork |
| Education and experience | In which fields of animation does your potential contractor hold experience? The psychology of entertainment-focussed animation varies from branding and commercial purposes |
| Creativity and imagination | One of the greatest things about animation is that there are very few limits. Look for an animator that can bring bags of ideas to the table – but… |
| Willingness to collaborate | Ensure your animator checks their ego at the door and is prepared to follow a brief that you provide. Imagination is great, but you will ultimately need to decide how your animation looks |
| Reliability | Above all, ensure that your animator of choice can be relied upon to meet deadlines to a standard that you find acceptable. Animation can be time-consuming, so you'll need to be sure that delays do not spiral out of control |
Types of animators compared
If you're looking to hire an animator, you need to be precise about what you're seeking. Like most creative fields, animation is a broad church. Different animators will hold specialism and experience in varying areas. Consider what kind of animation will serve your business best and tailor your search accordingly.
2D animators
2D animation is also known as traditional animation, as it's the style that we most commonly associate with the artform. 2D animation makes little attempt to mimic real life, so the sky is the limit for designing characters and interactions.
Classic video games of the 1980s and 1990s are great examples of traditional 2D animation. This animation style is typically the cheapest and fastest to produce as it requires less finesse, experience and specialist training and software than other forms of animation.
3D animators
3D is arguably the most popular form of animation in the 21st Century, thanks to the sense of heightened reality that it provokes. Movies created by Pixar studios are perhaps the finest examples of 3D animation, as are next-generation video game graphics.
3D animation will always grab the attention, and if your business is likely to utilise animation multiple times, you can create reusable 3D renders to save money down the line. Just be warned that 3D animation can be expensive, so set a realistic ROI expectation to avoid disappointment.
Cartoon animators
Some people still associate animation with the cartoons that we all watched after school in our childhood. Traditional cartoon animation has never gone away, and if you're looking to spin a narrative for your business using animation, it remains worthy of consideration.
Cartoon animation takes a long time, and thus it will not come cheap. You'll likely need an entire team to work on a project, as all images will be hand-drawn and laid on top of each other. You'll also need to hire a voice cast to bring life to any characters used in your animated video. You'll undoubtedly capture the imagination utilising this technique, though.
Video animators
Video animation differs from cartoon animation in that it is not necessarily looking to weave a narrative story. Explainer videos are arguably the best example of this format.
Your animator can create content that gets critical information across in an aesthetically pleasing, cost-effective way.
Video animation is hugely popular at present, especially for campaigns managed and run on social media. Videos of this ilk inspire users to share them, bolstering the chances of a viral campaign.
Hire a freelance animator, or hire an animation agency?
Bringing a third party into your business always raises another key question. Should you hire a freelance animator, working as an individual gun for hire? Or enlist the services of an agency, ensuring that you have an entire team of experts at your disposal?
As always, there are benefits and drawbacks to both approaches. These are outlined in the table below.
| Freelance animator | Animation agency |
| --- | --- |
| Often cheaper than an agency due to lack of overheads and only one employee | Can be a costly hire – staff costs, software, and additional expenses can soon add up |
| May run over time and miss deadlines. One person can only do so much, especially when life happens | You'll have a dedicated team of animators, ensuring that if one person is unavailable, somebody else can step up |
| Will do exactly what you ask for, meeting a brief to the letter – freelancers do whatever it takes to get an invoice paid and gain a positive review for their reputation | Will likely act as a partner in your endeavour. This may result in a little pushback on your ideas, but alternative suggestions will be presented |
| Availability can be a challenge. Good freelancers are often busy! | Bigger staff teams may result in greater availability, especially at short notice |
| Will likely have expertise in one particular field of animation and possess the appropriate tools for this alone | Will probably have access to every piece of software out there – and if they don't, they'll happily invest in it |
Pros and cons of hiring a freelance animator compared to hiring an animation agency
Whatever you decide upon, follow our step-by-step guide on how to hire an animator that you'll find toward the bottom of this article. In the meantime, you're welcome to reach out to Creative.onl to query how our team can meet your animation needs.
How much does it cost to hire an animator
As touched upon above, freelancers and animation studios will have different price points. Just remember that, although an agency is more expensive up-front, you also stand a greater chance of seeing a return on your investment.
Of course, the style of animation that you choose will also play a part in the expense. A basic 2D animation will always be cheaper than anything fully rendered in 3D, but equally, this will be reflected in the finished product.
Above all, the length of the video will impact the final bill. Most freelancers and studios do not charge by their hours working on a project but per minute of footage. The first minute of footage is usually the costliest, as this involves the most groundwork.
On average, expected to pay anywhere from £1,000 – £2,000 per minute for a 2D animation, and £2,000 – £4,000 per minute for a 3D animation. These are average agency prices – freelancer rates will vary wildly, depending on experience and expertise.
Naturally, the more elaborate your needs are, the higher the cost will become. It's advisable to set a budget and discuss your options with a freelancer or studio to decide how to achieve your aims without breaking the bank. Creative.onl are always happy to take a call.
How to hire an animator for free – is it possible?
Anything is possible, but you'll get what you pay for. Animation is a highly desirable skill that takes years to master. Why would a skilled animator offer their services for free?
If you're on a really tight budget, consider approaching animation students at university and ask if they'll work for free, or at least for a very modest sum. Some students will agree to this in exchange for full credit for their work. Many creatives respond poorly to being expected to work for 'exposure', though, so you'll need to word your request carefully.
You could also scour the web for an animation hobbyist, happy to embrace their pastime as a favour. Just remember that hiring an amateur means there is no real commitment to deliver or stick to a brief. It may be better to forgo the idea of animation until you have the budget to pay for it than to associate a sub-standard video with your brand.
How to hire an animator – step by step
If you feel ready to hire an animator for your business, follow these eight steps to ensure that you bring in the right collaborator.
How to hire an animator
Decide on your preferred style of animation

As we have discussed a handful of times, there are different styles of animation for different needs. Decide as a business what will benefit you most. Will a basic, cheap and cheerful 2D animation cut the mustard? Or would you need something a little more realistic and lifelike to stand apart from your competitors?

Set a budget

You may think that setting a budget is the essential part of hiring an animator. In truth, though, this step is closely linked to your decision in step 1. As we mentioned in our segment on pricing, 3D is costlier than 2D – and any additional bells and whistles will add to the price. You should first decide what kind of animation you need, then determine what funds you may need to redirect to pay for it.

Draw up a detailed brief

Animators are, by their very nature, hugely creative individuals. This means that left to their own devices, an animator may drift off on various tangents. You'll need a very clearly defined brief about what you are looking to achieve from your animation. Things to consider include:
 
• Colour scheme and placement of your company logo
• Script and language used in the video
• The tone of the animation – should the overriding mood be one of fun, education, warning, or something else?
• Length of the animation – remember, your animator will charge by the minute. In addition, anything longer than 2 minutes is typically considered too long by consumers
• Deadline for delivery. This is critical!

Research freelancers and agencies

Once you're ready to start looking for animators, hit the internet. If you're looking for agencies, Google is your friend (or just give Creative.onl a call). If you're seeking a freelancer, try sites like Fiverr, Upwork and People Per Hour. Look at the experience and expertise of potential animators (they should all have a portfolio for you to review) and check for reviews from previous clients.

Interview potential animators

Once you have a shortlist of potential animators that you feel you can work with, interview them. A real-time conversation will reveal much more than any email thread. Ask about the process, timelines, expenses, what the animator will need from you – and, above all, keep a watchful eye out for personal chemistry. This is essential in any creative endeavour.

Issue the brief

This is the most straightforward step of all – provide your animator of choice with the brief you drew up in step 3! Ensure the animator is comfortable with what you are looking to convey, and they are entirely aware of what is expected of them – and when they need to deliver.

Collaborate until the animation is complete

You are hiring an animator for their expertise. Without putting too fine a point on things, you pay an animator to do what you cannot. As a result., do not stand over their shoulder throughout the process, commenting and directing. However, do not refuse to collaborate. Encourage the animator to show you rough footage and work in progress where applicable. This way, you'll be able to redirect any misaligned steering of the ship as you go.

Consider what comes next

Finally, signing off on animation and paying the bill is not necessarily the end of the process. Think about future animation needs. Are you happy to work with this animator again? If so, can you use the same frameworks? Will you need to book the animator in advance? What will happen if the landscape shifts and you need to tweak your existing animation? Ensure that you're all on the same page, and do not allow your animator to disappear into the distance.
Animation is a great way to spread the message of your brand without limitation. Hiring the right animator can be challenging, though. Follow our advice, and you'll do just fine. If you'd like to discuss your animation needs further, however, feel free to contact Creative.onl for a chat.