Apps have slowly but surely taken over the world, and every business is now gunning for the latest and greatest presence on the Android and iOS app stores. If you're looking to create an app for your own business, it's highly advisable to seek the assistance of a professional app developer.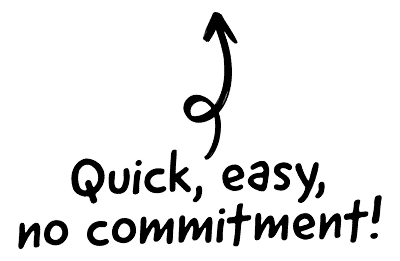 Does my business need an app developer?
Perhaps a better question to ask is "does your business need an app?" If the answer to this is yes, hiring an external app developer is mandatory in most cases. You may be able to manage the process in-house, but app development is complex and fraught with potential pitfalls. Entrusting the task to a professional is always advisable.
Before you commit to the emotional and financial investment associated with hiring an app developer, however, ask yourself again – does your business need an app? Things to consider here include:

The CRM platform to grow your business
Great for entrepreneurs
Powerful data analytics
Manage sales and data

Seamlessly connect data, teams, and customers
Cutting-edge marketing
Ideal for teams or solo use
Measure sales conversions

Powerful web builder and advanced business tools
Great for startups
Powerful web page builder
E-commerce available

Supercharged content planning
Great for marketing
Better than lists or sheets
Manage social media

Create a new website in 10 minutes. Easy.
Launch your website fast
Powerful data intuitive
No coding skills needed
Is there a business purpose for your app, or do you just feel compelled to create one to keep up appearances? App development is an expensive vanity project
Would you better off channelling your energy into creating a mobile-optimised website? You could always take a 'best of both worlds' approach and create a progressive web app
Will your target audience actually use an app, or are they likely to just continue browsing your website? If the latter, you're creating a lot of work for your business and gaining little reward for your efforts
Will an app make more money for your business? After all, that's the ultimate goal of any venture. If the creation of an app will hinder your bottom line more than help it, question whether it is worth proceeding
None of this is said to deter you from developing an app. A staggering 350 billion apps are expected to be downloaded in 2021, so, understandably, you may wish to benefit from such a marketplace. Just ensure that you're doing so for the right reasons. If you remain convinced that an app is the right model for your business, let's discuss the process of finding the perfect developer.
Types of app developer compared
The first step in your journey to find the perfect app developer is understanding the many and varied types.
Before you get started, you have a key decision to make – would you like your app to be native to iOS or Android, or cross-platform? As iOS and Android using different base code, this must be made decided before you brief a developer.
There are many variants on the job title of "app developer" Let's address five of the most popular:
| Type of app developer | What is it? |
| --- | --- |
| iOS app developer | An iOS app developer will be a master of the many quirks and foibles associated with Apple. The iOS store has famously stringent standards for quality control, so if you wish to appeal to iPad and iPhone users exclusively, an iOS app designer is the way to go |
| Android app developer | Like the above, an Android app developer will know exactly how to maximise the potential of the Android format. Android has a much larger global market share than iOS, so there are certainly advantages to focusing on this platform, though the split is closer to 50/50 in the UK |
| React app developer | React is a JavaScript library, so a specialist in React will be able to create an app on both iOS and Android. Building an app in React can be slightly slow and laborious, but the performance of the app itself rarely suffers |
| Mobile app developer | A mobile app developer will be a freelancer, contractor or agency like Creative.onl that has the skill and experience to create any app, in any coding language. A mobile app developer will be able to discuss all your options with you and help you find the ideal solution |
| Software developer | A software developer will create an app using specialist software, rather than relying on coding. This has its pros and cons – code can be temperamental, but it's also much more flexible in skilled hands than relying on software |
Comparing types of app developer
Assess your target audience and decide which approach to app development you think will suit you best before searching for somebody to complete the work for you. Once you have this in mind, you can consider your next conundrum – whether to hire a freelancer, contractor or agency.
Freelance app developer vs contractor app developer vs app development agency – what's best?
You have three real choices of app developer to work on your project. You must understand the definition of each.
Freelancers are sole traders that will work for you upon request. You supply the brief, and the freelancer will complete the work and bill you accordingly. Most freelancers will work at an hourly rate, though you may be able to agree on a set price. It's rare for a freelancer to work on-site in your office – most work remotely from their home and communicate exclusively online
Contractors, like freelancers, are sole traders. The main difference is that a contractor will usually agree to work exclusively for you for a set period – freelancers will usually be balancing a range of clients. A contractor may also be willing to base themselves in your office for the duration of a project. Due to the exclusivity of your working relationship, contractors are usually more expensive than freelancers
App development agencies are companies that will create your app for you. Bringing in an app development agency means that you'll have a dedicated team working on your project, all of whom can bring unique skills and perspectives. However, as you can imagine, such experience tends to come with a price tag. A reputable app development agency will cost more than a freelancer or contractor
So, which is best for your needs? Let's review the pros and cons of each.
Freelancers and Contractors: Pros
Freelancers and Contractors: Cons
App development agencies:
Pros
App development agencies:
Cons

✓

Usually cheaper than agencies

✗

May lack broad expertise, only specialising in one format

✓

Will have a range of experience and expertise

✗

Experience and expertise rarely come cheap

✓

One point of contact throughout the project

✗

May be unexpectedly unable to complete the project

✓

If your contact is unavailable, somebody else will step in

✗

Multiple partners can also mean multiple opinions

✓

Will do whatever it takes to complete the project and bill you

✗

Will likely walk away upon completion, offering limited aftercare

✓

Will continue to work with you after the launch of the app, aiding with debugging

✗

May charge extra for additional services post-launch if not responsible for bugs and coding errors

✓

Often looking for work and will agree to take on most projects

✗

Can take longer to complete a project than an agency

✓

Fast, efficient and successful working practices

✗

Company policies and best practice may differ from your preferences
Freelance app developers vs. app development agencies
Weigh up each of these benefits and drawbacks and decide what approach you'd like to take. If you'd like to discuss your app development needs with Creative.onl and learn how we can help you, please don't hesitate to get in touch.
How much does it cost to hire an app developer?
This depends on what kind of app developer you hire. Freelancers are cheaper than contractors, who are in turn cheaper than agencies. Mobile apps costs are comparable to cars: you might find something very basic and limited for £1000, or you could get a high end sports car for £1m. You get what you pay for though, so if your budget can stretch to an agency, this is our recommendation. The security afforded by such a business speaks for itself.
What about costs for different platforms?
You should also be aware that requesting a native app exclusive for iOS or Android will usually be more expensive than a cross-platform app using React, and certainly more than an app developed using software. This is because native apps require specialist knowledge of particular code and typically require longer hours and greater effort.
Where to find an app developer
Unless you can obtain a personal recommendation, app developers are best sourced from the internet. This applies to freelancers, contractors and agencies alike.
If you are searching for an agency, simply use Google. There is no shortage of specialist creative agencies all over the UK and beyond (gentle reminder – Creative.onl is one of them!) that would be delighted to discuss your needs with you.
If seeking freelancers, gig economy websites are the way to go. The most popular examples of these are Fiverr, People Per Hour and Upwork. You'll find no shortage of freelancers here, from all over the world, but the sites are not vetted. You may need to carefully assess the qualifications of a potential freelancer before bringing them on board.
If seeking a contractor to work on-site, you could consider a job posting on Indeed. Alternatively, investigate tech-specialist sites like Hired, Gun.io, X-Team or Toptal. Here, you will find a range of freelancers and contractors alike – though these sites are typically more expensive to hire from than those listed above.
Should I hire an app developer domestically or overseas?
One of the great advantages of hiring a freelancer is that you are not restricted by geography. Many countries, most notably India and several Eastern European nations, have a thriving tech and industry and countless app developers that would be delighted to work for you.
Is it risky to hire an overseas app developer?
There are advantages to hiring overseas talent to develop your app. The biggest attraction will always be price – overseas app developers are invariably cheaper than local alternatives.
Consider the potential stumbling blocks of hiring from outside the UK, though. Language barriers and time differences could make relationship needlessly difficult, especially if plans change or you need urgent assistance. Weigh up these potential challenges and decide if the benefits outweigh the risks.
Hiring an app developer – mistakes to avoid
So, you're ready to hire an app developer. That's great news. Before you pull the trigger, though, ensure you are not falling victim to these common mistakes that plague many businesses.
Never take an app developers word for it that they have the relevant coding and industry expertise that you need. A freelancer may be willing to say yes to a project and plan to learn on the job. This rarely ends well. Ask to see a portfolio and look for reviews and tangible results in previous work that mirrors your needs
Don't be blinded by price. Some freelancers, consultants or agencies may be cheaper for entirely legitimate reasons, such as recently forming their respective businesses and undercutting the competition to gain clients and bolster their reputation. Sadly, when it comes to app development, the adage "buy cheap, pay twice" often rings true
App development can be a long process that leads to a lengthy partnership. If your gut tells you that the chemistry with a potential app developer does not feel right, look elsewhere. You'll both be in for a miserable experience otherwise
Always think about what comes next. App development does not conclude with the launch of your app. You'll need to optimise your listing in any app stores and fix any bugs and make improvements based on user feedback. Ensure that you're hiring an app developer that will stick around for this, or at least train your team in how to act in their stead
Finally, perhaps the biggest mistake of all to avoid – ensure that you claim ownership of the code in your app! If the freelancer, consultant or agency own the code, they essentially own your app. This will make it extremely difficult to make improvements, and almost impossible to work with a different app developer in the future
How to hire an app developer – a step-by-step guide
We've discussed a great deal throughout this guide, so here's a summary of how to hire an app developer.
How to hire an app developer
Assess whether your business needs an app

Many business owners are excited about the idea of making an app for their business, but often a website or other technology is actually the better choice. If you're not sure, ask us for advice.

If so, decide what kind of app you would like – native or cross-platform

You might want native iOS and Android apps, but perhaps a cross-platform app or progressive web app might be a better option.

Draw up a brief and a budget for the app

Don't try to jump straight in without preparing a proper mobile app business plan.

Decide if a freelancer, consultant or agency would meet your needs best

There are pros and cons for all types of app developer – make sure you understand the differences, and choose the right type of development partner for you specific requirements.

Search for an app consultant online

It's always better to hire an app developer based on a recommendation or reference from someone you trust. But if this isn't possible, do some Googling.

Check credentials and confirm you are happy with the developer

Always ask for references and previous work examples. Without this due diligence, you can't be sure that you can trust your chosen app developer.

Commence work and await your shiny new app!

Make sure you agree some concrete deadlines with your chosen app developer, and that all stakeholders are on the same page in terms of their expectation of the process.
FAQ
How to hire an app developer?
Before you look to hire an app developer, consider if your business really needs an app, and if so, if you'd like it to be native to iOS or Android or cross-platform. Once this has been confirmed, get searching online. A simple Google of "hire app developer" throws up 22,000 matches in under a second.
How much does it cost to hire an app developer?
Mobile app development can cost from £5,000 to more than £500,000. This depends on whether you hire a freelancer (cheapest option), a consultant (intermediate option) or an agency (most expensive, but in our opinion the best option). Naturally, the complexity of the app will also factor into the cost, as will the decision between making the app native or cross-platform. An app exclusively for use with iOS will be the most expensive development of all.
What is the cheapest way to hire an app developer?
The cheapest way to hire an app developer is to look for a freelancer that can create a cross-platform app, ideally using React. This should create a more than adequate basic app without breaking the bank. Cost should never be the primary drive behind choosing an app developer, though. A job worth doing is worth doing well – and paying for.
Where to hire an app developer?
App developers can be hired from all over the world over the internet. Regardless of whether you are looking for a freelancer, a consultant or an agency, you'll find the ideal partner for your needs. It's even possible to hire developers from overseas.