Marketing is an indispensable part of business, but it's so easy to get wrong. It's easy to shrug your shoulders and say that nobody is perfect and we all make mistakes, but these errors can be catastrophic for an SME. Poorly advised or executed marketing campaigns can do irreparable damage to a company's reputation.
Compare prices for marketing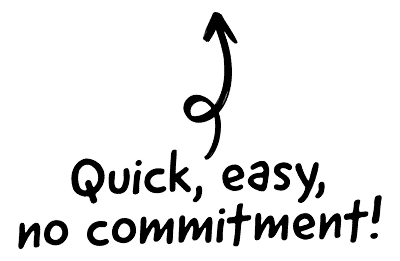 Bringing in professional marketers, whether as freelancers, interns, agencies, or anything else, can keep your business from falling foul of these pitfalls. This guide will explain just why seeking marketing assistance is so important and can lead to a significant boost for your business.
Why hire a marketing professional?
Marketing is not "nice to have" for any business. It's critical. This also means that marketing needs to be effective to avoid falling behind your competitors. Hiring a marketing specialist will help ensure that your business remains at the forefront of consumer thinking within your niche.

The CRM platform to grow your business
Great for entrepreneurs
Powerful data analytics
Manage sales and data

Seamlessly connect data, teams, and customers
Cutting-edge marketing
Ideal for teams or solo use
Measure sales conversions

Powerful web builder and advanced business tools
Great for startups
Powerful web page builder
E-commerce available

Supercharged content planning
Great for marketing
Better than lists or sheets
Manage social media

Create a new website in 10 minutes. Easy.
Launch your website fast
Powerful data intuitive
No coding skills needed
First, though, let's discuss the realities of marketing. Even the greatest campaigns will count for nothing if your product or service is substandard. History is littered with brands that fell by the wayside despite having great advertising campaigns or catchy slogans. Pair effective marketing with a superior product, though, and you can position your brand and business at the top of the tree.
Marketing professionals are essential for this as they understand what your audience wants. You will need to be involved in the process, too, helping to build a profile for your target customers. Marketing specialists know how to appeal to these consumers' hearts and minds – and, ultimately, their wallets.
Marketing professionals keep up with ever-changing trends in the industry, ensuring they can pre-empt the wishes and desires of consumers. They understand how to use all the tools at the disposal of the 21st Century marketer, including social media. Above all, a high-quality marketing professional will ensure that you see a significant return on investment from your budget.
The challenges of hiring a marketing team
When bringing in marketing professionals to your business, there will be challenges to overcome. These include:
Marketers will always look to gain results, whatever it takes. You'll need to ensure that your marketing matches your corporate brand identity and does not alienate existing customers
The marketing world moves quickly, especially in the age of social media. Approaches deemed failsafe last year are archaic today. Marketing team leads, whether from within your business or external, must be vigilant about keeping up with the latest trends
As marketing is so important, skilled and experienced marketers rarely come cheap. You may raise an eyebrow at some of the expenses required to bring in professional marketing assistance and will need to be patient in your search
Many businesses focus too much on qualifications when hiring marketing experts. All the degrees and courses in the world mean nothing compared to old-fashioned evidence of results. Seek experience, not certificates
None of this is designed to put you off seeking professional help with your marketing. We've said before, and we will repeatedly do so – your business likely needs such an appointment. Just avoid rushing into forming a relationship with the wrong partner.
Marketing agency or marketing freelancer – what's best to hire?
When bringing in external marketing support, you have two primary choices – freelancers or agencies. There are pros and cons to both approaches.
| Marketing freelancer | Marketing agency |
| --- | --- |
| Freelancers are usually cheaper than marketing agencies, as they have fewer overheads | Marketing agencies will provide your business with a dedicated team of contacts and experts, ensuring that somebody will always be available to work on your account |
| Freelancers are one-person bands, though. This means that they can only offer one perspective, and if they become unable to work for any reason, your marketing campaign could stall | Agencies also have larger budgets for technology and will have experience in a broader range of accounts. Unlike a freelancer, marketing agencies can work with multiple clients at once without sacrificing quality in delivery |
Freelance marketer and marketing agency compared
Overall, we typically recommend hiring an agency over a freelancer if your budget allows this. It generally provides a more comprehensive array of viewpoints and perspectives, as well as a measure of security. As always, though, the choice is yours.
What factors should you consider when hiring a marketing person?
Marketers, by their very nature, talk a good game. They'll be selling their services to you, just like you will rely on them to sell your products to consumers. Think carefully before making an appointment, ensuring you are not falling for any slick sales patter
Things to look for in a marketing appointment, in addition to essential needs like experience in your niche and a track record of results, include:
Does the marketer understand your place in your industry niche? How will they maintain your reputation and values while also boosting your profile?
How flexible is the agency or freelancer if deadlines change, the project needs to shift direction, or budgets need to be cut at short notice?
How does the agency or freelancer define success in marketing, and does this match your classification? What will be done if the conversion rate does not meet expectations?
What techniques will be used to retain existing customers and attract new business? After all, the latter costs five times more than the former – customer loyalty is a simple matter of economics
What are your competitors doing better than your business, and which of their approaches can be improved with a strategic marketing approach?
What is the preferred way to gain traction in the marketplace? The use of influencers or more direct contact with consumers?
How will any captured data be used – including first-party data provided by consumers?
A note on rapport
Finally, chemistry is all-important. Partnering up with a marketing agency of freelancer is akin to a marriage. You'll need to trust each other and feel comfortable speaking with complete honesty. Trust your instincts when choosing a marketer. They are just as important as the abovementioned matters.
Hiring marketing interns – what are the options?
There is a third approach that you have not discussed here – internships. You could take on a marketing intern, often unpaid or on an entry-level salary. This exchange will benefit both parties. The intern gains work experience, and your business gains a low-cost – or even free, marketer.
Of course, you get what you pay for. This is where the issue with internships arises. Experienced, high-quality marketers cost money. It's inadvisable to rely on an intern as your one and only marketing guru. They need to make mistakes and learn on the job.
If you are interested in taking on an intern, post a vacancy online. Use your website, as well as portals such as Indeed. You could also approach your local University if they run a marketing course. You will undoubtedly find countless students hungry for bona fide work experience who are happy to discuss your needs.
How much does it cost to hire a marketing agency or a freelancer?
Expect to pay a minimum of £35-40 per hour for a freelance marketer with sufficient knowledge. The more experience the freelancer holds, the more expensive their rate will be. You may be able to save some money by hiring freelancers from overseas, such as in Asia or Eastern Europe. This can lead to different challenges, such as language barriers and time difference issues.
As we discussed previously, agencies cost more than freelancers. You may be looking at more like £65-80 per hour for an agency. Allow us to reiterate, though; there are clear and definite advantages of hiring a marketing agency that justify this additional outlay. If you'd like a no-obligation quote from Creative.onl for marketing services, just get in touch.
Hiring marketing roles compared
When bringing in external marketing support, you need to know what you're getting yourself into. There is no such thing as a one-size-fits-all marketer. All different approaches have different needs and outcomes. This table explains what to expect.
| Type of marketer | Typical responsibilities | Working in-house or externally? | Working patterns | Price point |
| --- | --- | --- | --- | --- |
| Marketing Agency | A marketing agency will work with your business to devise, plan and enact marketing campaigns. They will also share results and potential approaches for improvement | External | Standard office hours | £££ |
| Marketing Assistant | This is a junior appointment. You cannot rely on a marketing assistant to single-handedly run your marketing campaign, but they provide invaluable support to marketing managers | In-house at your office | Standard office hours | ££ |
| Marketing Consultant | A marketing consultant will be a godhead figure that oversees all elements of your campaigns, suggesting wholesale changes if necessary | Primarily off-site, but will visit office | Should be available at all times (within reason) | £££££ |
| Marketing Director | The most senior appointment a business can make. Responsible for all matters of marketing, many years of successful experience are required to hold this role | In-house at your office | Standard office hours | ££££ |
| Marketing Freelancer | Marketing freelancers wear many hats. Copywriting is the most frequent service offered, but freelancers can also act as consultants | On-site at your office or externally | Whatever hours are needed to get the job done (for a fee!) | ££ |
| Marketing Intern | A very entry-level appointment, a marketing intern will primarily be learning how a busy business runs a marketing department | In-house at your office | Standard office hours | £ |
| Marketing Manager | A marketing manager is your go-to contact for any matters pertaining to brand awareness for your business. They'll arrange and run campaigns, study results, and suggest tweaks and improvements | In-house at your office | Standard office hours | £££ |
| Marketing Specialist | Some businesses may need a specialist marketer that knows how to appeal to audiences in a unique or complex niche | Advisable to bring in to work in your office | Will work the same hours as your team | ££££ |
Where to find a marketing hire – what places to look
If you're looking for a freelance marketer, plenty of websites offer such services. Browse the following and get in touch with potential candidates.
If you're looking for an agency, you'll need to take to Google. Research marketing agencies, both in your city and further afield, and arrange telephone consultancies to discuss your needs. Creative.onl are always willing to take such a call, so feel free to get in touch.
FAQ
Why hire a marketing agency?
Hiring a marketing agency is an ideal way to enjoy a full-time marketing team without commitment. Like permanent employees, you'll have a group of marketing experts dedicated to promoting your brand. You won't need to pay pension contributions or sickness and holiday pay, though, and the relationship will be much easier to terminate.
How much does it cost to hire a marketing agency?
Every marketing agency will have its own price point, based on experience and their approach to the work. This needs to be discussed with the agency in question. If you'd like a no-obligation quote from Creative.onl for marketing services, just get in touch.
How to hire a marketing person?
If you're looking to bring in freelance support, check out websites like Upwork, People Per Hour and Gigged. You'll find plenty of individuals and businesses here prepared to offer their marketing expertise on a contract basis.
How to hire a marketing manager?
Start with posting a job advertisement for a full-time marketing manager on popular job search sites, like Indeed. Be very clear about your expectations for the role, as marketing managers come in many shapes and sizes. If you do not receive appropriate applications, consider approaching a specialist recruitment consultant.
How to hire a marketing assistant?
As a marketing assistant is a comparatively junior role, you could recruit directly from a university. Approach marketing students while studying and offer internships at your business. This is a great way for both parties to assess each other without any financial commitment.
How to hire a marketing specialist?
If you work in a particular niche that requires specialist marketing, seek help from a recruitment consultant to find the ideal candidate. Whether this is a freelancer, contractor, or permanent staff member, a recruiter will exchange their Rolodex of contacts for a fee.
How to hire a director of marketing?
Director of Marketing is a very important position that requires a great deal of experience. As a result, consider hiring from within your organisation – experienced marketing managers may be ready to take the step up. If you need to look externally, it's advisable to instruct a recruitment headhunter to find the ideal candidate.
When to hire a digital marketing agency?
Digital marketing agencies come into their own once you want to expand your online presence and reach. There is always a time and a place for traditional marketing, such as cold calling or print advertising. However, if you're keen to master social media or email campaigns, seek a digital marketing agency.
How much does it cost to hire a marketing team?
How much does it cost to hire a plumber or an electrician? The answer, of course, depends on the level of work required. If you'd like a no-obligation quote from Creative.onl for marketing services, just get in touch.