Social media presence is no longer a growth industry – it's among the most critical elements of trading in the 21st Century. Unfortunately, negotiating the ever-changing tastes and standards of social media is often a full-time job. This makes the services of a social media manager advisable.
Why hire a social media manager?
The days of writing off social media as a fad have long passed. Today, a company is expected to have an active social media presence that matches its brand identity. In addition, running a business social media account is not as simple as occasionally posting product or service updates.
Compare prices for social media marketing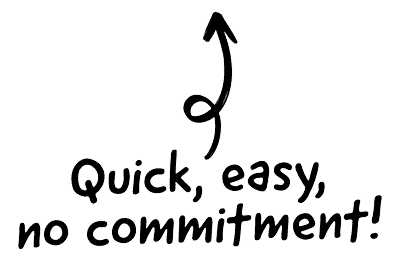 The risks of getting social media wrong
Modern consumers want to forge a personal connection with the human beings behind the brand. Social media is your way to showcase a personality. Again, though, caveats apply here. You cannot treat a business account the same way you would a personal profile. Content posted on corporate accounts can create a social media maelstrom, which in turn can cause irreparable reputational damage.
All the same, simply avoiding offence is not enough to enjoy success in 2023. The internet has made our world smaller. A conversion from Sao Paolo is worth the same as one from Slough, so your social media presence should be universal, attracting potential sales and customers from across the globe. That means creating a social media presence that appeals to everybody, as much as such a lofty aim is possible, and increasing awareness of your brand.
Social media in the modern world is something of a tightrope, so you'll need to walk the line with a great deal of care. If you're not confident in your ability to do so, it's highly advisable to outsource your social media management to a professional.
Types of social media manager to hire
If you feel that your business would benefit from the attention of a social media manager, your next step will be deciding how to fill this vacancy. You'll have several options for this.
There is no hard and fast rule as to which solution will best suit your business needs – you'll need to decide for yourself, based on the advice we'll provide throughout this guide.
Employees
If your business relies on social media, why not hire a full- or part-time social media manager as an employee? This way, you'll always have somebody on-hand to put out ant fires, or more importantly, keep your account on the right side of public opinion.
However, if you're running a small business, costs can quickly start to mount. Bringing in a professional social media manager may be an expense too far for some SMEs. Hiring an intern may be a way around this – you'll have a dedicated employee that takes care of all matters pertaining to your corporate social media presence, without the need to pay the sums associated with agencies or freelancers.
Of course, the problem here is that you'll get what you pay for. Most interns will agree to work for free or a meagre wage because they have no experience. If you entrust your corporate social media profile to the hands of an intern, you'll be handing the keys to your online kingdom to an enthusiastic but ultimately unqualified amateur. You need to decide if you're happy to take this risk.
Freelancers or social media marketing agencies
Suppose you are not convinced that you will need constant vigilance on your social media profiles, or you'd prefer not to have somebody working from your office. In that case, you could consider bringing in external support on an as-needed basis. This will typically take the form of a freelance social media manager or a social media marketing agency. There are pros and cons to both these approaches, which we'll discuss later.
Influencers
Influencers are a comparatively recent addition to the world of online trading, but their power cannot be underestimated. Younger people typically trust online influencers more than people in positions of authority, so don't sleep on the impact of such web users.
The term "influencer" is often overused online, so be careful that you're not duped when hiring such an individual. If somebody comes to you claiming to be an influencer, they're likely no such thing – just a social media user with a moderate following that is looking for free stuff! Do not be flattered by their apparent interest in your business.
If you wish to embrace influencer marketing on social media, learn which individuals enjoy the most significant presence in your chosen niche. Discover how these influencers prefer to be contacted – many now have professional representation from agents. From there, you'll need to broker a mutually agreeable deal.
Hiring an employee, vs freelance social media manager, vs hiring a social media marketing agency
Consider the following factors if you're undecided on whether you should bring in an employee or seek external support for your social media management needs.
| Factor | Good to know… |
| --- | --- |
| Expense | Cost will play a significant role in your decision. If you cannot securely afford an employee's salary, stick with external support. Freelancers are typically cheaper than agencies, but the latter will usually offer greater value for money |
| Dedication | An employee will work exclusively for your business and account. For good or ill, freelancers and agencies will have other clients. That does mean duties outside of your business, but it also means external insights are available |
| Logistics | Employees come with many logistical concerns, such as a workspace in your office and a raft of HR paperwork. Third-party support will not incur such administration as they'll work from afar and not incur holidays, sick pay, etc |
| Experience and expertise | An employee will have limited time to learn about changing landscapes, and a freelancer will only know what they know. Agencies will typically have a raft of ever-changing experience as they will employ a number of staff |
| Workload | If you hire a full-time social media manager, they will expect to be kept busy with such duties all year round. If you only foresee needing a social media manager sporadically, use third-party support. You cannot justify an employee |
| Value for money | Freelancers will typically do everything that is contractually demanded of them but may lack additional skills, and employees will focus on their set duties. Social media marketing agencies will offer a wide range of services |
We recommend bringing in an agency over a freelancer or employee based on these factors – but then, we would! All the same, we welcome you to contact us to learn how Creative.onl can fulfil any social media manager needs that your business may have.
Could you hire a virtual social media assistant?
A virtual social media assistant is somewhere between a freelancer and an agency. A virtual assistant will manage your social media presence from afar, scheduling posts at appropriate times and potentially interacting with your customers. Be aware, though, this is strictly an administrative post.
A virtual social media assistant will relieve the pressure of manually posting updates, but software like Hootsuite makes this simple to handle yourself. In addition, a virtual social media assistant will not write copy for your profiles and ads, and rarely offer strategic insight into your campaigns. Most SMEs will be better served spending a little more and bringing in the services of a social media agency.
So, what's the best social media manager hiring option for a small business?
This depends on how seriously you take your social media presence and how big a part it will play in your strategy going forward.
If you do not plan on getting involved in social media beyond the most basic, fundamental level – something we do not recommend, but the choice is yours – take care of your needs in-house without any specialist input
If you plan to run occasional social media marketing campaigns, seek the services of an agency or freelancer as and when needed. Freelancers are cheaper (and interns are free), but agencies provide a greater depth of experience
If you plan to build your corporate identity around your social media presence, hire a full-time social media manager as an employee or put a social media agency on retainer to handle this for you
If you want to dominate the online realm and have pockets deep enough to accommodate this approach, partner up with a social media influencer to capture the imagination of consumers
How much should it cost to hire a social media manager?
If you're seriously considering bringing a social media manager into your business, you'll need to consider the expense. This table summarises the approximate costs of each approach we have discussed, though asking prices will vary according to experience.
| Type of social media manager | Average cost |
| --- | --- |
| Social media manager employee | The average salary of a full-time social media manager is £25,000 ($34,000) – pro rata for part-time employees |
| Intern social media manager | Usually free, or a nominal sum at most – interns work to gain experience, not a wage |
| Freelance social media manager | Prices typically start from £30 ($40) per hour but can get much higher for experienced freelancers |
| Social media agency | Prices typically start from £75 ($100) per hour, though more tasks and services will increase the cost |
| Social media influencer | Influencers typically charge per post. Their number of followers dictates the price. It could be anywhere from £10 ($15) per post to ten times as much |
Cost to hire social media manager
If you'd like to discuss your social media needs with a professional agency and receive a completely free and no-obligation quote, please do not hesitate to get in touch with Creative.onl.
How to hire a social media manager
So, you've decided that your business needs a social media manager. You're probably right! Follow this five-step process to ensure that you find the ideal candidate for the role.
How to hire a social media manager
Assess your social media needs

Sit down and decide what your business needs from its social media presence. Are you trying to gain a larger audience share in your niche? Appeal to a younger, more tech-savvy audience? Build or improve your corporate image? Enhance online sales? 

Decide upon the type of social media manager that you need

Once you understand your social media needs, you can start thinking about what kind of support you'll need. 
 
• Will you have enough work to justify a full-time employee? 
• Do you just need an intern to get the ball rolling? 
• Would you benefit from a social media marketing agency that will handle all aspects of your online presence, or would you prefer freelance support on a single-case basis? 
• Does your social media manager need to be a compelling writer and salesperson, or just an administrative whizz that can pen compassionate replies to comments?
 
Your choice will depend upon the answers to these questions (and, of course, your budget!) 

Research social media managers

If you decide to hire a social media manager, you can simply post a vacancy on sites like Indeed or contact recruitment consultants. The latter will likely have plenty of appropriate candidates on their books.
 
If you are seeking freelance or agency support, take to the internet. With agencies, use Google to create a shortlist of potential companies then investigate their social media presence. It stands to reason that such a business will have a stellar profile on every platform possible. The days of the traditional Big Four are coming to an end, with sites like TikTok snapping at their heels.
 
Freelancers, meanwhile, can be found in all the usual spots. Sites like Fiverr, Upwork and People Per Hour are bursting with eligible short-term employees, all of whom will be jostling for work. 

Arrange interviews with social media managers

In some respects, 'in person' chemistry with a social media manager is less important than their skills behind a keyboard. If you hire external support, you can keep interaction to a minimum. 
 
All the same, you'll need to ensure that the candidate or agency understands what you're looking for – and, more importantly, how to appeal to your target audience. In addition, you must confirm that your social media manager communicates in a way that matches your corporate identity.

Set targets for your social media manager and review performance

You will have definitive aims in mind for bringing in the services of a social media manager, ideally in the form of tangible goals. 
 
You need a social media manager that can protect your company's reputation, but what else are you looking for in terms of growth? X number of new followers, Y amount of new revenue through social media, Z number of viral posts? 
 
Set and agree to these goals with your social media manager, and regularly check in to ensure they are met. If this is not the case, you may need to adjust your strategy – or seek a new social media manager.
FAQ
Why hire a social media manager?
Social media is constantly changing, but the internet has a long memory. One mistake can have a devastating impact on the reputation of a business. Partnering with a social media manager will reduce the likelihood of such a hazard, in addition to expanding the social media reach of your company.
How to hire a social media manager?
If you're looking to hire a social media manager, draw up a social media strategy for your business – including any targets you are hoping to achieve through your online presence. Once you have done this, you can take your search online and locate an influencer to bolster your online reputation or hire a social media manager on a freelance or permanent basis.
When to hire a social media manager?
You should be looking to hire a social media manager as soon as your business gets online. While it can take a while to build a following on your social media accounts, even if you do everything right, it's never too soon to make an error that could have a significant impact on your business reputation.
How much is it to hire a social media manager?
This depends on the kind of social media manager that you seek. Interns are undeniably cheap but are equally unlikely to produce results that blow your mind. Freelance social media managers could charge anywhere from £30 ($40) to £100 ($135) per hour, depending upon experience. An agency will be closer to £75 ($100) per hour as a starting point. An increasing number of duties will be reflected in an agency's asking price. The average salary of a full-time social manager is around £25,000 ($34,000) PA.
Where to hire a social media manager?
Perhaps unsurprisingly, social media experts peddle their wares online. Check sites like Fiverr and People Per Hour if you're seeking a freelancer. Agencies can be tracked down via Google, while recruitment agencies and consultants represent permanent employees. 
Why hire a social media agency?
A social media agency will take care of all matters pertaining to the online presence of an SME. As social media is playing an ever-larger role in the world of online trading, you must keep on top of corresponding trends. An agency will ensure that you have constant access to all the latest developments, with various perspectives and approaches provided.
How to hire a social media intern?
If you're looking for a social media intern, consider approaching a local university. There are likely to be a raft of business and marketing students that will jump at the chance to gain some work experience ahead of graduation. Ask friends and family if they know anybody that may be interested in the position, too.
How to hire a social media influencer?
If you want to work with an influencer, you should be approaching them – a freelancer that pitches you a partnership is unlikely to have sufficient sway to be worth your time. Review the social media profiles of an influencer and discover how they like to be contacted – the influencer may have an agent that handles all collaboration requests – and pitch a partnership the influencer cannot resist.