Hire a web designer
Once upon a time, the idea of a web designer was considered an expensive folly. The internet was like the wild west, and any website could attract an audience. A pleasing interface was considered a nice to have, but second to keyword-stuffing when it came to racking up traffic.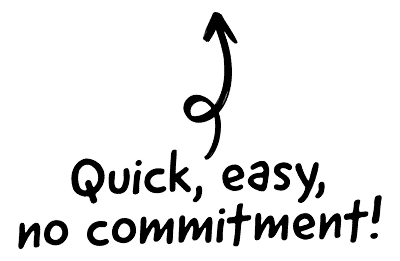 As the internet has grown more sophisticated over time, so have the needs and desires of online consumers. In the 21st Century, a visually unappealing design or clumsy layout can sound a death knell for traffic. This makes the services of a professional web designer indispensable to many businesses.
What is a web designer?
The core role of a web designer is to ensure that a website is functional and user-friendly. That means ensuring that all information and actions are in an appropriate location, reducing the risk of users bouncing in frustration.

The CRM platform to grow your business
Great for entrepreneurs
Powerful data analytics
Manage sales and data

Seamlessly connect data, teams, and customers
Cutting-edge marketing
Ideal for teams or solo use
Measure sales conversions

Powerful web builder and advanced business tools
Great for startups
Powerful web page builder
E-commerce available

Supercharged content planning
Great for marketing
Better than lists or sheets
Manage social media

Create a new website in 10 minutes. Easy.
Launch your website fast
Powerful data intuitive
No coding skills needed
Naturally, though, a web designer will also need to ensure that a website is visually striking enough to capture the imagination. This means that a web designer will tailor the aesthetics of your site to your audience and brand values.
If you are looking to appeal to young consumers, for example, you'll likely be seeking bright colours and short, snappy blocks of text. A site that is aimed at mature professionals, meanwhile, will be a little more muted and rely more on dense copy. In many respects, web designers are the psychologists of the online marketing world.
Is a web designer the same as a web developer?
Not quite, though you may find a freelancer – or certainly an agency – that can fulfil both roles. Web designers and web developers are both essential to building a successful website. They remain varying skill sets, though, often acting as disparate individuals that work in perfect symbiosis.
As discussed, a web designer will be responsible for the aesthetic appearance of your online presence. A skilled web designer will also take user experience into account, ensuring that your site provides a positive and enjoyable browsing experience for your customer base.
That's critical for your Google quality score, which plays a key role in the effectiveness of your SEO strategy. A web developer, meanwhile, will take these designs and manage the coding and development of the site to ensure it runs smoothly.
Do all web designers offer the same service?
Some web designers are comparable to Leonardo da Vinci, capable of devising beautiful imagery and game-changing feats of engineering alike. Others are more like Claude Monet – expressive and talented artists, but not getting involved in the nuts-and-bolts of construction. Make sure you explain exactly what you are looking for before hiring a web designer and whether you'll also need a web developer to work alongside them.
Does your business need a web designer?
For many users, a website is the first impression they will get of a business. This means that it's vital that you do not fall foul of the so-called, "fifteen-second rule" – the short time that over half of users spend on a site.
In the age of online marketing, that kind of bounce rate can be fatal. The Google overlords will likely dismiss your site as being packed with clickbait or irrelevant information, punishing your page ranking in the next algorithm update as a result.
Can't you just design your website yourself?
All the compelling copy in the world will count for nothing if your website is aesthetically displeasing or tough to navigate. This means that bringing in the expert services of a professional web designer is advisable. Sure, you could make a go of designing your site yourself. If you have a talented creative team in-house, they may well do a stellar job. You could even use a DIY site, like Wix or Squarespace.

Be aware, though – reputational damage to a website can be extremely difficult to reverse. A solid page ranking and quality score within a search engine can take a long time to achieve and be shattered in an instant.
Hiring web designers
History is littered with successful online marketers and businesses that lost a significant amount of traffic overnight following an algorithm update. By ensuring that your website design appeals to visitors, your user behaviour stats will remain positive. This will help you avoid such an apocalypse scenario.
Hiring a freelance web designer vs web design agency – what's best?
Horses for courses – there are pros and cons to both options. In many cases, your choice of web designer may come down to your budget. There are many compelling arguments to scratching behind the back of the sofa for spare change and increasing your digital spend, though.
For the avoidance of doubt, web design is one of the services offered by Creative.onl. This means that, yes, we have skin in this game. All we'll say is this – whichever path you go down, make sure you ask to see a portfolio and hold a chemistry meeting before committing to a web designer.
Let's take a look at the core differences between hiring an individual freelancer against a web design agency so you can make an informed decision.
| Freelance web designer | Web design agency |
| --- | --- |
| Likely to be cheaper on paper but will probably bill by the hour. This means that any delays can lead to the final invoice expanding | Potentially a higher initial cost but will offer a watertight contract that sets the price in stone. This prevents any nasty surprises further down the line |
| A one-person service. This guarantees consistency but also means that you're at the mercy of the freelancer not falling ill or experiencing other unforeseen difficulties | A dedicated team of experienced professionals. If your primary contact is unable to complete the work, somebody of equal standing will be ready to step in |
| Will likely need to be instructed with an extremely clear brief and will be uncomfortable deviating in any way. That's great, but it also means you'll need to set aside time for meetings and reviews | Will act as a partner to your business, not simply an employee. This means you will be privy to a range of different perspectives, and an agency will be able to be left alone to work |
| Likely to have one skillset. A freelancer will perform this one task to an exemplary standard, but you may end up needing to bring in a web developer afterwards to finesse the nuts and bolts of the website | Most agencies will be able to offer a complete service, from creation to delivery. This means a one-stop-shop of web design and web development |
| Restraints on availability mean that freelancers can typically only work on one job at a time. This can lead to a narrower field of experience | Agencies have a range of team members, all of whom have worked in the field for many years. This means they'll have a diverse pool of experience, along with expansive consumer and industry insights |
Freelance web designer compared to web design agency
How much does it cost to hire a web designer?
There are many variables to the prices charged by web designers. As discussed above, an agency will typically cost more, though you will receive significant benefits from making this outlay.
What you need from a web designer will also play into the final cost. As we mentioned previously, you may be able to find a web designer that also doubles up as a web developer. That will lead to a higher up-front cost but save you the need to locate a second freelancer – and spend again to secure their services.
Finally, consider how complex your website will be. If you are purely providing five pages of information, with no ambition to sell products or services through your page, the design and development will be simpler. If you are looking to incorporate sales pages, chatbots and a range of cutting edge features, you'll have to pay for them.
This table provides a basic guide to what you should expect to pay for a web designer. This is by no means an exact science, though. Set a budget for your web design, then shop your brief around until you find the perfect freelancer or agency that match your needs.
Also, don't miss our separate guide to website costs.
| Type of website | Price range |
| --- | --- |
| A very basic site typically restricted to around five pages, primarily designed to provide information and increase awareness of your brand | Below £2000 |
| Several pages that offer a combination of information and services, including some more advanced features like product and services pages | Anywhere up to £5,000 – rarely less than £2000-3000 |
| All of the above plus e-commerce functionality, such as payment processing software, chatbots to answer basic user queries and tracking facilities for product dispatches | Minimum of 4 figures, usually between £5,000-10,000 |
| Extremely advanced and complicated, possibly making use of advanced database functionality, an unlimited number of sub-pages and various bells and whistles to blow the mind of users – think more of a bespoke web app | Anywhere between £5,000 and £50,000 |
Average cost of a web designer
Where to hire a web designer
You have two main options when it comes to finding the perfect web designer for your business:
If you are looking for an agency, make use of Google. Use specific search terms that match your needs and you'll find plenty of options. This can be helpful if you are looking for a local business.
Alternatively, you could check the many and varied selection of freelancer websites for individual web designers. There will be countless designers vying for your business. Just be aware, it's tougher to sort the wheat from the chaff when using this method. Think very carefully, and complete painstaking due diligence, before committing to hiring a freelance designer – especially if they will be working completely remotely.
Should you hire a web designer domestically or overseas?
One of the great things about the expansion of the internet is that creative professionals can now work from home. Where businesses were once restricted to hiring from their local market, web designers can be now sourced from across the world. India, for example, is home to countless affordable freelancers with the skillset that you need.
On paper, there is nothing wrong with bringing in assistance from overseas – if you don't need a web designer to work on-site. Be aware of the potential pitfalls of doing so, though. Time differences, for example, could become problematic when deadlines start to approach. Be mindful of any language barriers, too. A simple misunderstanding could lead to a wholesale deviation from your carefully prepared brief.
A note on due diligence →
Also, be sure to complete all necessary due diligence. This is even more important when bringing in overseas assistance. Ask to see a portfolio, check reviews from satisfied previous customers, and make sure the business does not outsource their workload. The more links there are in a chain, the likelier one of them is to break and cause you difficulty.
Mistakes to avoid when hiring a web designer
Before you start your search for a web designer, re-read our advice. What's more, take a moment to consider these common mistakes – and do not fall into the trap of making them yourself.
Do not just choose the designer with the glossiest website of their own. The chemistry may not be right between you – and they may even have outsourced the design of their online presence!
Do not assume that a web designer is all you need to create a high-performing website. All the pretty visuals in the world mean nothing is the copy and content is irrelevant or substandard
Do not hire a web designer that needs micro-managing. If you have the time for that, you may as well do it yourself
Do not hire a web designer with great experience in complex features if you only need a basic online presence. You'll end up paying through the nose for work that you do not want or need
Do not pay your web designer, allow them to ride off into the sunset, then expect the project to be complete. You'll need to constantly refresh and reinvigorate your site. Choose a designer that is happy to continue collaborating in the future
A 6-step guide to hiring a web designer
Does this all seem like a lot to take in? Let's summarise the process of hiring a web designer in six easy steps.
How to hire a web designer
Decide if you need a web designer, or would rather complete the project in-house

There are pros and cons to both – read our detailed guide to help you decide.

Draw up a detailed brief for the web designer

Explain carefully what you need, with as much detail as possible, to avoid problems or unexpected costs further through the process.

Create a budget

And decide if you'd prefer to utilise an individual freelancer or a web design agency.

Trawl the internet for web designers

Share your brief and asking for quotes and likely turnaround time.

Ask to see a portfolio and interview the potential freelancer or agency

Ensure that their values match your own – and that the chemistry between you is right.

Take the plunge and commit to hiring the web designer

Congratulations – you just made your first step toward owning and operating a delightful and functional website.
Web designers FAQ
Where to hire a web designer?
If you're seeking a solo freelance web designer, your best bet is to scour websites that provide such individuals with a platform. The most popular examples are Fiverr, People Per Hour, Guru and Upwork. If you're looking for a design agency, Google is your friend. Alternatively, save yourself some time and contact Creative.onl to see how we can help you.
How to hire a web designer?
Our in-depth guide explains the best ways to hire a web designer, but getting a recommendation from a trusted friend or colleague is often better than picking a web designer at random. But if you do want to hire a web designer yourself, make sure you ask for references and previous work examples.
How much does a web designer cost?
This depends on a range of factors. Are you hiring a freelancer or an agency? Does your website need to be built from scratch, or is it a redesign and reskin of an existing online presence? Are you looking to pay by the hour, or to assign an overall project budget? Above all, how complex are your needs? A basic website design that simply provides information could cost as little as £200. For a successful, functional e-commerce site, however, expect the bill to run into four figures.
Why hire a professional web designer?
Well, the clue is in the word professional. If a job is worth doing, it's worth doing well. If your car breaks down, you'll likely seek the advice of a licensed mechanic. If you are experiencing low-performance stats or ROI on your website, the same logic applies. A professional web designer will be able to diagnose where the faults lie – or, better yet, build you a site devoid of such imperfections in the first place.
Hire a web designer or do it yourself?
Designing your website in-house is invariably the cheapest option available to you. What's more, you'll know exactly what you are looking for. There will be no misinterpretation of a brief or the risk of a designer taking things off-piste based on their personal preferences. Remember, though – what you consider best is not necessarily what your visitors are looking for. By hiring a web designer, you will be tapping into the professional knowledge and experience of somebody that knows how consumers think. That can be worth its weight in gold.
If you have any further queries about web design, or would like to know how Creative.onl can help with your online presence, get in touch. Our friendly and experienced team are waiting to guide you through your online design journey, dedicating to aiding you in achieving the results that you crave.