For businesses in the UK, hosted and cloud-based phone systems have revolutionised the way communication is handled. Shifting from traditional systems to cloud-based ones allows for increased flexibility, reduced costs, and the potential for integration with other digital tools. In this review, we'll take a look at the top 25 providers to give you a clearer idea of your best options.
Compare prices for office phone systems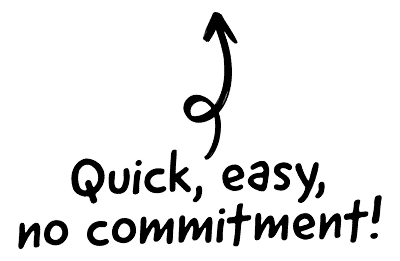 Best hosted and cloud telephony providers
When choosing a hosted and cloud-based phone system for your UK business, it's crucial to find a solution tailored to your needs. Here's an in-depth review of the top providers, including their pricing and where you can find more information.
1. BT Cloud Voice
Website: www.bt.com/business
Pros: Recognised brand, scalability, and flexibility.
Cons: Pricier than some competitors; sometimes less intuitive interface.
Typical pricing: Starting at £15/user/month.
2. RingCentral
Website: www.ringcentral.co.uk
Pros: Rich functionality, many integrations, and good customer support.
Cons: Somewhat complex user interface and higher learning curve.
Typical pricing: From £7.99/user/month.
3. 8×8
Website: www.8×8.com/uk
Pros: Comprehensive UCaaS offerings, globally recognised, and good reliability.
Cons: Initial setup can be cumbersome; customer service inconsistencies.
Typical pricing: Starting at £12/user/month.
4. Vonage Business
Website: www.vonage.co.uk
Pros: Reliable, wide array of integrations, and a clear interface.
Cons: Mixed customer service feedback; pricing can be higher.
Typical pricing: From £9/user/month.
5. Gamma Horizon
Website: www.gamma.co.uk
Pros: Tailored for UK, reliable, and easy scaling.
Cons: Mobile app usability; limited advanced features.
Typical pricing: Approximately £14/user/month.
6. Mitel MiCloud
Website: www.mitel.com
Pros: Comprehensive features, high reliability, and supportive customer service.
Cons: Slightly more expensive; interface can be non-intuitive.
Typical pricing: From £10/user/month.
7. VoIPstudio
Website: www.voipstudio.com
Pros: Excellent customer service, clear pricing, and user-friendly.
Cons: Limited advanced features; some call quality issues.
Typical pricing: Starting at £3.99/user/month.
8. NFON Cloud Telephone System
Website: www.nfon.com/uk
Pros: Scalability, user-friendly interface, and competitive pricing.
Cons: Call quality inconsistency; limited features for larger enterprises.
Typical pricing: Around £8/user/month.
9. Wildix
Website: www.wildix.com
Pros: Web-based platform, easy browser communication, and modern design.
Cons: Pricier for small businesses; limited integrations.
Typical pricing: Starting at £20/user/month.
10. CircleLoop
Website: www.circleloop.com
Pros: UK-focused, easy setup, and clear pricing.
Cons: Limited advanced features; mobile app glitches.
Typical pricing: From £5/user/month.
11. Lily Comms
Website: www.lilycomms.co.uk
Pros: Customised solutions, strong UK focus, and user-friendly interface.
Cons: Limited third-party integration options; less established reputation.
Typical pricing: Starting at £12/user/month.
12. Virgin Media Business VoIP
Website: www.virginmediabusiness.co.uk
Pros: Established brand, reliable service, and solid infrastructure.
Cons: Less competitive pricing; occasional downtimes.
Typical pricing: From £10/user/month.
13. Gradwell
Website: www.gradwell.com
Pros: Diverse solutions, UK-focused services, and helpful customer support.
Cons: Mobile app needs optimisation; slightly pricier.
Typical pricing: Around £15/user/month.
14. SureVoIP
Website: www.surevoip.co.uk
Pros: Quality-driven service, UK-based support, and reliable uptime.
Cons: Limited features for larger enterprises; slight learning curve.
Typical pricing: From £8/user/month.
15. Voipfone
Website: www.voipfone.co.uk
Pros: Clear monthly billing, user-centric design, and competitive pricing.
Cons: Less suitable for larger firms; limited integrations.
Typical pricing: Starting at £3/user/month.
16. Sipgate
Website: www.sipgate.co.uk
Pros: Flexible contracts, well-established in the UK, and good customer feedback.
Cons: Dated interface; occasional call drop issues.
Typical pricing: From £9/user/month.
17. Telappliant
Website: www.telappliant.com
Pros: Customised solutions, user training offerings, and solid uptime.
Cons: Occasional call quality issues; limited third-party integrations.
Typical pricing: Around £10/user/month.
18. Telsis
Website: www.telsis.com
Pros: UK heritage, telecom expertise, and emphasis on security.
Cons: Limited feature set compared to global competitors; steeper pricing.
Typical pricing: Starting at £14/user/month.
19. Soho66
Website: www.soho66.co.uk
Pros: Affordable rates, straightforward setup, and good for SMEs.
Cons: Interface is less modern; limited support channels.
Typical Pricing: From £2/user/month.
20. Windsor Telecom
Website: www.windsor-telecom.co.uk
Pros: Recognised customer service, reliable uptime, and diverse package offerings.
Cons: Advanced features require higher packages; limited integrations.
Typical Pricing: Around £7/user/month.
21. Yay.com
Website: www.yay.com
Pros: Intuitive platform, excellent mobile features, and competitive pricing.
Cons: Might not scale well for very large organisations; limited customisations.
Typical pricing: Starting at £4.99/user/month.
22. VoiceHost
Website: www.voicehost.co.uk
Pros: Custom solutions, focus on user needs, and UK-based support.
Cons: Niche offerings may not appeal to all; slightly pricier.
Typical pricing: From £6/user/month.
23. Orbtalk
Website: www.orbtalk.co.uk
Pros: Competitive pricing, tailored solutions, and user-centric design.
Cons: Learning curve for complete feature utilisation; limited global presence.
Typical pricing: Around £8/user/month.
24. Hello Telecom
Website: www.hello-telecom.co.uk
Pros: UK support, feature-rich offerings, and focus on customer feedback.
Cons: More involved setup; might be overwhelming for smaller firms.
Typical pricing: Starting at £10/user/month.
25. iHub
Pros: Seamless CRM integration, competitive pricing, and focus on innovation.
Cons: Less established reputation; limited third-party tool integrations.
Typical pricing: From £7/user/month.
How to choose a hosted or cloud telephony provider – essential features to look for
Choosing the right hosted cloud telephony provider is more than just comparing prices. While cost is a significant factor, there are other essential elements and features you should take into account to ensure you pick the most suitable solution for your business.

The CRM platform to grow your business
Great for entrepreneurs
Powerful data analytics
Manage sales and data

Seamlessly connect data, teams, and customers
Cutting-edge marketing
Ideal for teams or solo use
Measure sales conversions

Powerful web builder and advanced business tools
Great for startups
Powerful web page builder
E-commerce available

Supercharged content planning
Great for marketing
Better than lists or sheets
Manage social media

Create a new website in 10 minutes. Easy.
Launch your website fast
Powerful data intuitive
No coding skills needed
1. Understand your business needs
Size: The provider you choose should be able to scale with you. Some services are tailored for SMEs, while others cater to larger corporations.
Global Presence: If your business has international clients or plans to expand globally, consider providers that offer international calling at reasonable rates.
2. Reliability and uptime
Choose a provider with a strong track record of uptime. Downtime can be expensive, both financially and in terms of reputation. Providers should offer at least 99.9% uptime.
3. Features to look for
Integration: Ensure the system integrates seamlessly with your existing software, like CRMs, email platforms, and team collaboration tools.
Mobile Access: As remote work becomes more prevalent, mobile apps or forwarding features are crucial.
Voicemail and Transcription: Accessibility to voicemails via email or transcribed messages can improve response times.
Auto-attendant: An automated system that can direct callers to the right department or person without human intervention.
Call Analytics: Understanding call volumes, durations, and peak times can help improve your customer service and streamline operations.
Multi-level Interactive Voice Response (IVR): This allows customers to self-select their path based on their needs, reducing wait times and improving satisfaction.
Call Recording: Essential for training, quality assurance, and compliance purposes.
Conference Calling: For team collaboration, especially if members are dispersed geographically.
4. Customer support
Reliable and readily available customer support can be a lifesaver. Check for providers with 24/7 support, preferably based in the UK for faster response times.
5. Reviews and testimonials
Existing customer feedback can provide insight into the real-world performance and reliability of the provider. Look for reviews that specifically address your concerns.
6. Costing and contract flexibility
Understand the pricing structure. Are there setup fees? How about costs for adding or removing users? Also, ensure there's flexibility in the contract to scale up or down based on your business needs.
7. Security and compliance
Given the increase in cyber threats, it's crucial to ensure your provider meets industry standards for security. Also, if you're in a regulated industry, check for relevant compliances.
Conclusion
Selecting the right hosted cloud telephony provider is a combination of understanding your current and future business needs and ensuring the provider you choose offers the features, security, and flexibility to meet those needs. Always remember that the cheapest option isn't necessarily the best one; it's about getting value for your investment.
FAQ – Hosted and cloud telephone systems
What is hosted cloud telephony?
Hosted cloud telephony, also known as VoIP (Voice over Internet Protocol), allows businesses to make calls using the internet rather than traditional phone lines. The service provider hosts and maintains the system off-site, in the cloud.
How does cloud telephony differ from a traditional phone system?
Traditional phone systems rely on physical phone lines and on-site PBX equipment. Cloud telephony, on the other hand, operates over the internet, eliminating the need for physical infrastructure and offering more flexibility and scalability.
Is a cloud-based phone system reliable?
Yes, with a stable internet connection and a reputable service provider that guarantees high uptime, cloud-based systems can be as reliable, if not more so, than traditional systems.
How do I transition from a traditional to a cloud-based system?
Most providers will offer assistance with this transition, which involves setting up the cloud service, porting existing phone numbers, and training staff on the new system.
Are cloud phone systems secure?
Reputable providers invest significantly in security protocols, including encryption and compliance measures, to ensure calls and data remain secure.
How does pricing for cloud telephony work?
Typically, pricing is subscription-based, often per user, per month. Costs can vary based on features, call volumes, and any additional services.
Can I use my existing phone number?
Yes, most providers offer number porting services so businesses can retain their existing phone numbers.
What internet speed do I need for clear calls?
While the exact speed can vary based on the provider, a stable broadband connection with speeds of at least 100 Kbps per line is generally sufficient for clear VoIP calls.
Do cloud phone systems offer mobile applications?
Many do. This enables employees to make and receive calls on their mobile devices using their business phone number.
Can I integrate other business tools with a cloud phone system?
Most modern cloud telephony providers allow integrations with CRM systems, email platforms, and other business tools.
How scalable is a cloud-based phone system?
One of the advantages of cloud-based systems is their scalability. You can typically add or remove users with ease, making it suitable for growing businesses.
Do I need special equipment?
No, cloud telephony usually requires just an internet connection, a router, and a compatible phone or headset. Some systems can even run on computers or mobile devices.
Can I trial the service before committing?
Many providers offer trial periods or demo versions to give businesses a sense of the system's capabilities.
What is an auto-attendant feature?
An auto-attendant is an automated system that answers calls and directs callers to the appropriate department or individual without human intervention.
How does cloud telephony affect my international calling?
Cloud telephony can offer reduced rates for international calling compared to traditional phone lines, but exact rates will vary by provider.
What happens if my internet goes down?
Most providers have failover options, like call forwarding to mobile devices or alternative numbers, ensuring business continuity even if the internet is down.
Can I get analytics on my calls?
Yes, many providers offer detailed call analytics, helping businesses understand call volumes, durations, peak times, and more.
How is the call quality?
Call quality on cloud telephony, with a good internet connection, can rival or even surpass traditional phone call quality.
What kind of customer support can I expect?
Reputable providers offer extensive customer support, including 24/7 phone or chat support, training resources, and extensive documentation.
Are there any hidden fees?
This can vary by provider. It's essential to read the contract and understand all costs, including potential fees for setup, number porting, or overages.