Mobile apps have broken out of the consumer world of angry or flappy birds into serious business resources. If your business doesn't have one, it could be missing out on a key marketing opportunity to expose your brand, improve your bottom line and build customer loyalty.
Compare prices for app development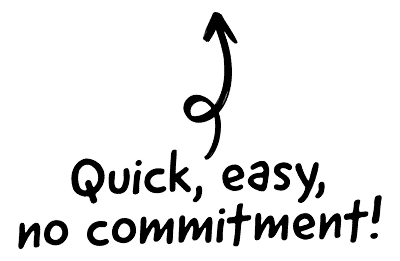 How? Well, your customers are shifting their online lives to their mobile devices. It's no longer enough to simply have a web presence if you want to stand apart from your competitors and throw your virtual net as wide as you can.
Whether you're a global multinational of a fledgling startup, it doesn't matter. A mobile app can boost your business in many different ways.

The CRM platform to grow your business
Great for entrepreneurs
Powerful data analytics
Manage sales and data

Seamlessly connect data, teams, and customers
Cutting-edge marketing
Ideal for teams or solo use
Measure sales conversions

Powerful web builder and advanced business tools
Great for startups
Powerful web page builder
E-commerce available

Supercharged content planning
Great for marketing
Better than lists or sheets
Manage social media

Create a new website in 10 minutes. Easy.
Launch your website fast
Powerful data intuitive
No coding skills needed
You're highly visible and accessible
Nearly three-quarters of people check their smartphones at least once an hour and some surveys reveal that a whopping 90 per cent of our time on such devices is devoted to using apps.
While the majority of this time maybe spent on your customer's favourite apps, they will still be scanning their devices to find those apps. If your app is part of this crowd, your brand is more visible to your customers.
It's important that your app provides a visual design that tallies with your brand as your customers will unconsciously record your app's logo, building your brand recognition.
You'll also be more accessible to your customers. They can access your app with just a tap. There's no need to open a browser, find a bookmark or remember a URL.
You can add real value for your customers
An app allows you to reward your customers. For example, if you have a loyalty card scheme then this physical card can be linked to your customer's app. You could even sign up to the PunchMe service, which lets you create smartphone-based loyalty programs.
You can also push exclusive promotions to your app users and send announcements to build your rapport with your customers. You could use the location-specific information available on your customer's smartphone to tailor your message.
This push notification method has the potential to significantly increase your conversion rates – but it should be used sparingly, you don't want to annoy your customers.
And, don't forget, this communication is a two-way street. You can also set up your app as a way for your customers to reach out to you. They can message you with customer enquiries, for example.
Simply put, an app creates a direct marketing and communications channel for your business.
You can add real value to your brand
You're providing another revenue stream with an app. It's another way that your customers can find you – and buy your products and services.
If your app incorporates your brand's key messaging and aesthetics, you will further benefit from increased brand recognition.
How? Well, your customers will want to use your app. They know they are going to get a good experience and they know what to expect from your product or service. So, they use your app more often and the effect snowballs.
In marketing circles, this is known as "effective frequency" and the premise is that if you brand is noticed on multiple, separate occasions, then a response will be made by your customers. Your app is, effectively, a virtual billboard for your business.
You're easily accessible to your customers
Your customers are more likely to buy from you when they are presented with fewer options. An app makes you easier to find. You stand out from your competitors because there will be fewer competitors on your customer's smartphone screen, compared to a standard web search for a product or service.
You can also incentivise your existing customers to invite their friends to join by, for example, offering a daily prize draw or cash bonus for every successful referral. This will work wonders for your inbound marketing.
You will stand out from your competitors
A recent survey found nearly two-thirds of businesses already have apps or were in the process of building one. Half of the businesses surveyed use apps for support and engagement, while one-third have revenue-generating apps and 20 per cent use apps purely for branding purposes.
It seems businesses are more aware of apps. So, how will your app stand out from the crowd?
If your app is designed with UX at its heart, you will outperform your competitors by offering them an exciting and valuable user experience. You can tailor your app to bring your customers what they truly want and, as a result, they will want to use your app.
From simple navigation to a streamlined checkout experience, your app will provide a much better experience than trying to buy a product on a clunky competitor app or an unresponsive website via a mobile browser.
Have we convinced you how important an app is to your business? An app is a core component of any business looking to futureproof its online presence. It's no longer a nice-to-have but a necessity to give you a competitive edge.
If you want to find out more about mobile apps for your business, give us a call.