You don't have to be in the IT or graphic design industry to know that the design world has changed a lot today on the back of new technologies and online tools. Today, designing beautiful and complex websites has become a lot easier and convenient. In fact, more and more entrepreneurs and self-employed professionals have started developing their own websites which is something that has drastically lowered their costs. This has been possible with the help of various changes in the domain including the rise of freelance working that has opened up a new world of opportunities.
Compare prices for web design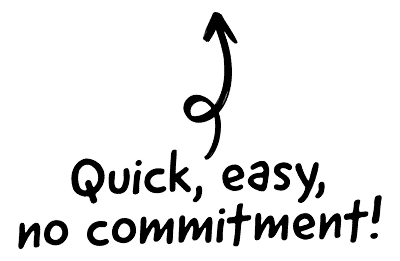 Trends in website development
During the 90s, the average cost of building a functional and attractive website ranged from $7,000 to $10,000. Today, most people would find these prices ridiculously high especially because the technology at that time was pretty basic and rudimentary compared to today's standards.
By the year 2000, website development cost has come down drastically and people could get a top-quality website for around $6,000. By 2004, the prices had dropped 3 times to around $2,000!

The CRM platform to grow your business
Great for entrepreneurs
Powerful data analytics
Manage sales and data

Seamlessly connect data, teams, and customers
Cutting-edge marketing
Ideal for teams or solo use
Measure sales conversions

Powerful web builder and advanced business tools
Great for startups
Powerful web page builder
E-commerce available

Supercharged content planning
Great for marketing
Better than lists or sheets
Manage social media

Create a new website in 10 minutes. Easy.
Launch your website fast
Powerful data intuitive
No coding skills needed
Let's take about today. Today we have online website builders you but you can easily get a website up and running for as little as $38! You can even save half of the money by choosing a free theme rather than a premium theme. Talk about cheap!
Disruption in logo design
Logo designing used to be quite expensive just like other kinds of design services. This is because the entire process was manual and there weren't many options either.
During the 2000s when the Internet had just started to gain popularity, most businesses had to contact professional graphic designers to have their logos designed. The services were expensive and the designers themselves were available in only the metro cities like New York, San Francisco, etc. Naturally, only the big brands were able to access these services. The small businesses neither had the access nor the funds to get the logos they wanted.
Today, logo design services are affordable and also available online. For instance, start-ups can go to platforms like Fiverrto find skilled logo designers across the globe to make unique logos for them at prices starting at $5.
There are also logo makers these are sites the using technologies like machine learning and artificial intelligence to understand the requirements of users like real designers and then create designs with automation in just a few minutes!
Such technology is big help for small and medium businesses in creating their own logos, and don't come with the hefty price tag that you would pay for a designer.
Design marketplaces
A noticeable change that's taken place in the last decade is the emergence and popularity of online design marketplaces. Graphic design services have become quite competitive, which is why today you can host all kinds of design contests for logos, social media banners, etc. on different platforms so that you can get attractive designs from dozens or even hundreds of professionals across the globe.
The following are a few examples of graphic design marketplaces that are flourishing and providing exceptional graphic design services at dirt cheap rates:
MyFonts
MyFonts is one of the biggest resources of unique and interesting fonts across the web. It has whopping 130,000 kinds of fonts for different kinds of visual elements. The website has also organized the fonts under different categories like "hot new fonts", "best sellers", etc. so that you can find what you are looking for easily.
99designs
99designs is a platform where you can find talented freelance designers across the globe. You can host design contests based on the package chosen by you (different packages offer different number of designs and other features), and select the winning design. It's just like taking help from a freelancer, only you get many options in the designs at the same time.
GraphicRiver
GraphicRiver offers a wide range of premium stock graphics and design templates that you can use for business cards, logos, social media, etc. What makes it so special is the fact that all the assets are analyzed and picked by the GraphicRiver team. This means that you only get to pick from the best of the best. What's more, it publishes a featured collection every week in which you can find the latest trends in fonts, logos, icons, etc.
Conclusion
As you can see, the graphic design industry has changed a lot in the last 10 years. In fact, we are living in an interesting time in which technologies like automation and deep learning are venturing into creative segments as well. However, contrary to popular belief, these technologies won't replace graphic designers but rather augment their skills. That's what the experts say at least.