Freelancing is a growing market with a rise in competition. Forbes stated that the freelancing market in America has seen an increase of 3.7 million freelancers in 4 years. That notable number is only one of the indicators of how progressive this online industry is.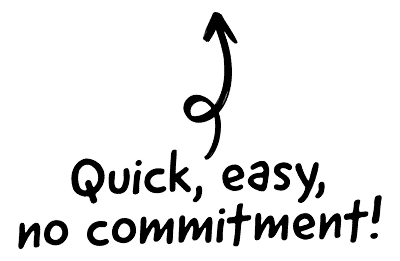 Freelancer as a job position is constantly growing in popularity which is why it is getting more difficult for these individuals to stand out.
If you are one of the aspiring freelancers who are looking to establish freelancing as a career, there is a strategy that can help you out. That strategy is called building your own brand.

The CRM platform to grow your business
Great for entrepreneurs
Powerful data analytics
Manage sales and data

Seamlessly connect data, teams, and customers
Cutting-edge marketing
Ideal for teams or solo use
Measure sales conversions

Powerful web builder and advanced business tools
Great for startups
Powerful web page builder
E-commerce available

Supercharged content planning
Great for marketing
Better than lists or sheets
Manage social media

Create a new website in 10 minutes. Easy.
Launch your website fast
Powerful data intuitive
No coding skills needed
What this can bring you is a memorable reputation and a name that will first come to mind to anyone who needs that type of service. Since this isn't an overnight task but a process that demands dedication and persistence, you'll need to put all your energy into it.
Those who are determined to establish their own brand as a freelancer should start that journey should put the following tips into practice.
Think about what makes you different
What do all big brands have in common (except the millions in profit)? Uniqueness. One of the most essential steps of branding is defining your uniqueness. Which leads us to your first task – define what makes you different.
Building a brand isn't possible if you don't know what to market. You need to specify to potential clients why they should pick you.
Start brainstorming about what differentiates you from the competition by answering the following questions:
Why would you hire you and not anyone else?
What do your most satisfied clients have to say about you?
In your opinion, which qualities would characterize the best individual in your business?
Besides thinking about what currently separates you from others, also consider the characteristics that you want to adopt and promote within your brand.
Create your brand persona
To become a brand you need to have a distinctive personality. That distinctive personality can be created through these several aspects:
1. Find your brand name
Your brand name can be the same as your personal name or different. However, it is better if you choose a unique brand name. An original brand name is more memorable and will make some processes such as choosing a domain name simpler.
Additionally, if you decide to grow your brand and have a team of people, going by your own name can be confusing. Act like a big company to become one.
2. Define your personality
How would you describe you? What is your approach to clients? These questions should direct you towards unraveling your personality.
Elisa Abbott, a freelance writer and translator at PickWriters shares a little trick for defining your personality, "You can do a little exercise with your friends who know your business well or clients with whom you have a close relationship. Ask them to which descriptive adjectives would they use to describe your business as a brand. Each of them can share three adjectives which will help you narrow down the characteristics of your brand."
If there are words that match it means that your personality has already shined through. Even if you don't get any matches, you need to define the type of personality you want your brand to have.
3. Design a logo
Logo design is often misconceived for branding. It is just one aspect of branding, not the whole idea. The reason why a logo is so important is that it provides a visual addition to creating your brand image. The logo should be a unique representation of your personality.
People are visual being and they are more likely to memorize an image. That is why designing a logo is a helpful tactic for making your brand noticeable.
4. Craft a story
Storytelling is a very effective technique that will make your brand more striking. What you need to craft a good story is:
Tell who you are
Tell what you've done
Explain what motivates you in this business
Explain how you plan to solve the client's problem
Share your goals
Set a tone and style
Evoke emotional response by showing, not telling (be humorous, don't tell them that you are or state your accomplishments, don't tell that you have accomplished a lot)
Set a website
A website is something like an ID for businesses, companies, and successful individuals. Setting up a website can help you prove your credibility to future potential clients, have a place where you can direct people you meet through networking, and have a base that will help you with expansion in the future.
It is never too late to create a website so if you don't already have one, choose a web host and get started.
You can feature the story you crafted about your brand on the About page. What your website also needs to have is:
Professional design
Attractive landing page
List of your services
Portfolio or short preview of your work
Owning a website also opens up an opportunity for blogging. Blogging is very effective for SEO as it will people to discover you. If you start blogging just make sure that the topics are closely related to your freelance career. For example, if you are a graphic designer write about the most common design mistakes or the best examples for design inspiration. 
Get active on social media
The branding process simply can't pass by without one of the most popular marketing techniques – social media marketing.
However, keep in mind that social media strategy for spreading brand awareness works a bit differently in a freelance world. You'll need to turn your attention to professional social media networks.
LinkedIn is where you should focus most of your efforts on. This is a place where ambitious people around the world can connect and establish a professional relationship. Ensure that your LinkedIn profile is complete and always updated with your recent projects.
You can browse for prominent people in your industry and clients you want to retain and connect with them.
Twitter can also be useful if you want to have a more casual approach to the audience. Share your motivating thoughts, industry news, or plans.
For some freelancing careers such as photography, Instagram can also be a useful social media network.
Final thoughts
There is more to building a brand than just promoting your work under a certain name. You have to be your brand if you want to turn it into success.
Bring your brand to life to make it memorable. That is why it needs a name, personality, work history to prove who it is, and constant promotion to position itself in the back of the mind of any prospective client.