"Marketing is no longer about the stuff that you make, but about the stories you tell." Seth Godin.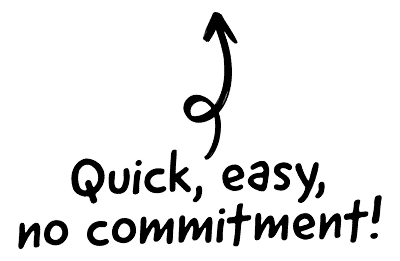 People nowadays are spoiled for choice. Pick any product on the market and there are bound to be several competitors vying for their business, each expounding in vociferous terms with their advertising how great they are.
Standing apart from and above the rest has never been easy.

The CRM platform to grow your business
Great for entrepreneurs
Powerful data analytics
Manage sales and data

Seamlessly connect data, teams, and customers
Cutting-edge marketing
Ideal for teams or solo use
Measure sales conversions

Powerful web builder and advanced business tools
Great for startups
Powerful web page builder
E-commerce available

Supercharged content planning
Great for marketing
Better than lists or sheets
Manage social media

Create a new website in 10 minutes. Easy.
Launch your website fast
Powerful data intuitive
No coding skills needed
That's why the brand story of your business is more important now than it has ever been in the past.
According to research by the Harvard Business Review, 64% of people who have a relationship with a brand do so because they have shared values.
Other research carried out by Lucid Press suggests that brand consistency can help improve your revenue by an average of 23% if implemented correctly.
The vast majority of marketers use a variety of content marketing to boost brand awareness. That can include everything from blog posts and video to producing important white papers that sell the reputation and expertise of the business. In the future, it will also involve a good deal more virtual reality and augmented reality.
What is your brand story?
You may think this is just about the history of your business – how you came up with the idea in the first place and how your values fit into the world and match your customer's expectations. This is one part of your brand story, of course, but it's actually not the whole story.
A great brand story is all about creating emotion.
It's a two way conversation between you and your customer.
It delivers a connection that simple product placement can't.
You brand story will define how you stand out from the crowd and engage your customers at a much deeper level than the strict 'we sell/you buy' mantra.
Writing your brand story
Your brand story isn't one thing. It's not just the information you provide on your About Us page. It's a collection of information that, together, defines what your values and goals are as a business and is used to connect to your customers on a more personal level.
To do this, your brand needs to be authentic, connecting at an emotional level. Take this example of video content from Chipotle Mexican Grill. Although it's a fast food restaurant, it's brand story is all about delivering fresh and sustainably sourced food, something they incorporated into their promotional video.
[arve url="https://www.youtube.com/embed/DY-GgzZKxUQ" align="left" description="Chipotle Mexican Grill Scarecrow animation video" /]
The challenge and power of UGC
Over the last decade or so since social media came onto the scene, the brand story has changed. It is not the sole province of the business itself. It's influenced by what people say about it. Many businesses have used this to their advantage, getting customers and fans to produce user generated content.
The fact that you don't have complete control over your brand story in today's fast paced world, it shouldn't worry you. That's just as long as you lead the conversation.
Content marketing and brand story success
A brand story is show by more than just one thing. It's a wide collection of different content that come together to tell consumers what your business is all about. That could be something as simple as a series of blog posts extolling your expertise.
For example, if you are a firm of solicitors, you may want to demonstrate your experience through a collection of posts that give your potential clients the information and support they need to make a decision about a legal matter.
It could be more complex such as getting customers to produce their own content to show the benefits of your product. It's something that a company like Go Pro does particularly effectively. They were helped, of course, in that their video device is aptly suited to this user generated content. While giving over your story telling can be fraught with danger, in the right circumstances and with the right approach it can work phenomenally well.
How to create a brand story
Getting it right, however, is going to depend to a large extent on the type of business you run. The Go Pro example will suit certain products but not others. So much will depend on who your customer is and the message you have to sell them. Do they want to be told the story visually such as through a YouTube video? Or do they prefer written content, punchy infographics or quirky animations? (For help with your content production, look at our content services.)
There are certain ingredients that you should have in place if you want to deliver on expectations when it comes to your brand story:
How to create a brand story
1. Know who you're selling to
The more you know about your customer, the better you can tailor the message, particularly that all-important brand story. What do you really know about your target market? Find out all you can and it will facilitate your brand story as it emerges into the world.
2. Create a positioning statement
Where you fit in the world is important once you understand your customer a lot better. What USP do you provide and how does it set you apart from the competition? What words and images represent you? Do you need a 'brand hero', someone that will enable you to tell that great story? All these can be defined by a clear, strong positioning statement.
3. Be authentic
Both Millennials and Generation Z are pretty keyed in to recognise blatant selling and filtering what is useful to them and what isn't. They don't like to be manipulated.
Spending too much time pushing products and going for that next sale can tell a different story about your brand. You're just way too pushy. If your values are authentic and real, and not simply being used to attract a certain result, then you are more likely to get your brand story to stick. In other words, you have to believe too.
4. Make it shareable
One of the major benefits of great online content is that it is easily shared. If that content doesn't resonate with they customer, they are unlikely to send it to their friends or followers. Your blog post has to be useful and answer a burning question. You video must entertain and feed an emotion. You also have plenty of sharing tools in place – the social media account where you regularly post, the buttons on your website, the video posted to the right platform like YouTube and the optimisation you put on the page.
Finally, you need to tell the same story wherever you are. Consistency is key and it needs to stretch across all your content and reflect your brand story.
If you start diverging from it, you begin to dilute your most important message and that can confuse your customer's emotions or dampen expectations of your brand.
The fundamental rule is simple according to life design and story coach Celinne Da Costa:
"I frequently see business owners make the mistake of pushing out marketing content without a clear story to wrap it around. Without a story foundation, brand messaging risks being inconsistent, confusing, and sometimes even contradictory."
The good news is that, when you have a solid, engaging and emotional storyline that customers can empathise with, it becomes a lot easier for them to buy from you.
If you'd like to discuss some options for creating your brand story, please don't hesitate to get in touch for a chat.