If you run a business, there's a very high chance you will be focused on developing a good digital marketing plan. It's all about how you reach potential customers, draw them to your website and nurture growing awareness of your brand.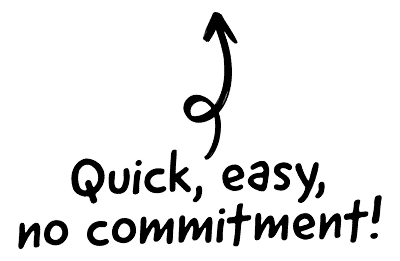 Setting goals for this strategy and defining sound objectives is clearly vital if you want to grow and be successful.
Getting it right, however, is another thing altogether.

The CRM platform to grow your business
Great for entrepreneurs
Powerful data analytics
Manage sales and data

Seamlessly connect data, teams, and customers
Cutting-edge marketing
Ideal for teams or solo use
Measure sales conversions

Powerful web builder and advanced business tools
Great for startups
Powerful web page builder
E-commerce available

Supercharged content planning
Great for marketing
Better than lists or sheets
Manage social media

Create a new website in 10 minutes. Easy.
Launch your website fast
Powerful data intuitive
No coding skills needed
What are your objectives?
You may want to improve conversions on your website for certain demographics. Perhaps you want to launch a new product and get it 'out there'. Maybe you want your brand to be mentioned in the same breath as one of the market leaders.
These are all understandable objectives. But how about these ones:
These may be objectives that you haven't even thought of yet.
Is digital strategy just about sales?
The truth is that your digital strategy isn't just about selling products. You will undoubtedly have a wide range of different objectives that combine to improve engagement with your company and deliver the right results in terms of sales or conversions. Some of it will be technical, some emotional, some purely practical.
Defining these objectives clearly is key as is understanding how each fits into the mixing pot of your digital strategy.
Being SMART
Anyone who has worked in business, marketing or been on a management course will have come across the SMART acronym for goal setting. Any objective needs to be: Specific, Measurable, Achievable, Realistic and Timely.
Specific: It makes sense that the more detailed and focused your objective is, the easier it will be to achieve. For example, improving traffic to your website by 10% is highly specific while creating a globally recognised brand is not (and therefore more difficult to achieve without breaking down). Who, what, where, when, and which are all questions you should be asking to create tightly defined objectives.
Measurable: You need to know what success looks like and how to measure it. The good news is that there are plenty of metrics available for digital platforms nowadays that make this much easier.
Achievable: If there are too many hurdles or practicalities that stand in the way of achieving your objective, then you have a problem. You have to be realistic. For example, you might not have the budget yet to do a global marketing campaign with far reaching consequences. You may not be able to convince a younger demographic that your product is perfect for them.
Relevant: Your objective naturally has to have a strong relation to your business goals. There's no point in marketing to the over 65s if your product or service is aimed at teenagers.
Time Bound: You also need to have a realistic timeline. Is your campaign or strategy going to work in one week, a month, a year? The quicker you can achieve the results you want, the better.
How channels define your objectives and vice versa
There will be any number of objectives which together make up your entire digital strategy. These should have a symbiotic effect on each other and act holistically. In particularly, your objectives will depend on the channel that you choose.
Your website, for example, will define what sort of messages you want to get across. Your demographic, however, may well also decide what look and feel your site needs to have. The content you produce might need to say certain things depending on the features and benefits of your product but you also need to be acutely aware of how that target audience wants it presenting.
Digital strategy examples: the main components of a digital strategy
You will need to develop objectives for a variety of different digital marketing components including:
How to create a digital strategy
1. Focus on your website
This is your primary, time-honoured method of communicating with potential customers. For most business it's the meeting point where visitors actually get out their virtual wallets and buy a particular product or service. Your website must meet key objectives: It must be user friendly, create brand awareness, attract the right customers and be secure and that's just for a start.
2. Consider developing a mobile app
More and more businesses are starting to develop dedicated apps rather than relying on websites. These have the advantage of being downloaded onto smartphones and can improve engagement with customers because of the accessibility. As with websites, however, you need to have those key objectives straight and clearly defined.
3. Make SEO a central tenet
The vast majority of people find products and services through a search engine like Google. SEO today is not just about keywords but great content, inbound links and a whole host of other measures.
4. Ensure content creation is at the forefront
The type of information you deliver online will probably vary from written content and video to images and infographics. Each piece of content needs to have a clearly defined objective if you want it to work for your business. And don't forget new technology like virtual and augmented reality.
5. Plan for effective social media
Facebook, Twitter and Instagram, they're all pretty vital nowadays for getting that brand message across. It's not just about pushing products and links to your web pages or app, it's about creating engagement and building a rapport.
6. Evaluate the merits of paid advertising
Both search engines such as Google and social media platforms like Facebook give your business the chance to engage in paid advertising. The targeting in this area has improved dramatically over the last few years. Combine a good PPC campaign with strong landing pages on your website and you have a strong recipe for success.
7. Make use of email marketing
This can still be a powerful part of your digital strategy if you have the right objectives and great content in place. It also gives you the opportunity to personalise your customer approach.
8. Collect and utilise data analytics
Of course, measuring all aspects of your digital strategy is key because it gives you the data to make changes and improve ROIs. Without this, it doesn't matter how many objectives you set.
The main takeaway is that the better and more clearly you are able to define your objectives when it comes to the digital strategy, the more success you should expect to achieve.
At heart, it's all about attracting the right people to your website and creating a meaningful digital experience for your users at all stages of the buying process. But it's also a complex and nuanced landscape that takes plenty of work to get right.
FAQ
What is digital strategy?
Digital strategy is the planning of your organisation's digital operations to ensure that your online activities support your overall business goals while also maximising the ROI of any development or marketing spend.
What is digital marketing strategy?
See our guide here. Some people use this phrase interchangeably with 'digital strategy', but it's more correct to think of this as being the sub-section of your digital strategy which focuses on marketing specifically.
What is digital transformation strategy?
This is a type of digital strategy which is specifically concerned with helping an organisation become more digitally proficient. Think of it as a digital strategy for a business which still has an old fashioned offline-focus and needs a new approach for the digital world.
How to create a digital strategy?
Follow our 8-step process to write the digital strategy for your organisation. There's no one-size-fits-all solution because every business is different, but the process we describe will help you get started.
What is a digital content strategy?
Content strategy is a marketing discipline concerned with drawing in warm sales leads by publishing high-quality, targeted content. To learn more, read our guide to getting started with content marketing.