There are over 12,000 agencies here in the UK, with new creative agencies springing up every day as the barriers to entry continue to shrink. From the next big thing to the current leaders of the pack we've all had to start somewhere and made decisions that we might not make today given the gift of hindsight.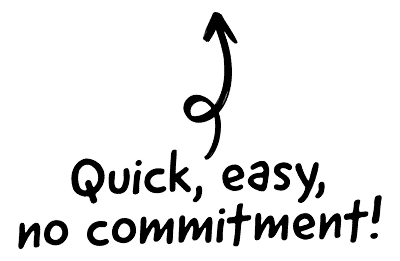 Some new creative agencies fall by the wayside in the early days, others grow and flourish before taking on dozens, even hundreds of staff, over the course of the next decade as their business model comes to fruition.
It's safe to say that business can go either way, taking determined entrepreneurs to the top of their field or letting people see that they're perhaps better suited to a managerial role rather than running their own companies – not through their own failings, simply the way the sector is today.

The CRM platform to grow your business
Great for entrepreneurs
Powerful data analytics
Manage sales and data

Seamlessly connect data, teams, and customers
Cutting-edge marketing
Ideal for teams or solo use
Measure sales conversions

Powerful web builder and advanced business tools
Great for startups
Powerful web page builder
E-commerce available

Supercharged content planning
Great for marketing
Better than lists or sheets
Manage social media

Create a new website in 10 minutes. Easy.
Launch your website fast
Powerful data intuitive
No coding skills needed
If you run a creative agency, or are thinking of doing so, it's essential to plan how you're going to differentiate so that you stand out from the crowd in a congested market and make it as one of this year's success stories. In this article we'll go through how you can do just that to give your agency the edge, the best chance of success in this crowded marketplace.
Having a purpose
Having a 'why' around your agency is crucial. Whether it's fairly general, or completely specific, being able to tell your staff, your clients, your prospects and yourself the story of why you're doing this – and why you can do the best work that nobody else can offer – or be the best people to work with helps you stand out with your head proudly above the crowd.
Too many agencies are simply in the game for the profit, and have no real burning passion for their work or core purpose of why they do what they do. Quite often, that's why these agencies will fall by the wayside as they can't compete with purpose driven agencies who set about running and growing a business the right way – to make a difference in the chosen sector and to provide the best possible working environment not just for them and their staff, but their customers or clients, too.
If you're in the early days of planning your new venture, be sure to take the time out of your schedule to really think about this in detail. Failure to prepare and all that…
What can you be known for?
The first agency I founded was known for being "the data driven digital marketing agency".
Back in 2013, that was something that made us stand out a little, and became what we were known for.We were different to everyone else because we took a data-led approach to business rather than simply saying we'll do this, this and that to blow our prospective clients' minds just to get them to sign on the dotted line.
As a result of our data-first approach some clients sought out our services and wanted to work with us without us having to chase the work, which was a great position to be in as a young agency with minimal case studies at first, looking for someone to give them that big break they need to say 'yes, we've arrived in this sector and we have something different.'
So how can you and your business be known for something? Well, you need an angle that ties in with your purpose, which you can build credibility around, and then you need to get that message out there. Practice what you preach and properly market your own message to make sure that your target audience know what you stand for. Having a niche or a real specialism helps with this too.
Building a pipeline and being proactive
The final way to truly differentiate as a creative agency in this marketplace is around how you build and manage your pipeline in a proactive, but sensitive way.
Creative agencies seem to fall into two camps – they either sit and wait for potential business to come to them, or they push too hard at cold prospects – giving a feeling of desperation that puts clients off like walking into a shop for a casual browse only to be confronted by three different salespeople all trying to get their commission by convincing you to buy something – you just want to assess your options and if it's not right, you don't buy. The same is true in business.
Sure, you don't want to take the laissez-faire approach whereby you hope and pray that referrals work in your favour or someone finds you in the search results. Similarly, you don't want to go completely over-the-top by bombarding anyone and everyone with emails and calls saying why they should work with you. Assess your options, weight up what's right for you as a business prospect and figure out what difference you could make to them – they're people after all, and they want your help, even if they don't know it yet.
It's important to build a relationship with them. Build that mutual trust and respect by speaking with prospects and understanding what it is they need. To do this I recommend using a proper CRM, and generating warmer contacts by a variety of methods such as:
Speaking at conferences to show your own expertise and meet people in the industry
Writing industry relevant content to get your name out there and build a reputation for quality and expertise
Using a service like Meet Hugo to receive sales intel
Creating proper marketing funnels to nurture your prospects and approach them when the time is right.
These tactics are part of a wider strategy that will help you differentiate in your professionalism and approach in reaching new clients. Combine this with having a purpose and something to be known for and you will be able to stand apart from the melee of creative agencies, and stand a real chance of prospering for the long-term.