While some companies operate purely online nowadays, the vast majority don't. If a large part of your business involves an integral offline component, such as a store or an office, then making the most of your marketing opportunities is going to be just as important.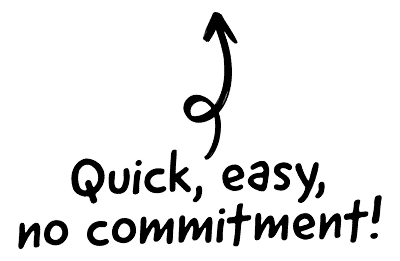 This includes how you reach out and connect with a digital-first consumer generation. For that, you need to be able to engage online.
The benefits of online engagement
Tools like a website and social media allow you to reach a much wider audience.
If your customer is searching online for your business, you need to be out there to get noticed.
You can track and measure marketing results more easiliy with a good digital strategy and some pretty impressive online tools.
You can show up on the first page for local searches for Google and attract customers to your bricks and mortar business.
You can engage with people on social media and boost your reputation, not just here but around the world.
You can move to selling online and boost your conversion rates and grow your business more quickly.
According to research by Google, nearly 90% of people who search for a business or service in their local area will visit it in person within the next day or so. The truth is you can no longer separate the online and the offline world – they need to be inextricably linked if you want to attract customers.
Create and write down a sound digital strategy
Before you can succeed at anything you need to have a clear cut plan. With digital marketing that entails not only understanding the resources available to you but how to utilise them as effectively as possible.

The CRM platform to grow your business
Great for entrepreneurs
Powerful data analytics
Manage sales and data

Seamlessly connect data, teams, and customers
Cutting-edge marketing
Ideal for teams or solo use
Measure sales conversions

Powerful web builder and advanced business tools
Great for startups
Powerful web page builder
E-commerce available

Supercharged content planning
Great for marketing
Better than lists or sheets
Manage social media

Create a new website in 10 minutes. Easy.
Launch your website fast
Powerful data intuitive
No coding skills needed
The first step is to put together your goals and what you want to achieve. Perhaps you want to improve sales from online activities such as your website by 25% rather than waiting for people to actually come into your office or store.
How are you going to do this?
You have your website but what about social media?
Which platforms are you going to use?
Who's going to deliver this for you and what does success look like once you've achieved it?
What about other tools that are available? Will they benefit your business?
To succeed in your online digital strategy, you're going to need to develop the content that appeals to your customers both existing and potential. That might be a whole range of different things such as blog posts, explainer or product videos, infographics and social media posts to name just a few.
Not only do you need to get all these components working for you, they have to do that work together in a synergistic way to deliver more powerful results.
That, in turn, means you have to be able to measure performance and use that to tailor your approach.
Develop new online sales channels
We're talking beyond simple e-commerce sites that are designed to sell your products. Sales channels are areas where you get out to meet and greet potential customers and, hopefully, entice them to your offline store. Here are just a few you can typically try:
Social Media: Facebook, Twitter, Instagram, they all allow you to reach out to customers and engage with them. Social media has come a long way since the early days when marketers spent a lot of time scratching their heads trying to figure out how to leverage it. Whether you are building your own following or using something like Facebook Ads, social media is an important asset in promoting your business.
Create a mobile app: Many businesses are now exploring the potential for mobile apps in conjunction with their traditional website to improve their reach.
Google My Business: Google is the most popular search engine by far. It processes close to 40,000 queries every second. You can sign up to Google My Business for free and use it to promote yourself to a local audience. Why is this important? Because it has the potential to get you to the first page of results.
YouTube: Video is fast becoming the most powerful tool when it comes to marketing. If you can create a following with carefully crafted video content, it will help build your reputation and a loyal following for your business.
Email: Digital marketing isn't all about social media and pay per click advertising. One of the most influential tools in your armoury is email and if you have a good mailing list it can add a huge boost to your sales conversions when you get the strategy right.
Research your target market and understand their user needs
How much do you know about your ideal customer? If you operate mostly offline, you might not have thought about it that deeply. You may have an age group or certain profession in mind but you haven't drilled any deeper.
Today's digital marketing depends on having a clear idea of who the user is. When they visit a website or are engage on social media you need to have the appropriate content in place for them. Learning all you can about your target demographic has never been easier. Whether you carry out online surveys or use big data, the more informed you are the better you are likely to serve your consumers needs. Tailor content to their needs and they are more likely to press that buy button or visit your bricks and mortar store or office.
Consider how you can monetise a mobile app
Mobile apps are becoming increasingly important when it comes to marketing. These handy little software packages sit on people's tablets and smartphones acting as constant reminders that your business is there for them. Developing an app to complement your offline business or attract attention can help generate more leads and deliver greater engagement.
If you can find a great niche for your mobile app and get it online, you can also explore the potential for monetising this and bring extra cash into your business. You could, for example, offer it for free download and include advertisements or opt to have a pay for model.
Apps are great for staying in contact with customers. You have the ability to send out immediate notifications when a sale begins or make the personal offers, tailored to their past engagement activity. You could also use the app to build a data profile of your customers that can be used to better inform your marketing strategy online in the future.
Getting your online marketing strategy right so that it reaches digital-first consumers is vital in today's competitive market place.
At Creative.onl, we provide a complete package for businesses when it comes to digital marketing – everything from website and app development to content creation and user experience design.
If you'd like a conversation about how we can help you and your business, please feel free to contact us or request a free consultation.