When you look at many job roles now available as a creative professional, it's common to find the word 'digital' slipped in there at the beginning, but these new titles have only existed over the past 5 years as the development of the digital industry has grown at a staggering rate. In a recent report by Raconteur, the digital sector currently employs 1.5 million people, and this is growing rapidly with estimates of 8 million by 2020.
Compare prices for marketing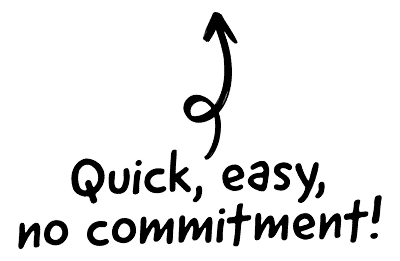 With so many tech 'poster boys' such as Mark Zuckerberg and strong female entrepreneurs such as Dana Ledyard leading the way, the digital industry welcomes a diverse range of talent that doesn't just isolate itself to web developers and those who can code. No matter where your talents lie they can be harboured in the world of digital to push the industry forward and continue to engage audiences across a global scale.
But with so much hot competition to be involved in this new vibrant industry, how can you get that dream role you've been after when your CV perhaps doesn't lend itself so easily to the role you're looking for?

The CRM platform to grow your business
Great for entrepreneurs
Powerful data analytics
Manage sales and data

Seamlessly connect data, teams, and customers
Cutting-edge marketing
Ideal for teams or solo use
Measure sales conversions

Powerful web builder and advanced business tools
Great for startups
Powerful web page builder
E-commerce available

Supercharged content planning
Great for marketing
Better than lists or sheets
Manage social media

Create a new website in 10 minutes. Easy.
Launch your website fast
Powerful data intuitive
No coding skills needed
The truth is, you don't need to be a tech wizard to get the job of your dreams, no matter which niche you want to be placed in you can utilise the plethora of social platforms available to land that job without even sending over your CV.
Our social profiles are our online voice and digital foot print, and these are stalked by potential employers to find candidates who can be a possible 'culture fit'.
It's no longer just about what's on paper, it's about what you're putting out there in terms of your opinion, your personality and your online habits. You can learn so much from someone just be doing a little social research that you should be enhancing your online persona to highlight your best assets.
Be relevant
LinkedIn is always the default to showcasing your portfolio and experience, but display your work in other ways as well.
If you imagine your future role and the responsibilities it will involve, how can you demonstrate this online? Are you taking part in industry conversations? Have you created a blog where you write about your passions and express your ideas?
Make your online presence relevant and you could even be head hunted for the role for your passion alone.
Network
Just as you would in reality network online with industry professionals and take part in twitter chats and online talks.
Posting your thoughts and ideas will show that you take an active interest in this area and your future employers are most probably taking part as well. Once they see your name cropping up they'll be intrigued as to know who you are. Build your 'social capital' and you may find it opens the door to your future job role.
Follow
Following companies that you would be interested to work with and engaging in conversations with them is one of the best ways to get their attention. There's no need to be pushy, but being authentic and relevant will set you aside as a brand ambassador who they want to get on board, and if you're seeking for employment then even better!
Before social media there was never an approachable way to initiate a conversation with these big companies, so now that natural communication is possible, use it to your advantage.
Search
Looking through recruitment websites is a tiresome task and many brands do their best to avoid recruitment fees. Instead most companies will advertise their positons on their company websites and via their social media. Keep your eyes peeled for these as you could even get a placement with a paid internship.
You may be thinking that this isn't much, but a paid internship can get you a foot in the door and help you to understand the working environment much better than jumping in at the deep end of a full time role.
Landing your dream job with the help of social media can put you into a role that offers you the passion and creative drive you want.
Don't get stuck in the rut of application forms and recruitment agencies, when you can put in the leg work yourself with being socially savvy.