Whether you're just starting out in your creative career, or looking to build your business, it's important to have a marketing plan in place. Not only will a marketing calendar help keep schedule organized, you'll save your sanity by planning things ahead of time, while setting goals for growth and new opportunities.
Compare prices for marketing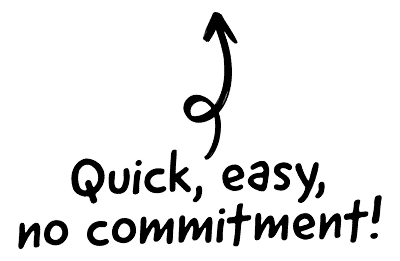 There are many ways to plan your calendar. One or more of these methods can be implemented. And there's no right or wrong way to go about it. The most important thing is to do whatever works best for you and that you use it.
For some a smart phone will be the way to go. There are plenty of scheduling apps and calendars available with alarms and reminders to keep things on task. Others will find a notebook, planner or desk calendar better because it's something physical to keep at their fingertips.

The CRM platform to grow your business
Great for entrepreneurs
Powerful data analytics
Manage sales and data

Seamlessly connect data, teams, and customers
Cutting-edge marketing
Ideal for teams or solo use
Measure sales conversions

Powerful web builder and advanced business tools
Great for startups
Powerful web page builder
E-commerce available

Supercharged content planning
Great for marketing
Better than lists or sheets
Manage social media

Create a new website in 10 minutes. Easy.
Launch your website fast
Powerful data intuitive
No coding skills needed
As an artist, and business owner, I find a notebook planner allows me to scribble down notes, sketch quick drawings and keep random pieces of paper, receipts and other things at my fingertips. I use my smart phone calendar to schedule appointments, deadlines and other meetings, setting an alarm as a reminder when they are due. When my notebook isn't within reach, I type everything up in the notes application on my phone. Notes can be kept on my phone, printed, emailed and stored wherever they need to be.
Plan your entire year ahead of time. Start by adding everything you already have scheduled to your calendar. This means birthdays, doctor appointments, holidays and personal plans, as well as, business tasks. Keeping everything together will ensure you don't miss anything.
Take note of holidays. Add a note to your calendar to begin your social media, blog posts and advertising at least a month before (if not sooner) for each holiday.
Most people find it's easier to write blog posts as the year progresses. Think about scheduling your topics ahead of time. Then write the posts throughout the year. If you can get ahead of schedule, they can be scheduled to post at a later date.
With a plan in place, you'll always have something to write about.
Since you'll now know what's coming up, photos can be taken ahead of time too. Scheduling photo sessions for your blog and social media all at once, will save time and money, by not having to schedule several sessions throughout the year. Another perk to planning in advance is it will help in keeping a cohesive look and direction for your brand.
Decide whether you'll be attending and/or participating in trade shows or other events. If you're not sure, pencil them in. You'll want to start planning for them as early as possible. No later than 6 months out, as they take a lot of time and energy to plan for.
Marketing and planning is a never ending story when you're running a creative business. I'm sure you'll find your own way of planning that works best for you, but hopefully these suggestions will help get you started.