Creatives are creatures of passion. We love the work we do and we become very invested in it. I mean who can blame us, how often do people get paid to do what they love?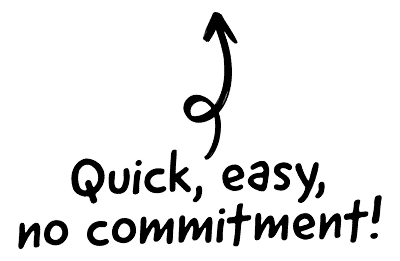 This often leads to many late nights and weekends spent working as we are enthusiastic and excited about the job and feel very satisfied with our work… until we receive feedback.
More often than less, the feedback that we receive is not what we wanted to hear. Either the client has chosen the weakest design or they have completely misunderstood the 'amazing' concept and have asked to start all over.

The CRM platform to grow your business
Great for entrepreneurs
Powerful data analytics
Manage sales and data

Seamlessly connect data, teams, and customers
Cutting-edge marketing
Ideal for teams or solo use
Measure sales conversions

Powerful web builder and advanced business tools
Great for startups
Powerful web page builder
E-commerce available

Supercharged content planning
Great for marketing
Better than lists or sheets
Manage social media

Create a new website in 10 minutes. Easy.
Launch your website fast
Powerful data intuitive
No coding skills needed
Whatever the feedback, as commissioned creatives it's our duty to remember that we are working for somebody else. We are never going to have complete control of a project that we are being paid for, therefore we need to try our best to ditch the ego and respond professionally to feedback.
There are many ways to tackle feedback. You can simply agree and make the changes; this is often the least stressful option, but not necessarily the best. For instance, if the changes require further weeks worth of work then another approach may be a better choice. You can choose to fight your corner and explain why you feel the client should reconsider the design, or you can offer a compromise.
Whatever your approach you need to remember to always act professionally when responding to feedback.
If feedback has caused outrage it is always best to take a step back and let yourself calm down before responding. If you reply angrily you could risk losing the client and your work could go unpaid, which is far worse than the alternatives.
When arguing your case, remain calm and friendly and try to negotiate a solution that works for both parties. If your client refuses to negotiate, try to finish the job to the best of your ability and consider whether you will work with them again – and if so, what it would take for you to return to a business relationship.
At the end of the day, we all want to feel like we're in control and being valued. A client may ask for a change purely to feel in control of a project they are paying for, and as a professional it is your job to listen and respond well.