Data has been a powerful tool for business insight for a long time now, but did you know that you already have a range of data at your fingertips that can help you form better relationships with your customers? Not only does data allow companies to understand their own market more deeply, it can also be used to inform how any business and their consumers interact.
Collectively, according to IBM, we gather around 2.5 quintillion bytes of data each and every day. That's data which can be ordered and analysed to a much higher degree than ever before.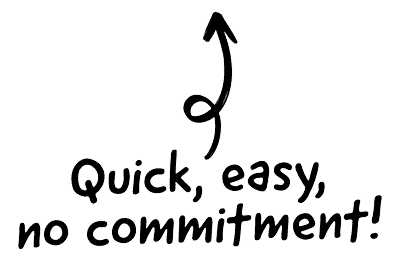 For most businesses, however, it's the local data relating to their own users that is most vital.
How long does a consumer spend on their site? What posts on social media get the best response? Where are their pages ranking on search engines like Google?
According to Forbes:
"Companies who adopt data-driven marketing are more likely to have an advantage over the competition and increase profitability. In fact- they are six times more likely to be profitable year-over-year."
So what are the primary data sources that your business needs to have a handle on to improve it's online channels? Here are our top four:
1. Google Analytics
It's still the gold standard when it comes to website statistics and visitor information. It's also pretty easy to use.
Google Analytics lets you put a snipped of code on your site and then it does all the data gathering for you. This enables your business to find out who is visiting your site, how long they are staying, what they are doing while there and even what device they are using.
For example, one of the important metrics is you sites downloading speed. It can make a big difference to how long visitors stay on your site or whether they engage with it at all. If your customers are waiting too long for vital pages to download it may be time to take a closer look at your site and hopefully improve that experience.
Here are just some of the other things you can measure:
You can link Google Analytics with Google Ads and YouTube to track conversions from your advertising campaigns.
You can benchmark you site performance and content and compare it with other similar companies that share their data with Google.
You can find out which pages on your site are most read, whether content titles are having the desired impact and whether you are getting referral traffic from other sources.
All this and more is delivered through an easy to understand console that can be accessed whether you're on a desktop computer or have a mobile device such as a smartphone. Google Analytics gives you instant feedback on important parameters that affect your business performance online and gives you the chance to make informed changes that make a big difference.
2. Newsletter marketing stats
Getting people to sign up to your newsletter is always a good marketing strategy and gives you a more direct and personal option when communicating with individuals who are interested in your product or service.
The stats you collect are going to inform what works and what doesn't with your marketing content. Metrics include the number of people who open your email communications and the rate at which they click through to your main site to find out more. These simple measures can help you tweak your campaigns so that they deliver what consumers are looking for.
3. Social media engagement
Most businesses can't survive nowadays without having at least some interaction on social media. The good news is that, even here, the ability to gather data has improved dramatically over the last few years. You can measure the likes and shares you get, how often someone takes an action because of one of your posts on Twitter or how often you are retweeted.
You can keep track of how many followers you attract, particularly after a social media marketing campaign.
You can link up to your main website or app and discover what kind of content is having the biggest effect on your fanbase.
You can also collect important demographics such as age, gender, likes and dislikes, and location data.
You can even track how many people are mentioning your business outside of your fans and followers and your own content and posting.
4. Google Search Console
While Google Analytics is widely known among businesses, Google Search Console (formerly known as Google Webmaster Tools) isn't. The important difference between the two is that the console provides you with important and useful data about how your site interacts with Google's search engine.
You can submit a sitemap, find out what common keywords people generally use to find your business online, discover which of your pages perform the best on search engines, and identify which other sites around the internet are linking to you.
All this information is invaluable in helping you make structural as well as content decisions about your site and can greatly improve the ease with which people are able to find you.
Why collecting data is so important
You may be able to gather a whole bunch of information about your user behaviour, what's happening on social media, how your email marketing strategy is performing and what page you're showing up for in searches online.
But, if you don't know what to do with that data, all the information in the world isn't really going to help you.
That's why it's important to have a strategy for your metrics. (Need to know more about digital strategy? Read our article on the topic.)
Which are the most important to you? And when do you know something needs to change? How do you bring each strand of your metrics together to inform the whole?
Your strategy online should be a constant process of test, implement and then test again. This can be used to:
Modify and improve the interface design and navigation of your site so that people are able to use it more efficiently.
Create a content marketing strategy that really hits the mark for your audience and draws people to your site, converting them to customers.
Improve your brand and the message or tone of your marketing in line with what the data tells you.
Bringing all these different strands of data collection together so that you can make an evidence based and informed decision on how you present your brand and nurture your customers is vital. The good news is that the kind of super-powered analytics that were once the province of large businesses with big budgets are now available to companies of all sizes.
The key is being strategic about what you are collecting and understanding why it is useful.
That's no easy job for smaller businesses where there can be time constraints on individual staff and budgets. Get it right, however, and you will have a clear idea about how you are currently performing and what changes are likely to benefit your business in the future.