No matter the size or shape of your business, there will be functions that you will outsource – and that could include graphic design. But what does a graphic designer do and how do you go about hiring the best one for your business?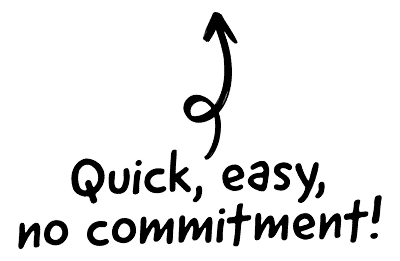 Graphic design is everywhere. It is the logo that makes a business memorable, the colours used on packaging and the ingredients that make a brand kit. A graphic designer, either by hand or by using software, creates visual concepts. These concepts inform and educate, as well as inspire and communicate with an audience.
For a business, they produce the artwork for everything from posters to business cards, billboards to packaging design and much, much more.

The CRM platform to grow your business
Great for entrepreneurs
Powerful data analytics
Manage sales and data

Seamlessly connect data, teams, and customers
Cutting-edge marketing
Ideal for teams or solo use
Measure sales conversions

Powerful web builder and advanced business tools
Great for startups
Powerful web page builder
E-commerce available

Supercharged content planning
Great for marketing
Better than lists or sheets
Manage social media

Create a new website in 10 minutes. Easy.
Launch your website fast
Powerful data intuitive
No coding skills needed
Why might you need a graphic designer for your business?
As a start-up or a fledgling company, money is tight. When a business takes its first tentative steps into the world of commerce, it enters a busy, competitive marketplace. To get recognised, you need to work hard. To grab your first customers, you need to work even harder.
Many factors combine to contribute to initial business success. One is that people 'understand' the concept of your business and what you are offering. To showcase this, your business logo and colours need to send the right signals.
As a new business, you'll be keen to stretch your initial investment as far as possible. And that means making decisions. Surely, you think, we can design our own logo and choose our own colours palette? Yes, you can, and, in the early stages of business, this homemade brand kit may be good enough.
But how long will it stay this way? And is good enough the right springboard to making inroads into your marketplace?
Is collaborating with a freelance graphic designer the solution for a small business?
The concept of your business is the driver of any business. For a small business or start-up, a strategy that analyses its position in the market identifies competitors and settles at a price point is essential.
A visual concept such as a brand kit – the professionally designed logo, the fonts, the colours and similar – will seamlessly mesh with your business strategy. Taking into account who your customers are, a graphic designer can create a slew of ideas that help you to decide on the final design – one that will appeal to your target market.
Qualified and skilled, a graphic designer brings a whole host of creative ideas to a business. They will work with you to create the perfect logo and other essential ingredients of a brand kit and will also help you use them in the best way possible.
For example, if selling your product will rely on catching the attention of your customers will stand out packaging, they will do just that.
If you want a visually appealing, fun and pithy poster campaign to disrupt the market, they can deliver that too.
There are solid reasons why working with a freelance graphic designer makes sound business sense:
Skills – graphic designers don't dabble in and out of design as you and your team would. They live and breathe it and stay in pace with current trends. Their skillset is wide and varied.
Save time – it takes times to come up with stunning visual concepts. For someone without design experience, it takes many, many hours. A graphic designer can produce high-quality concepts whilst you concentrate on another aspect of your running your new business.
Stand out – you want to stand out for all the right reasons and bad design is not one of them. Creating something that doesn't appeal to your customer base is a waste of time and copying a competitor too closely can land you in a whole heap of trouble.
Design consistency – a designer can create a brand kit that determines how you should use your logo, font and colours to the best effect. This consistency is also key in helping to establish your business as a serious and worthy competitor.
Results – every business, established or a start-up, needs to see results when they hire a freelancer or outsource business activities. This is the same when hiring a freelance graphic designer. Get design wrong and it will set your business back for some time. Get it right, and your popularity could soar.
Graphic designers work with all kinds of businesses and organisations. With their creative skills, investing in their services will mean your business gets off on the right foot. And when the time comes for a re-design or re-brand, they'll be there for that too.
What are the other options when it comes to hiring a graphic designer?
There are other options when it comes to graphic design, although the success of these visual concepts will vary;
DIY – the cheapest option is to do it yourself. This means creating your logo and other concepts around it. Research your competitors and you'll have a strong idea of their colours and concepts. You can either shake it up by doing something completely different or loosely 'copy' what they do, although this isn't a recommended option.
Buy a package – the other option is to buy a ready-made package using artificial intelligence software. Some website hosting companies offer this service. You input certain information and they give you a range of designs from which you can choose. You can alter colour and fonts. Costs vary depending on the provider.
What you won't get from either of these solutions is the skills of a graphic designer to see deeper into the project. And that is, how the concept of a logo, font and colours combine to get the results a business wants and needs.
Where to find a freelance graphic designer
You can work with a graphic design studio to produce the visual ideas behind your business. For many small businesses and start-ups, working with a freelance graphic designer can give the best solutions;
Freelance graphic designers, like other people with a specific skill set, will often be self-employed and work with clients from across a range of spectrums. The biggest advantage of working with a freelance graphic designer is their flexibility.
You can choose to have as much or as little done by the graphic designer as you want or can afford.
Freelancers offer their services on a different basis so check with your chosen graphic designer how they choose to charge. That said, an hourly charge is the most common and allows you to set 'set a time limit' of what you can afford. The designer will also be able to make suggestions as to how much time they may need.
Working for themselves means they have a flexible approach to pricing, but you get what you pay for. Don't forget, if you want quality with a finished product that gets results, you need to invest in the process and the person with the skills you need.
A thought on rapport →
Building a rapport with a designer means they 'understand' your business and what you are looking for. Find the right designer for you, and they'll be an important team member for many years to come.
But how do you find the right graphic designer?
Advertise on freelancer job sites – there are several freelancer job sites on which businesses can post projects for not just graphic designers, but copywriters, marketing specialists and so on. You may need to sign up. You can expect a slew of enquiries from designers across the globe although, with some, you can set the parameters to UK-based graphic designers only. An affordable way to find freelancers with some quality platforms 'vetting' freelancers beforehand. Take a look at PeoplePerHour, Worksome and Fiverr.
Advertise on other job sites – there is no reason why you can't advertise for a freelance graphic designer on other job sites too, especially if you plan on finding and working with a graphic designer in the long term. Again, you'll need to sign up and then post your job advert.
Place a tender on contracting sites – some freelancers can also be found on tender websites too. You'll need to create a tender document that clearly outlines your project and the skills you are looking for. This is ideal if you want to create an extensive brand kit and a project that has significant financial value.
Use social media – put a call out on your social media platform, using hashtags that attract the attention of the freelance and graphic design communities. You'll have plenty of interest but always make sure to see some ideas or a designer's portfolio before you make your final decision.
Ask for recommendations – being a member of your business community, you'll find that other businesses will have contacts for graphic designers and other skilled people you may need.
How much do graphic designers charge?
It depends on the project and the number of hours needed to complete it. Some graphic designers charge upwards of £40 per hour but also have a half or full-day rate.
Here are average prices for graphic designers:
| Type of graphic designer | Years of experience | Average hourly rate (£) |
| --- | --- | --- |
| Junior graphic designer | 0 – 2 | £10 – £15 |
| Mid-level graphic designer | 2 – 5 | £15 – £40 |
| Experienced graphic designer | 5 – 10+ | £40 – £50+ |
And here are average prices for types of graphic design project:
| Type of graphic design project | Average price range (£) |
| --- | --- |
| Simple document design e.g. leaflet or poster | £30 – £300 |
| Complex document design e.g. whole magazine | £500 – £5,000 |
| Logo design | £50 – £500 |
| Branding and identity including brand guidelines | £500 – £10,000 |
| Web graphics e.g. advertising banners | £20 – £300 |
How do you work with a freelance graphic designer?
Like a paid employee, you'll want to get the best from a hired freelance graphic designer. Likewise, they'll want to give you the best service and results too.
Clear brief and expectations – a designer can only produce their best work for you if they know what is expected of them. And that means thinking through the project and giving them a clear brief. If you want 10 logo concepts, tell them. If you don't want a childish font or the colour orange in visual concepts, tell them. Give them the information they need, and you'll get the results you want.
Be inclusive – if you are working with a freelancer in the longer term, welcoming them as part of your team will also help get the best results. Keep them updated with what's happening in the company, for example. This knowledge is invaluable when they are creating designs for you.
Get to know them – they may be freelance but that doesn't mean keeping them at arms' length. Just like you'll get to know your employees, get to know them on both a professional and personal level.
Deadlines and communication – micro-managing a freelancer will never end well. With a defined brief, you should also include a deadline and when they have agreed to this, leave them alone. Give them the space to get on and create!
Feedback – a graphic designer needs to know whether they have hit the mark or not. In fact, they expect feedback from a client and are more than willing to make edits and changes. However, if they have delivered to your brief and you tell them this is nothing like you imagined, you are in a sticky spot. If you don't seem to be getting the results you want, take a step back and consider the brief.
Avoid brief creep – every freelancer from content writers to graphic designers will be vigilant for brief creep. This is where a client asks and pays for a certain service but then asking for small add-ons or changes, effecting expanding the project but without paying any more for it. If you want them to do more, pay them.
Pay promptly – as well as paying their invoice promptly, don't haggle on the price too hard. Freelancers are in the market to make a living too.
Avoid last-minute changes – changing the goalposts at the last minute will not get you the results you want. The freelancer is not just working for you but other clients too. It may be that they can't accommodate these last-minute changes so be flexible.
Why hiring a freelance graphic designer is great for a small business or start-up
Outsourcing certain activities as a small business can yield fantastic results. You can't be an expert at everything but if you want your business to have outstanding visual appealing, the choice to hire a freelance graphic designer could be one of the best decisions you make.