So you want to pursue a career in graphic design? You've got the necessary skills (or a good basis and a willingness to learn), but not the formal experience. That places you in the experience trap – and it's a particularly potent trap for graphic designers because companies will understandably want to see evidence of your abilities before they hire you.
Compare prices for graphic design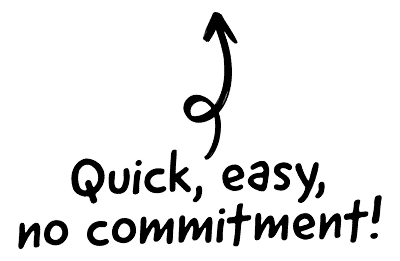 Even without taking the experience problem into account, it can be hard for those without previous experience of the industry to know where to start looking for work in graphic design.
Preparation
The first steps in landing your first graphic design job should be designed to make sure you are ready to land the job. Otherwise, you'll be lucky to be accepted and you might not be able to handle it if you are.

The CRM platform to grow your business
Great for entrepreneurs
Powerful data analytics
Manage sales and data

Seamlessly connect data, teams, and customers
Cutting-edge marketing
Ideal for teams or solo use
Measure sales conversions

Powerful web builder and advanced business tools
Great for startups
Powerful web page builder
E-commerce available

Supercharged content planning
Great for marketing
Better than lists or sheets
Manage social media

Create a new website in 10 minutes. Easy.
Launch your website fast
Powerful data intuitive
No coding skills needed
Take a realistic assessment of your skill levels. Are you already fully-equipped for your graphic design career, or are you going to need to expand your skills? If the latter, it's time to start looking at courses and qualifications. Don't just pick any old cheap course (or any old expensive course – many are overpriced horribly). Look for respected institutions and, ideally, accreditation. Alternatively, you may be lucky enough to find a trainee position and combine your first job with your training.
If you do take a course, then you should have coursework to show off to prospective employers or clients. But what if you have the skills you need and just want to pick up some experience? In that case, you have two options. The first is to create some "spec" pieces – ones created solely for the purpose of showcasing your talents until you have built a real portfolio. You must make it clear they aren't real projects, and they don't carry the same weight, but at least they let people see what you can really do.
Alternatively, you might want to build up a real portfolio the comparatively easy way; offering limited amounts of your time to small charities for free. This allows you to develop a portfolio of real work for real clients – much more impressive than a fully speculative portfolio from somebody without real experience – and help out a good cause. Small charities that really need a professional graphic designer's help are quite easy to find online.
Where to find work
The next step is to actually look for your first job. This depends on whether you want a regular job or whether you want to strike out as a freelancer. If you want to be employed, then look at regular job listings on online job boards, as well as on specialist sites for creative positions.
If you want to become a freelancer, things are more complicated and uncertain. You will most likely need a website, and you will need to actively promote it. Pay-per-click (PPC) platforms such as Google Adwords can be a good way to do this, as well as directly emailing companies who may be interested in your services. This involves both businesses who will be essentially end users of your designs, as well as creative agencies who may have excess work to outsource. The latter offer lower rates by around a third on average, as they still need to provide your work to clients at a profit, but can be a comparatively ready pool of potential work.