Today we are in the generation of creativity and startups. People are ditching their boring careers and turning their passions into a viable future. You could be a closet photographer or a gourmet cook. You could be a fashion designer to a makeup artist. The following are some tips to help you market your creative passions and turn your passion into a career.
Compare prices for marketing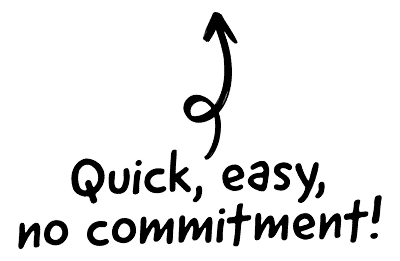 Easy and inexpensive steps to market yourself:
Step 1: Creating a Brand: One of the foremost and the most important aspect for any new business is to showcase your talent; it is the name that you create for yourself. How do you want the world you know and remember you? Think about that. Give yourself a name that would be recognized and associated with you for days to come. Think big – Remember that whatever you decide now is final. Your brand is not created overnight. It takes a lot of dedication and hard work. People and your clients are the ones that would create your brand – but before you reach there – these are the following steps you need to do:

The CRM platform to grow your business
Great for entrepreneurs
Powerful data analytics
Manage sales and data

Seamlessly connect data, teams, and customers
Cutting-edge marketing
Ideal for teams or solo use
Measure sales conversions

Powerful web builder and advanced business tools
Great for startups
Powerful web page builder
E-commerce available

Supercharged content planning
Great for marketing
Better than lists or sheets
Manage social media

Create a new website in 10 minutes. Easy.
Launch your website fast
Powerful data intuitive
No coding skills needed
Brand Name: What would you call yourself? Walt Disney, Jimmy Choo, Stephen Spielberg, Steve Madden, Jamie Oliver, Jack Daniel etc. Most of the creative artists are known by their name. If you want to be more creative– you could always find a wacky name for your art. Think about 10 years down the line; what would you want to be known as? Once a name is chosen, you should not change it. So be extremely sure before finalizing the brand name.
Brand Identity: Each and every brand name has an identity. Pick any brand name – you would instantly get an image in your head. Fox – reminds you of the fox studio; Penguin – reminds you of the publishing house, Johnny Walker – reminds you to scotch whiskey and so on.
So whenever someone utters your name – they should get an image instantly. Be clear of what you are offering. For example if you are a photographer, let the world see you as a photographer and remember you as one.
Brand Logo: Each brand has its own symbol. It is not mandatory and you could take your time with it. But in the long run; it is advisable that you create it. As someone who is just starting – a logo should be unique and a symbol for what services you are offering. Run wild with your creative ideas – and make something remarkable. If you are not too sure – hire a graphic designer; they would be able to guide you further.
Step 2: Social Media: This is one of the starting steps to market yourself. No need for those expensive ads and billboard posters. Just use your social media accounts, to do your branding. For example:
Facebook: One of the best tools for marketing today. Most of you have a profile, with hundreds of friends; who in turn would have hundreds of friends, and so on. So through your account, make a page under business category with your specialisation. Add content to that page. For example if you are a cook – add pictures and recipes, if you are a makeup artist – add a few pictures of people you have worked on. Other than this – add your contact information. Finally share it. Tag your friends and ask then you help you take your business forward.
Instagram and Twitter: These are the queen of hashtags. You can share your pictures a little write up and post it with umpteen hashtags that relate to your work. You work would be noticed by anyone who would visit the #link.
Pinterest: Pinterest is one of those sites that help you to get visibility in two ways. One in which you can add your pictures – that would be seen, pin'ed, added to group boards; and secondly you can add links to your image – that would redirect to your personal page – it could be a website or your Facebook page.
Step 3: Word Of Mouth: Once you have created your necessary accounts on various social media profiles – it is the word of mouth that would generate your client base. So at first ask your friends to be your scape goats, make them your audience and your client base. Then ask them to refer you to their friends and begin your networking.
This way your business would suddenly start blooming. For example if you are a cook – and you have been extremely active on social media sites; and want to make a full-fledged business out of it. Invite your friends over, ask them to post on their sites about your cuisine and your business, along with that, they could share your page; then you could use that to promote your catering business, or write your own recipe book – anything you want; this world would be your oyster.
Step 4: Getting Reviews and Feedback: This is one of the main idea of marketing – to generate reviews and feedback. To generate a client base, you need to get reviews. Whenever people comment on your posts, it gets noticed – the more your get the more people who see and enquire what it is all about. Plus always be available for feedback – good or bad; take it in your stride – reply back and be constructive.
Step 5: Update your Profile: This is what would keep your visibility high. You need to keep updating your profile. A dormant profile is nothing less than an extinct one. Be active and be available. It could be an anecdote, a photo, a post, a review etc. anything that can keep you visible.
Depending on your business – you could make a channel, add videos and post it on YouTube and share it via your social media platform. For example if you are a standup comedian – make short shows, add it to your channel and make it viral. The internet is an amazing platform for any creative artist; and if you are dedicated enough you could definitely make it big.