If you're like most business owners, you probably wear a lot of hats. You're responsible for marketing, sales, product development, customer service, and probably a dozen other things as well. But what about HR? Do you have someone dedicated to handling all of the HR-related tasks for your company? If not, you might want to consider hiring an HR Business Partner.
Compare prices for payroll & HR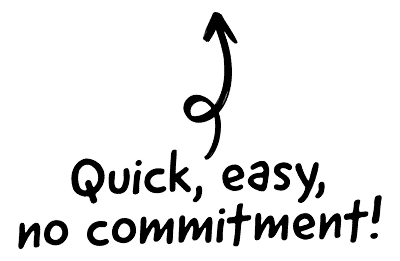 What is an HR Business Partner?
An HR Business Partner is basically an all-in-one HR professional. They can handle everything from recruiting and onboarding to employee relations and benefits administration. Basically, if it has anything to do with your employees, an HR Business Partner can help.
What does an HR Business Partner do?
An HR Business Partner wears a lot of hats, but their main focus is on helping you attract, develop, and retain top talent. They'll help you create job postings that attract the right candidates, screen applicants, and conduct interviews.

The CRM platform to grow your business
Great for entrepreneurs
Powerful data analytics
Manage sales and data

Seamlessly connect data, teams, and customers
Cutting-edge marketing
Ideal for teams or solo use
Measure sales conversions

Powerful web builder and advanced business tools
Great for startups
Powerful web page builder
E-commerce available

Supercharged content planning
Great for marketing
Better than lists or sheets
Manage social media

Create a new website in 10 minutes. Easy.
Launch your website fast
Powerful data intuitive
No coding skills needed
Once you've hired someone, they'll help with onboarding and training. And throughout the employee lifecycle, they'll provide support and guidance on things like performance management, benefits, and compliance.
What's the difference between an HR Business Partner and an HR Manager?
An HR Business Partner is more strategic than an HR Manager.
They're focused on helping you achieve your business goals by attracting, developing, and retaining top talent.
An HR Manager, on the other hand, is more focused on the day-to-day operations of your HR department.
Why would you need an HR Business Partner?
There are a few reasons you might want to consider hiring an HR Business Partner.
Dedicated HR resource
First, if you don't have someone dedicated to HR, chances are it's not getting the attention it deserves. This can lead to a lot of problems down the road, so it's best to nip them in the bud by hiring someone whose sole focus is on your HR needs.
Freeing up your management time
Second, an HR Business Partner can free up your time to focus on other aspects of running your business. If you're spending all of your time dealing with employee issues and things like disciplinary procedures, you're not going to have much time left for anything else. But if you have someone else taking care of that for you, you can focus on the things that only you can do, like growing your business.
Avoid errors and compliance problems
Third, an HR Business Partner can help you avoid costly mistakes. If you're not well-versed in employment law, things can quickly get complicated and expensive. But an HR Business Partner will know all the ins and outs of the law and can help you stay compliant without breaking the bank.
What makes a good HR Business Partner?
A good HR Business Partner is someone who understands both business and people. They should be able to see the big picture and understand how your employees fit into it. They should also be able to build strong relationships and effectively communicate with both employees and managers.
If you're thinking about hiring an HR Business Partner, look for someone who has a strategic mindset, good people skills, and a deep understanding of the HR function.
When you're looking for an HR Business Partner, you want someone who is knowledgeable, efficient, and trustworthy. They should be well-versed in employment law and have a good understanding of your business goals.
They should also be able to handle conflict resolution and be a good communicator. Finally, they should be someone you can trust to keep your best interests in mind.