In the business world, email marketing is such an important strategy for growing and developing your business. To have a successful business you need to be able to connect with potential customers in order to persuade them to purchase from you instead of a competitor. Email marketing can help you achieve just that by building relationships and allowing them to come to you when they are ready to purchase.
Compare prices for marketing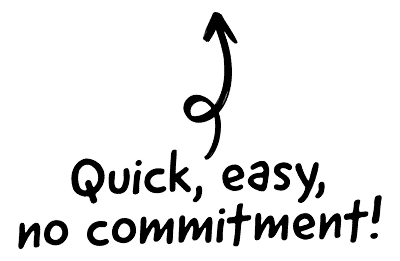 Benefits of email marketing
The benefits of emailing marketing speak for themselves.
A massive 66% of consumers will end up purchasing a product or service purely from reading an email from a brand, which alone shows how influential it can be and how many sales it can generate. Not only that, but almost one third of customers favour receiving emails from brands rather than staying in contact through other avenues.

The CRM platform to grow your business
Great for entrepreneurs
Powerful data analytics
Manage sales and data

Seamlessly connect data, teams, and customers
Cutting-edge marketing
Ideal for teams or solo use
Measure sales conversions

Powerful web builder and advanced business tools
Great for startups
Powerful web page builder
E-commerce available

Supercharged content planning
Great for marketing
Better than lists or sheets
Manage social media

Create a new website in 10 minutes. Easy.
Launch your website fast
Powerful data intuitive
No coding skills needed
Increase traffic
Through creating the perfect email marketing campaign, you have the ability to turn those emails into views and traffic on your website. Typically, try to include at least one link to your website in every email that you are sending to your customers, that way you are increasing your likelihood of them clicking. You already know that they are interested in your business and what you have to offer, so all you have to do is send them links that they are interested in clicking on and driving them to your website.
As long as you are constantly giving them relevant links that interest them, they will keep on clicking which results in an increase of traffic.
Test out your emails
Before sending out any emails to your customers you should test them out first to make sure that they are being displayed correctly. If your emails have any problems loading or any images or text do not show up properly, then your readers are more likely to just delete the email and never think about it again. Which means you are losing out on potential traffic to your site as well as sales.
According to Blue Hornet, a massive 71.2% of people who receive emails that do not display or load correctly will simply delete it straight away.
Perfect the design
While email marketing has a lot of power when it comes to turn visitors into sales, it is definitely not as simply as throwing a bunch of words together. You need to carefully create your emails and perfect the overall design of the email template. If design isn't something you are great at, there are many design services from companies like JV Media Design who would be able to help you out with some amazing work.
Once someone opens up your email you have just a few short seconds to make an impression and keep them reading. If they are not interested within a few seconds they are likely to just delete and move on. Make sure that you know your customer and create a design that you know they are going to like.
If you ever need help in creating the perfect email, then services like Australian Reviewer are able to help you out by creating some excellent writing for you.
Increase sales
One of the best things to use your emails for is to promote any discounts, promotional offers or new products that you are offering your customers. With a huge 98% of people logging into their emails every single day, you would be mad to miss out on this opportunity to grab some extra traffic and sales. Especially if your new products or sales offers are for a limited time only, then you would want them to see it sooner than later.
It isn't spam
Absolutely no one likes to receive spam of any nature, but email marketing certainly is not the same as spam. For one, your readers have chosen to sign up to receive these emails so you know that they are interested in hearing more from you, therefore you are very unlikely to annoy them by sending them emails. Plus, if they ever become uninterested in your business, what you have offer or say then they can simply unsubscribe from your mailing list.
However, it is important that you never email them too much, as if they are constantly receiving emails from you then they may unsubscribe which means you are losing out on potential customers and revenue. So, always be careful with the amount of emails you are sending people. Typically, try to limit yourself to something like a monthly newsletter – depending on your business and what your audience prefer.
To stay up to date with all the latest news in business, then sites such as Media Times are great. They even publish regular articles offering advice to businesses.