Inbound marketing agency
Back in the day, consumers were willing to be passive. They would wait to be approached with slick sales patter and, if suitably dazzled, agree to make a purchase. In 2024, nobody wants to be sold to, especially online. These tactics can be considered tacky and crass, best reserved for market traders or used car dealers.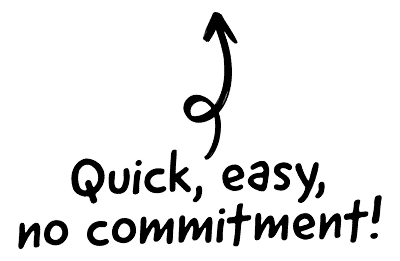 Modern consumers, whether making personal or business-centric buying decisions, want to feel like they are in control. This is where inbound marketing comes into play. This approach to brand promotion enables people to find your business before they have even considered making a purchase.
What is inbound marketing?
Inbound marketing is the art of attracting customers and achieving conversions without strong-arm sales tactics. Inbound marketing plays the long game, attracting private or business consumers through brand awareness and building loyalty. Essentially, inbound marketing is a proactive approach to hunting down leads.

The CRM platform to grow your business
Great for entrepreneurs
Powerful data analytics
Manage sales and data

Seamlessly connect data, teams, and customers
Cutting-edge marketing
Ideal for teams or solo use
Measure sales conversions

Powerful web builder and advanced business tools
Great for startups
Powerful web page builder
E-commerce available

Supercharged content planning
Great for marketing
Better than lists or sheets
Manage social media

Create a new website in 10 minutes. Easy.
Launch your website fast
Powerful data intuitive
No coding skills needed
Inbound marketing means that you can prove your worth as a reliable, socially conscious and informative business that understands the needs and desires of a client base. Naturally, this catapults you to the top of the list then the time comes to make a purchase.
Inbound marketing will not see immediate results, and it should not be your only approach to attracting new business. It encourages interaction and builds an emotional connection between business and consumer, though. This is essential to gaining – and, more importantly, retaining – customers.
Why do you need inbound marketing services?
Inbound market is about building bonds of trust with your target audience. The online marketplace is more competitive than it has ever been. Businesses and consumers are spoilt for choice when choosing a product or service. Reviews can be helpful – but, ultimately, a consumer will always choose the product they feel will offer the best value.
Inbound marketing is how you offer this. Provide a choice of five identical services, none of which enjoy a pre-established relationship, and the playing field is completely level. This means the business with the biggest marketing budget is likely to win out. In such a circumstance, money talks.
Now though, imagine that five businesses provide the same service – but one of these brands has a long-standing reputation for creating knowledgeable and informative blog posts and newsletters, fun and engaging social media posts, and a range of explainer videos that have captured the heart and mind of the consumer. This will provide a clear advantage over the competition – all thanks to inbound marketing.
Inbound vs outbound marketing
We mentioned earlier that inbound marketing should not be your only technique for attracting customers. We stand by this – outbound marketing still has its place. To truly embrace both techniques, though, you need to fully understand the differences.
| Inbound Marketing | Outbound Marketing |
| --- | --- |
| Encourages customers to come to you by building trust and familiarity | Actively approaches customers, attempting to sell them your product or service |
| Encourages interaction with consumers and businesses | One-way communication – your business is talking at your audience, not to them |
| Consumers interact with your content as and when they wish | Static, time-specific communication through emails, pop-ups or banners |
| Cost-effective if your business has copywriting and web development skills | Can be quite expensive, depending on your advertising channels of choice |
Inbound marketing and outbound marketing compared
We have said this before, but a good point bears repeating – inbound marketing is not a quick fix to bolster your bottom line. If you're looking for an immediate cash flow boost, outbound marketing will generate faster leads. A combination of both approaches, however, will reap significant rewards in the short, medium and longer terms.
Inbound marketing strategy: how to get it right
Inbound marketing can be hugely effective – or it can be a chronic waste of time, effort and resource. Like any marketing strategy, you'll need to get your inbound marketing right if you're going to see results.
To give your inbound marketing strategy the best possible chance of success, follow this step-by-step guide.
How to do inbound marketing
Before you do anything else, obtain inbound marketing certification

– more on that in a moment!

Set SMART goals

No marketing strategy can be judged as a success or failure if you do not define these parameters

Build a customer profile of your target audience and build your strategy around this

Successful inbound marketing is based upon understanding your customers and meeting their specific needs

Consider what problems your customers may have, and how you will resolve them

Generating leads through inbound marketing involves identifying the pain points of your customers before they are aware of them

Do not leap straight into promotion

Inbound marketing does not revolve around selling a product or service – it's about attracting attention and piquing curiosity

Keep an eye on your leads, preparing to react when they approach you

Again, do not leap straight into sales tactics when the phone rings or an email arrives. Continue to build on the relationship that your inbound marketing strategy has instigated

Upon conversion, focus less on gaining customers and more on retaining them.

Increasing your retention rate by just 5% can enhance profit margins by a staggering 95%
Naturally, there are still no guarantees in the realm of marketing. These techniques will stand your business in good stead, though.
What is inbound marketing certification?
Successful businesspeople understand that they do not know everything, and thus never stop learning. One educational path that is always advisable is inbound marketing certification. Free services are available all over the web, and the course rarely takes longer than a couple of hours to complete.
Inbound marketing certification is a training exercise into the core fundamentals of the process. By getting certified, your business is likelier to see conversions based on inbound marketing. You'll learn the terminology that is commonly used by experts in the field and gain insights into how you can measure the KPIs of your strategy.
Inbound marketing companies: how to choose an inbound marketing agency
Inbound marketing is a tough skill to master, so you may wish to bring in the services of specialists. This is a wise decision for any SME, as it leaves the critical process of marketing to the professionals.
Hiring a marketing agency is not a decision to take lightly though. Do not blindly accept the cheapest quote that you receive. Take the following considerations under advisement.
What tools will the marketing agency use to attract customers to your business?
Does the agency have a history of long-term partnerships and retaining clients?
What experience does the agency have in your business niche? Do they fully understand your client base and what you will be aiming to achieve?
Does the agency practice what they preach? An inbound marketing agency should be omnipresent online, hosting a website bursting with blogs and regularly updated social media channels
What level of customer service does the agency provide? Do they have good reviews from your peers, and will they be assigning you a dedicated point of contact?
Here at Creative.onl, we would be delighted to assist you with your inbound marketing needs. Feel free to get in touch to learn more about our offering. If you decide to look elsewhere, that's fine too! Just remember the guidelines laid out above.
Inbound marketing examples
If you are still uncertain about how you make can make inbound marketing work for you, let's consider three theoretical examples as to how you can use this technique to generate new leads.
Example #1 – Regular Blogging
Blogs are the ultimate example of content marketing, and an impactful way to use inbound marketing to speculate to accumulate. It's true that effective blogging takes time, and frequently money. You may need to bring in the services of a professional copywriter. The results will speak for themselves, though.
Firstly, blogging can be a hugely effective addition to your SEO arsenal. Judicious use of keywords and common search terms will attract the attention of Google – and, by extension, potential customers. A good blog will answer any questions that a user may have about your product or service – and raise more queries that may not have been considered.
If your blogging is consistent and engaging, readers will return time and again. This will place you in pole position to make a conversion when the time comes. Be sure to install a call to action in all your blogs – without resorting to strong-arm sales tactics – and you're sure to see an improvement to your bottom line.
Example #2 – eBooks
Everybody likes something for nothing, and an eBook is a popular giveaway on most business websites. Much like blogging, this will require an initial investment from you. It can also be challenging, as while blogs are comparatively informal, an eBook needs to be written and formatted to the highest professional standards.
Think about the benefits of an eBook as an inbound marketing strategy, though. Firstly, you will be establishing your business as an authority in your chosen industry. This will bolster confidence and trust in your potential customers and clients. This will be doubled if you include actionable tasks and suggestions that have a positive impact on the reader.
In addition, an eBook is invariably provided in exchange for contact information. This means that you'll gather invaluable first-party data from leads that are interested in what you have to say. Consumers guard their privacy carefully. If they are prepared to furnish you with such details, they are interested in what you have to say. Leads do not get much clearer.
Example #3 – Videos and Podcasts
So far, our examples have focussed on the written word. That is great, but not all businesses can relate to consumers this way – and not all consumers are attracted to words on a screen. Never neglect AV formats as part of your inbound marketing strategy.
Podcasting, for example, is an extremely simple and cost-effective way to add a little personality to your brand. If you can create engaging, entertaining audio content, your audience will build an emotional connection to your brand. It will be akin to inviting a potential lead into your workplace and allowing them to sit in on your business discussions. This level of transparency is hugely appealing.
Videos are tougher to pull off but critical if you are targeting your offering toward a younger audience. Keep your videos short – ideally under two minutes – and easily digestible. This will pique the curiosity of a consumer and encourage them to investigate your product or service in more depth.
Inbound marketing tools and software – what is used?
Like any marketing technique, inbound marketing can only be considered a success if it leads to conversions. Social media interaction and website traffic are wonderful, but these alone will not keep the lights on in your business and help pay your employees.
To make the most of your inbound marketing strategy, particular tools and software should be utilised. This table explains some of the best external materials that any business can make use of.
| Inbound marketing tool | Good to know… |
| --- | --- |
| HubSpot | HubSpot is arguably the biggest name in the inbound marketing team. Investing in this software can be akin to hiring an entire marketing team to work on your business at a fraction of the cost |
| Drift | This software drastically reduces the length of a checkout filter, which can lead to greater sales. Perhaps more importantly, this software sorts the wheat from the chaff when it comes to identifying leads. AI chatbots engage with customers to gain an understanding of their needs, identifying those likely to convert |
| Leadfeeder | Invaluable for anybody operating a B2B marketing model, this software tracks visitors to your website and connects to Google Analytics. This means that you'll be able to identify leads that you may have been unaware of, and tailor your future marketing strategies accordingly |
| GatherContent | Content marketing is a major element of inbound marketing. Naturally, though, your content can start to pile up and become difficult to keep on top of. GatherContent keeps everything in one place, meaning you can easily access and repurpose material that saw results |
| OneSignal | Inbound marketing is only effective if consumers are actively reading and engaging with your content. In turn, this will only happen if people are aware of them. OneSignal pushes new content to interested parties, keeping your communications at the forefront of consumer thinking. |
Inbound marketing tools and software
Now, there is no such thing as a free lunch. Al these tools will come with monthly or annual subscription fees. Making use of all of them simultaneously will likely be beyond the financial reach of most SMEs. Consider making use of a free trial though, maintaining use of the software that you find most beneficial. Factor this into any consideration of the ROI of your strategy.
Inbound marketing FAQ
What is inbound marketing?
Inbound marketing is the art of selling without sales tactics. Rather than contacting a consumer and attempting to convince them to purchase a one-off product or service, inbound marketing revolves around building a long-term and sustainable relationship.
How does inbound marketing work?
Inbound marketing works by bringing customers to your business, not approaching them. By ensuring that your brand is well-known and enjoys a reputation as engaging and solution-focused, consumers will automatically think of your business when looking to make a purchase rather than exploring other vendors.
What is inbound and outbound marketing?
Outbound marketing is designed exclusively to make a sale. Television adverts, posters and billboards or cold calling are examples of outbound marketing. Inbound marketing focuses instead on increasing awareness of your brand by offering information and value, building a relationship with potential consumers so they think of you when requiring a product or service.
Why do you need inbound marketing?
Inbound marketing is essential as it builds trust between your brand and the target audience. What's more, inbound marketing ensures that you will be approaching potential leads that are genuinely interested in your product or service. This saves a lot of wasted time for all parties.
What is inbound marketing strategy?
An inbound marketing strategy will cover all aspects of your brand awareness, such as blogging, podcasting, videos, social media feeds and anything else that may generate leads for new business. An effective inbound marketing strategy will draw consumers toward your business like a magnet as it has been tailored to their wishes and needs.
How to measure inbound marketing?
Like all marketing, the success of your inbound marketing strategy can be measured based on results. Assign your KPIs – whether this is greater social media interaction, more leads, or ideally higher numbers of conversions – and assess whether your inbound marketing strategy is paying off.