Redeveloping your website isn't just about changing the graphic design, putting in some new images or reconfiguring your navigation.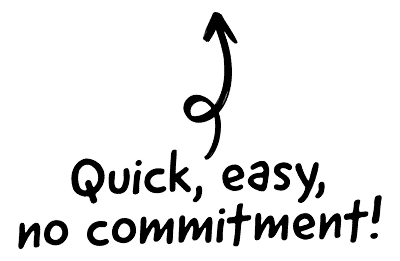 Yes, you may be perfectly happy with the look and feel of your site as it is. But a new site with better functionality and a more modern, responsive design will make a big difference to how customers engage with you and, just as importantly, your ability to compete in the current marketplace.
An old website makes your business look second best compared to the competition. On average, it takes users less than 15 seconds to make up their minds and decide to go elsewhere if your site doesn't meet their expectations.
If people visit your site and it looks out of date, they are not likely to buy from you or hire your service because they won't trust that you are protecting their data.
A poorly designed or old website will mean you are not currently optimising all your potential and that may even impact on your ranking on search engines like Google.
Here we take a look at several ways a website re-build can benefit your business.

The CRM platform to grow your business
Great for entrepreneurs
Powerful data analytics
Manage sales and data

Seamlessly connect data, teams, and customers
Cutting-edge marketing
Ideal for teams or solo use
Measure sales conversions

Powerful web builder and advanced business tools
Great for startups
Powerful web page builder
E-commerce available

Supercharged content planning
Great for marketing
Better than lists or sheets
Manage social media

Create a new website in 10 minutes. Easy.
Launch your website fast
Powerful data intuitive
No coding skills needed
Contents:
1. Mobile responsiveness
The issue of having a website that is mobile ready has actually been around for years now, with responsive design becoming best practice around 2011. If your site still looks the same on a smartphone as it does on your desktop or laptop, then you are certainly behind the times.
It's important to assess and audit your website at regular intervals to ensure it is doing everything you need it to.
More of us nowadays check everything from ecommerce stores to services and news on our mobile phones rather than a desktop. The size of the screen means that you need to have a different design configuration in place to compensate so your content is easy to read and interact with. Simply put, if your audience can't see that content properly or click on links and buttons because they render too small, they aren't going to buy your product or service.
While low conversion rates can be symptomatic of a site that isn't mobile ready, it can also cause low rankings in search engines such as Google.
2. Progressive Web App (PWA) functionality
If you've never heard of this, it is one of the most important improvements in web development in recent times. PWA basically turns your website into a kind of hybrid mobile app with some degree of offline functionality.
What this gives users is the appearance of an app that doesn't have to be downloaded from an App Store. The user can start using it straight away and you don't have to worry about updates being downloaded, as the information all comes from the web server.
Not only that, a Progressive Web App is better suited to search engines and hence more discoverable – that's one big thing that it has over and above a traditional 'native' app.
New technology can bring huge advantages to your website design and put you ahead of the game when it comes to your competitors. Customers also love this kind of innovation and, as we all know, the user experience is paramount today.
3. Security
All businesses that operate online should be concerned about security, whatever their size. This obviously goes far beyond a simple virus checker to protect office computers and the local network. It means that assets such as websites also present numerous security challenges with the potential to be hacked.
The truth is that the longer your website sits online without being updated or maintained properly, the more vulnerable it will be to hacking or being otherwise compromised.
This can obviously have a huge detrimental impact on your business and reputation and could even land you in legal trouble.
If your business accepts payments, for example, and is hacked, vital data may be stolen, not only affecting your businesses but your customers too. According to Security Week, around 18.5 million websites are hacked at any one time and the average site is attacked over forty times a day.
Just like your local business IT setup, your online presence needs to be maintained and renewed on a regular basis.
4. GDPR compliance
The General Data Protection Regulation came into affect last year and is a Europe wide change to the original data protection rules that the UK had previously in place.
Regardless of where in the world your business is based, if you deal in with customers in the EU, then your website must be GDPR compliant. There are some significant changes to the way businesses and organisations should protect the data that they collect.
Even if you are a small business, for example, you have a duty of care to keep your security up to date and deal with any personal or sensitive data in accordance with the new regulations. Failure to do so can mean a huge fine and even criminal action being taken against your business.
Key to GDPR is the right for individuals to know what information you have on them as well as the right to be informed if you suffer from a data breach. You have to do all in your power to ensure that your systems and processes are up to date and fit for purpose. If your site hasn't been updated for a while, it could mean that processes like adequate encryption of data may not be in place which could make your site extremely vulnerable to hacking.
Your business website is undoubtedly one of the most important assets that you have. If it has not been updated in a while you may not only be putting your data at risk in an unsecure online environment but you also might not be giving your customers the user experience that they are expecting.
At Creative.onl, our team can help you audit and redesign your website so that it is fit for purpose and perfect for business. Contact us today to find out more: we usually start with an informal discussion.