Social media is the most powerful free asset that businesses have at their disposal. Around five years ago they were a novelty, and investing in them was almost laughable. Nowadays their importance is no longer debated and many Internet marketers believe that without them a business could never succeed.
Compare prices for marketing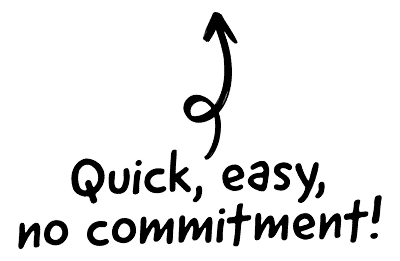 According to statistics from Y Marketing Matters, 83% of marketing experts stated that social media is paramount to the success of their operation. While there certainly are benefits, what about the remaining 17%? In this article we assess whether or not social media genuinely is crucial for business success.
The Impact of Social Media
It's obvious that social media will impact the business world for many years to come and isn't a short-term fad. In fact, its relevance will only grow as more and more businesses not only hire social media specialists, but use the networks as their primary source of promotion.

The CRM platform to grow your business
Great for entrepreneurs
Powerful data analytics
Manage sales and data

Seamlessly connect data, teams, and customers
Cutting-edge marketing
Ideal for teams or solo use
Measure sales conversions

Powerful web builder and advanced business tools
Great for startups
Powerful web page builder
E-commerce available

Supercharged content planning
Great for marketing
Better than lists or sheets
Manage social media

Create a new website in 10 minutes. Easy.
Launch your website fast
Powerful data intuitive
No coding skills needed
Businesses generally receive double their return on investment when using social media, which is far more than most traditional marketing methods yield. So why are 17% of businesses still shunning it? The answer is simple; it's not relevant to their operation.
Companies such as FutureFuel – who are in the chemical and biofuel sector – are hugely successful, yet they have no social media presence whatsoever. CEO Chris Schmitt has publically stated, "We just don't see it as advantageous to our marketing", and the company's financials certainly prove that it's not a necessity.
That said, social media can be a real game changer for small to mid-sized businesses that don't already have global reach. When specialist branding company The Pink Group developed a piece of content named The Social Media Cheat Sheet, their client base shot up. In just a matter of days they received thousands of shares and likes on Facebook and Twitter, and more traffic than they'd ever experienced in such a small timeframe in the past.
Small and Medium-Sized Businesses
The benefits of social media for SMEs are substantial and opening doors for markets that they would've never been able to pursue. Because social media accounts are completely free and content production can be undertaken by anybody, SMEs are making huge savings on their marketing budgets, yet receiving more exposure.
Interestingly many small businesses are achieving the same level of success as the more established corporations. Rather than shelling out millions for television ads, billboards and radio slots, they're simply developing niche viral content that's completely free and generating a buzz that would have otherwise not been possible.
While businesses continue to refine their marketing efforts, it really is a numbers game that should determine whether or not social media is crucial. By asking questions such as, "How many complaints came through Twitter?" and "How much business enquires did we receive through Facebook?" companies are able to statistically calculate whether or not it's an essential element of their operation. Fundamentally, social media has revolutionised the business landscape and managers, CEOs and marketing officials must at least consider its relevance.