(3.5 / 5)
KashFlow Payroll is firmly placed within the pool of software packages designed to act as cyber-accountants for small businesses (in a similar vein to Xero).
Compare prices for payroll & HR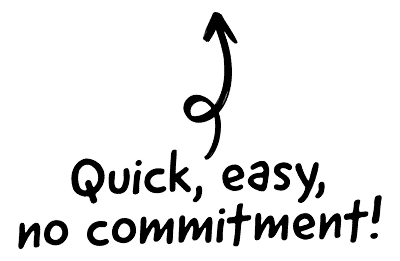 KashFlow can take care of logging all financial transactions for an SME, including but by no means limited to running a payroll – though this is available as a standalone service.
As part of the IRIS group, KashFlow has plenty of resource behind it – but does it stand up to other options?

The CRM platform to grow your business
Great for entrepreneurs
Powerful data analytics
Manage sales and data

Seamlessly connect data, teams, and customers
Cutting-edge marketing
Ideal for teams or solo use
Measure sales conversions

Powerful web builder and advanced business tools
Great for startups
Powerful web page builder
E-commerce available

Supercharged content planning
Great for marketing
Better than lists or sheets
Manage social media

Create a new website in 10 minutes. Easy.
Launch your website fast
Powerful data intuitive
No coding skills needed
Who is KashFlow Payroll for?
KashFlow is designed with small businesses – even freelancers and contractors – in mind. This may raise an eyebrow when you see the price point, but there is no denying that it can help any business owner that lacks the time or inclination to review their books.
The payroll package provided by KashFlow offers everything you'll need from payroll software, and the additional accountancy package could be a welcome bonus.
Some users claim that you won't need any prior bookkeeping experience or knowledge to use it, and everything you require will be found in one place, though others dispute this. The simplicity of KashFlow, it seems, is in the eye of the beholder.
KashFlow is also very eCommerce-friendly, connecting to a range of additional sites and services, including WooCommerce, Shopify, eBay and Amazon Marketplace. That's purely related to the bookkeeping side of things, but it's still a valuable bonus for a small company that relies upon selling products and services to meet the commitments of monthly payroll.
Overall, we'd say that KashFlow is most appealing for very small businesses with a limited payroll size – and a desire to hand off traditional bookkeeping tasks simultaneously.
Who is KashFlow not suitable for?
Suppose you're running payroll for dozens of employees. In that case, KashFlow may start to grow very expensive – costly enough to raise serious questions about whether you could get more value for money elsewhere. This software is not really designed for a company at the more substantial end of the SME definition.
Equally, while you will not need to be an accounting whizz to use KashFlow, it's far from the most user-friendly interface out there, and customer support is very limited. Technophobes will struggle with the software as the initial set-up, in particular, is needlessly complex.
Finally, KashFlow can only run payroll within the UK, for domestic employees. If you're looking to expand your hiring practices overseas, this is not the software for you.
How much does KashFlow Payroll cost?
If you're looking for a payroll-only package for KashFlow, you'll have two price points to choose from.

As you'll see, these price points only account for five employees. If you have more than five employees, you'll be paying an additional £1.19 per head. On top of this, you'll need to pay an extra £1.03 per head for pension auto-enrolment.
So, imagine that you have 40 employees and you're looking for a full-service payroll package. You'll pay £84.85 + VAT per month for the core payroll service or £101.70 for the accounting and payroll combination.
That may seem steep, so it's up to you to decide if that's a price worth paying. The payroll package offers the following.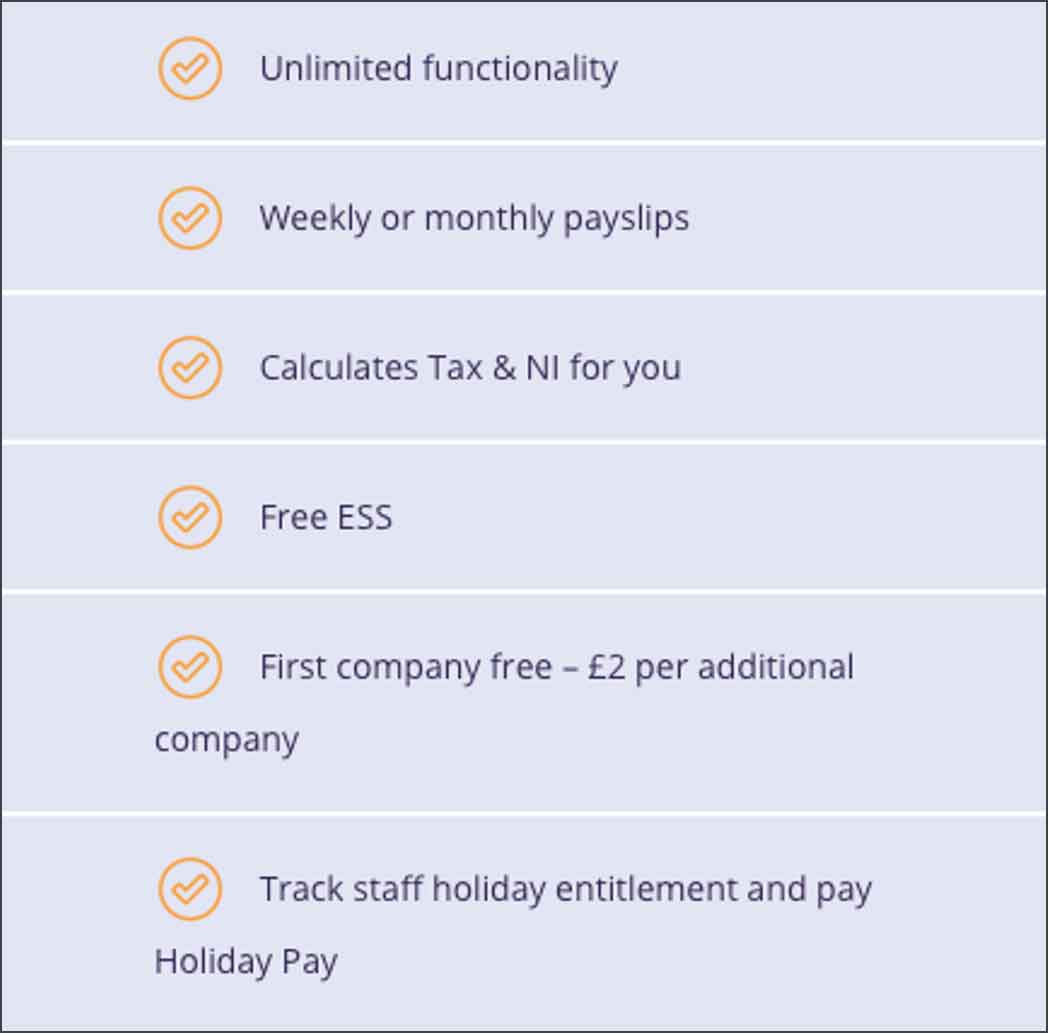 Weigh up your budget and decide if the offering of KashFlow meets what you are looking for.
Overview of KashFlow Payroll
KashFlow is one of the longest-serving payroll SaaS providers, so they certainly have a weight of history behind them. Once you're up and running, KashFlow will provide all the payroll services that any SME could need.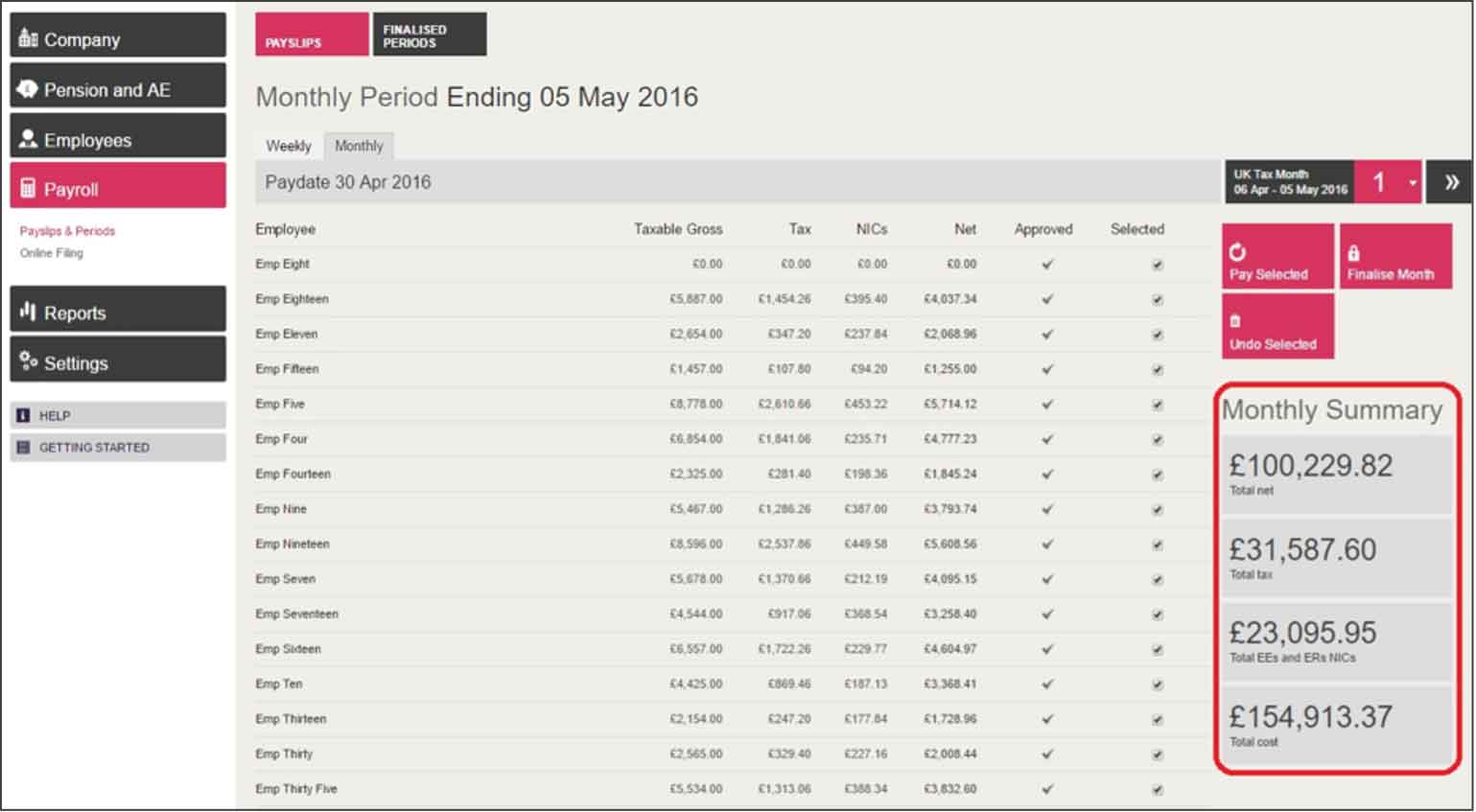 KashFlow's payroll services are arguably best enjoyed in conjunction with the complete accountancy services provided by the same software.
Strengths of KashFlow
One of the biggest strengths of KashFlow is its status as a multi-disciplined piece of software. If a business lacks time to arrange and manage payroll, it likely is just as disinclined to spend too much time poring over P&L reports and other accountancy concerns. Bringing the two processes together under one license will always be welcome, even if it comes with a price tag.
The functionality of KashFlow is also a winner. It may not blow the mind when it comes to design, but it gets the job done once you are up and running. It may take a while for anybody to feel entirely comfortable with the software, but the offer of a 4-month free trial is welcome. That's a great chance to get to grips with KashFlow before committing to a contract and seeing if it will meet the needs of your business.
Weaknesses of KashFlow
We have touched upon how KashFlow is not the cheapest option on the market, and those expenses just keep on coming. Coupled with a complicated set-up, it may be troublesome to get started using the software.
If you're struggling to understand how to maximize your investment in KashFlow, there are plenty of online tutorial videos that offer insights, hints, and tips – but they're all locked behind a paywall. That will be very unwelcome to many, especially as KashFlow can be pretty cumbersome to operate.
Of course, you could always just ask the customer support team for help – but good luck with that. Consumer reviews paint a deeply unflattering picture of KashFlow in this regard, with most negative comments pointing out that they constantly struggled to get the help they needed. With something as important as payroll, that's a little risky.
How does KashFlow compare with other options on the market?
KashFlow is undeniably great software for managing accountancy needs within an SME. It provides a wide range of services and reports that keep all the information you'll need at the touch of a button.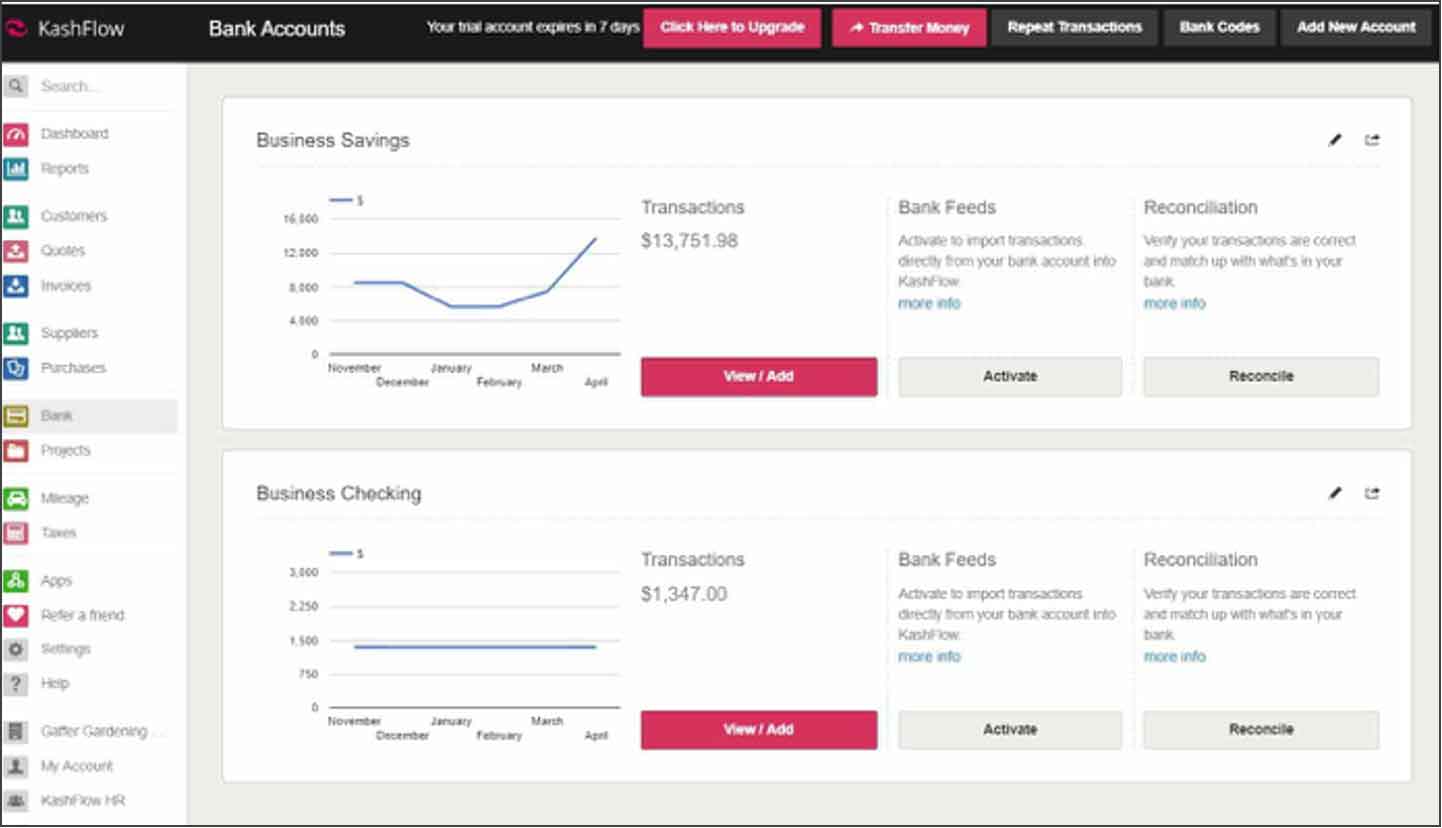 The only problem with this is that you're not necessarily looking for accountant software – you likely need help with your payroll. If you are only looking for one license and do not need any kind of support for your bookkeeping, there are considerably more cost-effective (and arguably superior) options out there.
Verdict on KashFlow
(3.5 / 5)
We've come down a little hard on KashFlow at times in this review, so we should be clear – what the software does well, it does very well indeed. If you have more than a handful of employees, though, it can start to become considerably more expensive than it needs to be. By all means, consider the free trial and try KashFlow for yourself, but it's recommended to try before you buy.