Launching an app
Back in the mists of time – 2009, to be precise – Apple filed a trademark for an infuriatingly memorable catchphrase. TV advertisements for the iPhone and iPod signed off with the slogan, "there's an app for that."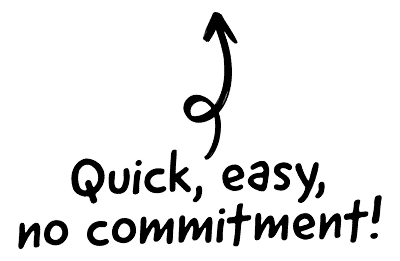 An avalanche of memes and impersonators followed as the world buzzed with excitement about the potential of this new technology. When Sesame Street chooses to spoof your marketing, you know you have entered the cultural zeitgeist. Apps were new, cutting edge and set to change the world.
Fast forward 14 years, and they have done just that. In 2009, the fledgeling iOS app store had 500 apps to choose from. Now, it has 1.85 million – and the Google Play store has almost twice as many.

The CRM platform to grow your business
Great for entrepreneurs
Powerful data analytics
Manage sales and data

Seamlessly connect data, teams, and customers
Cutting-edge marketing
Ideal for teams or solo use
Measure sales conversions

Powerful web builder and advanced business tools
Great for startups
Powerful web page builder
E-commerce available

Supercharged content planning
Great for marketing
Better than lists or sheets
Manage social media

Create a new website in 10 minutes. Easy.
Launch your website fast
Powerful data intuitive
No coding skills needed
An app is widely considered essential for any business with serious aspirations, with some industries even more reliant than others on this technology. If your business is yet to join the app revolution, we're here to aid you with the processing of launching an app to call your own.
How to launch an app in 6 steps
If you have decided to launch an app for your business, you have a lot of preparations to make. We'd love to tell you that it's as simple as, "decide to create an app, launch app, sit back and count for your money." Alas, like anything worth doing, launching an app is not a simple process.
Thankfully, Creative.onl are here to guide you through this potentially testing time. By following these 6 steps, you'll give yourself the greatest possible chance of success.
Don't forget, too – if you get stuck, or would appreciate professional help in launching your app, we are only ever an email away.
Launching a new app
Launching a mobile app
1. Create your app
If you're planning to launch an app, you'll need an app to launch. That's hardly revolutionary information. However, we're not going to go into any great detail on this topic here.
That is not because we're withholding information, keeping industry secrets to ourselves. Quite the opposite. We have already created an in-depth guide to creating an app, which will explain everything you need to know.
Refer back to this guide and get your app ready for launch. Once you've done so, return to this page and we'll talk you through releasing your app into the world.
2. Undertake market research
Before you set about designing and creating your app, you no doubt conducted market research to learn what your target audience is looking for. Now is the time to conduct more.
Ahead of launching an app, you need to learn how you can announce it to your target audience. Existing, brand-loyal customers are low hanging fruit. They will learn about your app through your website and social media presence. How about the rest of the world, though? A truly successful app launch will grow your audience, not just retain it.
By conducting market research, you'll learn what channels will help you reach the right eyes. There's no point in paying for advertising on Google if the majority of your audience surf the web using Bing. Equally, the realm of social media is constantly evolving. Facebook still rules the roost right now, but for how much longer?
3. Set measurable targets
It's unlikely that you went to all the trouble and expense of creating an app for fun. You will be hoping that your app can provide value to your business – ideally monetarily.
This means, before launching your app, you'll need to set some targets and KPIs. This will help you keep track of the app's performance. Measurable goals for your app could include:
Mobile app launch KPIs
Number of downloads
Active install rate (users that install the app and keep it, rather than immediately deleting it)
Increase in brand awareness (social media followers, website traffic, etc)
Revenue generated directly through the app
Once you have assigned these goals, you can create a plan that gives your app the best possible chance of meeting them. These targets should be incorporated into your launch plan, which can be tailored accordingly.
4. Upload to your app store(s) of choice
The moment of truth has arrived – it's time to upload your app and make it available for purchase. The question remains, though – where should you upload it?
The Big Two app stores of iOS and Google Play both have their pros and cons. Apple charges much more to host apps on their store and can be extremely pernickety. Google Play is more of a free-for-all, but with almost 3 million competitors, you're going to struggle even more to stand out from the crowd.
If you embraced cross-platform app development, the simple answer is, "both of them." Remember though, you are not restricted to just these app stores.
There are over 300 app stores in circulation worldwide, and an increasing number of consumers are looking beyond the duopoly of Apple and Google. The more app stores host your app, the more downloads it will likely accrue – and, by extension, the more successful your launch will be.
5. Embrace app store optimisation
As we have discussed, you'll have no shortage of competition on whichever store you choose to host your app. This means that you'll need to use smart copy to stand out and capture the imagination of consumers.
You could try to buy your way into prominent placement on app store through advertising, but app store optimisation is cheaper – and arguably more efficient. Ignoring app store optimisation is one of the biggest mistakes that any business can make.
6. Tell the world!
We have made this the sixth and final step in our plan, but really, it should punctuate every action you take when launching your app. As we touched upon in step 4, the more people that know about your app, the more people will potentially download and use it.
Don't miss our guide to writing your app marketing plan.
Start the charm offensive early when it comes to launching an app. It's better to build a sense of anticipation ahead of time that trying to create a buzz from scratch when your app is already out there. New competitors are uploading apps every day, and they won't be polite about waiting for you to have your turn in the spotlight.
What about post-launch promotion?
Once your app is live, don't hold back in your promotional efforts. Leave no stone unturned in your quest to drum up interest. Don't wait for users to come to you – go forth and find them.

Just remember, modern consumers do not want a sales pitch. They want to know what you understand their needs and have created a product that will meet them.
App launch costs
Developing an app will already have come at a cost for your business. Unfortunately, that is not where the expenses end. Brace yourself for further financial outlay when launching your app.
How much this comes to depends on you. Like everything, there is a sliding scale when it comes to budgeting for an app launch. Expenses to consider include…
App launch cost
Good to know…
Market research
As discussed, you're going to need to do some market research to truly understand your audience and build an appealing launch strategy. If you take a DIY approach, that won't cost much – just the price of downloading the apps of your competitors. If you conduct more in-depth surveys, the costs can range from £100 to £1,200.
Business plans
Don't miss our guide to app business plans.

Do you know your way around a marketing plan, or will you need help and advice from a consultant? If that's the case, be prepared to pay a daily rate that could be anywhere from £100 to £1,500.
App Store account membership
If you want to peddle your app on the iOS store, you'll need to sign up for the Apple Developer Program at US$99 per year. Google Play charges far less, with a one-off fee of $25. Other app stores have varying price programs.
App Store Optimisation
If you're comfortable with managing app store optimisation yourself, that's great. It may be sensible to hire a professional copywriter with experience of such work, though. Around £50 should buy you an hour or two of the time of a skilled specialist.
Paid advertising
Word of mouth and organic traffic is great, but you may need to be prepared to pay for plum advertising spots for your app on Google and social media. Expect to pay around £1 per click on Google AdWords if your website has an appropriate quality score.

See our article about marketing budgets.
Ongoing costs
In a perfect world, your app will work flawlessly and meet all user needs from launch. In reality, this is unlikely to be the case. Keep some funding back for tweaks, upgrades and bug fixes – if you hired a freelancer or company to build your app, you'll need to bring them back on-board for updates.
Costs of launching an app
How much your app launch costs will correlate with how much you paid to develop it. The more money you funnelled into creating an all-singing, all dancing app with a range of bells and whistles, the more you'll need to spend to make such expense worthwhile.
This is not the time to start penny-pinching. Your app will only get one opportunity to make a first impression. Ensure you have set aside enough budget to make this a suitably grand unveiling.
Mistakes to avoid when launching an app
As you'll see above, the creation and launch of your app can be an expensive operation. This means that you'll be keen to avoid making any rookie errors that reduce your potential return on investment.
Let's take a look at the three most common mistakes that can befall a business that launches a new app. If you do not take steps to circumvent these potential blunders, you may be looking at an extremely expensive and time-consuming venture with no upside.
Misunderstanding your audience
One last time, we will stress the importance of market research and being clear about what your audience is looking for. Avoid any errors in your research and ensure that you are not trying to force a square peg into a round hole. If you're worried about the accuracy of your market research, bring in professional help. It's an expense that will pay for itself in the longer term.
Forgetting pre-launch marketing
You should start marketing your app ahead of launch to create an appropriate sense of occasion. Use your website and newsletter mailing lists to announce the impending arrival of the app. Consider paying for advertising to simply discuss the app if your budget stretches to that – it's a great way to encourage interaction on your social media pages.
Write to tech specialist websites and magazines too, as well as marketplace influencers, discussing your app and offering them free access to a beta version so they can discuss it ahead of time. Do whatever it takes to get people talking about your app before it's even available.
Ignoring feedback
If you're launching an app, you'll be interacting with internet users. Unless you've been living under a rock, you'll know that the internet hive mind loves two things above all else – funny cat videos, and loudly complaining about anything that displeases them.
Ignoring negative feedback and failing to take action can cut your app launch down at the knees. If users complain of bugs and imperfections, especially in public forums, take action as quickly as possible – and don't be shy about announcing that you're doing so.
App launch FAQ
How to launch an app?
Launching an app requires an account with an app store. Be aware that a cost will be involved here. Of the Big Two app stores, iOS charges US$99 per year for an account and Google Play charges a one-off US$25. Once you have an account, you can upload your app and make it available for purchase and download (albeit with a waiting time of up to 14 days on iOS as Apple undertake rigorous quality control checks).
How to market an app before launch?
To market an app, conduct market research to learn where the customer case that is likely to appreciate your app will learn about it. Search engines and social media portals are the most obvious locations for paid advertising but do not underestimate the power of influencers. Write to various tech websites and magazines too, asking if they would be interested in profiling your app.
How much does it cost to launch an app?
At the bare minimum, it costs US$99 to launch an app on the iOS store and US$25 on Google Play. This is just the tip of the financial iceberg, though. You'll also need to set aside a budget for market research, advertising, app store optimisation and bug fixes and updates. The total could be anywhere from £100 to £10,000 – it all depends on how complex your app is, and how dedicated you are to a large-scale launch.
How to launch an app on Android?
If your ap has been developed for Android appliances, you can upload it to the Google Play store with a minimum of fuss. Pay a one-time fee of US$25 to open an account, click Create an App, and follow the on-screen prompts to upload your app. Be aware though, while Google Play is the biggest Android app store in the game, it's far from the only one. Investigate other app stores with less competition to expand your potential reach.
Launching mobile apps
After digesting this guide, you should be ready to launch your app – and feel confident in its success. If you are looking for assistance or support at any point, however, feel free to get in touch. The team here at Creative.onl have years of experience in launching successful apps, and we'd be delighted to share our wisdom with you.