Friend request. New follower. Likes your photo. Retweet. Just some of the phrases and words we're used to seeing on a daily basis in the digital world. Phrases and words which even 10 years ago wouldn't have meant that much to us – if anything?
Compare prices for marketing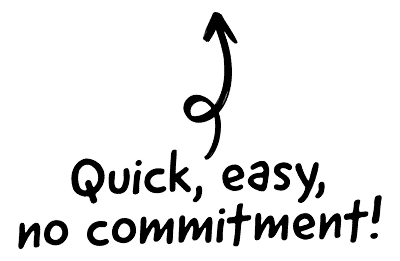 For both consumers and brands, digital advances have revolutionised the way we connect and the interactions we make.  They are no longer limited to making connections with those they know. They can interact with whoever they want to.
As digital consumers, we all possess a kind of power. We're always online; contactable and ready to be influenced at a moment's notice. We're content creators, editors and influencers in our own right on our social channels. And it's this very power, which brands are keen to connect with, and use to their advantage.

The CRM platform to grow your business
Great for entrepreneurs
Powerful data analytics
Manage sales and data

Seamlessly connect data, teams, and customers
Cutting-edge marketing
Ideal for teams or solo use
Measure sales conversions

Powerful web builder and advanced business tools
Great for startups
Powerful web page builder
E-commerce available

Supercharged content planning
Great for marketing
Better than lists or sheets
Manage social media

Create a new website in 10 minutes. Easy.
Launch your website fast
Powerful data intuitive
No coding skills needed
The previous influencers are fast becoming outdated. Print is out and digital is in. Don't get me wrong, print still very much has its place in today's society, but it doesn't have the same influence and reach that digital does. We can reach whoever we want to online and be whoever we want to be in the digital space.
We can track, analyse and strategise the digital journey. Allowing more meaningful connections to be made; which have real power and influence to change perceptions, incite an action or a purchase.
You only need to read this article to realise the hold social media has over all of us. Social engagement is imperative to a brands success. 90% of us recommend a brand to others after interacting with them on social media – proof that social connections are everything to a business's reputation and bottom line.
Don't share everything
There's a tendency to share everything on social media or join every platform because it's the latest craze. But stop right there. Just because you're putting yourself out there, it doesn't mean that everything is for you or every story needs to be told.
If a post is going to add value to your campaign or resonate with your audience then go ahead; but if it isn't, then it's a waste of your time and effort. The same goes for trying out new platforms; by all means try new things, but if your audience isn't on them it's pointless. You are better off investing your time and money into something which is currently creating results, and making it even bigger and better.
Before you post something or try a new platform ask yourself; is your audience on that platform? Are they influencers? And do they actively use it? If you can answer all three of those questions honestly then go ahead.
Life outside of social media
Social media isn't real life. It's a form of escapism for many of us, so sussing out the person behind the profile should be a priority for your business. Of course you need to look at what your audience are posting on social media, but you also need to be aware of what's going on outside of their digital lives.
Is your audience starting university and getting their student loan? Have they just purchased their first home? What's the latest TV sensation? You should be aware of the social trends away from the screen. You can then use these to build up better profiles of your audience and create strategies and content which is more engaging.
Visual content
Hands up if you spend more time selecting a gif on Twitter, than actually writing the tweet itself. I bet a lot of you are guilty right here. But there's good reason for it, visuals are one of the most valuable components in creating compelling content. Including image content in tweets, means the piece is likely to get around four times as many views.
Visuals reinforce your message and allow you to expand your storytelling. It's also found to increase your audience's retention rate of the information you are sharing; 65% of information paired with creatives are retained three days later, compared to 10% when not paired with a creative image.
When interactions are faceless, a visual adds the relatability factor to the content you are sharing. The visual element can be anything you please; an image, video, gif or an emoji. But it should always be relevant to what you are posting.
Don't be afraid of interaction
If you are using social media as a purely promotional tool then you aren't going to see any engagement or create true connections online. Many brands want to hide behind corporate identities, but showing a bit of personality can actually make you seem much more relatable.
Feedback, both good and bad, is inevitable on social media. However, it's how you handle It that will be the real test of your digital skills. An ignored complaint will simply add to the frustration and damage your brand more than the complaint itself. Regardless of the reason for contact, deal with the interaction right away.
Social media is the chance for you to create an open stream of communication with your audience. If you aren't using it, then what's the point in even having a profile?
Who knows where the digital space is headed next. But, getting the basic principles right first and building your audience will put you in good stead for the future.