Local marketing online
The internet has made the business world considerably smaller than it once was, offering the potential to remove borders from trading. Any business skilled in online marketing can theoretically attract a global customer base. There will always be a place for local online marketing, though.
While national – and even international – custom is welcome, attracting interest from within your community should remain an ambition. Consumers like to support businesses that share their values. Who better than an SME that trades from the same geographic location?
Compare prices for local marketing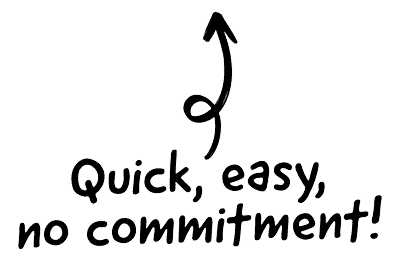 What is local online marketing, and why does it matter?
Local online marketing is the process of ensuring that your business has an online presence linked to your geographical address. In the 21st Century, any company can theoretically serve any client from anywhere. Some consumers prefer a traditional approach, though, focussing their financial efforts on local businesses.
Benefits of a local business presence
Businesses with a physical presence benefit most from a well-planned local SEO strategy. A website baits the hook to attract the attention of a potential customer. You can then reel in your catch by directing them to your location. The conversion can then move from the online realm to a traditional shopfront.
This transaction is likely to result in a long-term, recurrent relationship. Such a baseline can be invaluable for any business, as it provides a steady stream of income while other avenues for expansion are explored.
What channels are important for local online marketing?
The channels used to maximise local marketing potential have changed significantly over time. As recently as ten years ago, retail shop windows, local newspaper advertisements and even hand-delivered flyers were the driving force behind a marketing push. While some business models still have a place for such approaches, the real power is online.
However, local marketing differs a little from traditional online marketing approaches. A successful campaign requires mastery of six core disciplines. Let's dive into each of these, explaining how they can bring your business to the forefront of consumer thinking.
Local SEO
SEO is at the heart of many successful marketing campaigns, and local marketing needs to master the art more than any other approach. Global SEO can attract attention to your website but may not necessarily lead to a conversion. Some 88% of people that identify a business through local SEO will visit a brick-and-mortar location within a week, though.
Local SEO can also be invaluable to attracting impulse purchases. Countless consumers now browse the web from a smartphone, meaning they could be investigating a potential purchase on the move. By mastering local SEO, you can target potential customers based on their location at any given moment.
Directory entries
The days of keeping a copy of the Yellow Pages by the telephone and flicking through it for services have long passed. Taking to a search engine is the modern equivalent, though.
There are many directory websites online – likely more than you are aware of. Your business may well be listed in each one, regardless of whether you approved this. The most popular directory sites to build a local online marketing campaign around include:
If you're not listed on these directories, it's not the end of the world – though it is advisable to get yourself profiled on as many of them as you can.
The importance of accuracy
More importantly, ensure that every directory lists the same correct information about your business. Variations in your address, telephone number or opening hours that lead to confusion can damage consumer trust in your business. If you cannot keep your contact information up to date, why should you be trusted to meet consumer needs?
Social media
As well as directories that users can access through popular search engines, do not neglect your social media presence. Facebook, in particular, can be at the heart of local online marketing. With a significant emphasis on pushing business pages and the wealth of data that Facebook has at its fingertips surrounding member interests, you can quickly turn local residents into dedicated followers of your brand.
Such opportunity comes with responsibility, though. As with directories, your social media must boast accurate information. What's more, your followers – and indeed, anybody that accesses your profile through advertising – will expect interaction. Be sure to reply to any comments left on your page and post new content regularly. This personal touch will drive home that you're a local business, forging a bond with your audience.
Google Maps
One of the most important things that any new venture can set up is a Google My Business account. In the interests of equality, you should also have a presence on Bing Places – some people still use Microsoft's search engine! As is well-known, though, Google has a stranglehold over the industry. Any local online marketing push needs to lean into this.
Setting up a Google My Business profile will link your business with Google Maps. This offers two sizeable advantages. The first is that you'll appear on a Google map. Your business will appear as a landmark when a user checks a map and zooms into a location. That's the kind of free marketing that means you'll eventually live rent-free in a user's head.
More importantly, though, a Google My Business profile will align with SEO. If you're running a dry cleaning service in Lincoln, for example, and somebody was to Google "dry cleaner in Lincoln", your business profile – complete with a map and a suggestion for users to obtain directions to find you – could appear at the top of page one.
Customer reviews
Reviews are among the most misunderstood and underrated avenues of local online marketing. Many SMEs consider reviews a "nice to have" – a welcome bonus, occasionally bestowed by a delighted customer. In reality, reviews are critical to bolstering your local SEO performance and attracting new business.
First, let's review the impact of reviews on your search engine stats. Google is a business. They intend to ensure users get the best possible results when searching. One way to reassure The Big G that you fall into this category is to attract a raft of positive reviews. This makes it clear that you are meeting the needs of consumers.
Do not underestimate the impact that reviews have upon consumers, either. Most people disregard a business with a review score below four stars, though a healthy cynicism may also be displayed toward a business with nothing but five-star raves. Ask your customers to leave a review of your product or service – and take the time to respond, whether to thank them for kind words or apologise for what was considered a sub-standard experience.
PPC advertising
Pay-per-click advertising can be a great way to attract attention to your website. Tactical use of keywords will see your site appear at the top of any search, and if your website's quality score is high enough, you'll be able to pay a reasonable rate for this traffic.
Over-saturated in local marketing?
Unfortunately, the potential impact of PPC is hardly a secret. Every competitor in your industry and area will likely have the same idea and may have deeper pockets. If you are an SME going up against a corporate monolith, you may need to get creative.
The first thing to consider is your location keyword. It's going to be tough to get a good deal on words like "London", "Birmingham", and "Sheffield." Instead, think about listing a suburb your business is based in, or your street address.
In addition, try to think outside the box when describing your services. Instead of simply referring to your business as a bakery, promise "the best cakes in town." Rather than bidding on the words "laundry" or "dry cleaning", focus on "a convenient cleaning service for all garments and linens."
Website design
Finally, do not forget to incorporate your local credentials into your website design. Be sure to include a Google map and references to your address. This way, visitors to your site will be immediately reassured that you are local to them.
You could even bring local elements into your website aesthetic. Consider using the colour scheme of your county or town in the site, for example, if this does not jar with your corporate branding. You could even include local landmarks as a background image. Just don't go too far with this. Even a dedicated local marketing push has the potential to grow into a national campaign.
How much should local online marketing cost?
Setting a marketing budget is one of the most challenging elements of conducting business online. As a rule, up to 5% of your revenue should be funnelled back into marketing. As the old saying goes, you need to speculate to accumulate.
That 5% accounts for your entire marketing budget, though – not just local. You'll need to consider how much emphasis should be placed on local marketing against a more generalised approach. If you're trying to bring business into a brick-and-mortar establishment, use up to half your budget on local marketing. If your business model is exclusively online, you can drop this a little and redirect funds elsewhere.
Common local online marketing mistakes to avoid
Like any marketing strategy, there are pitfalls to avoid when undertaking a local online marketing campaign. To reiterate what has been discussed, some of the most common mistakes that an SME can make include:
Focussing so much on local marketing that the bigger picture is forgotten. Your business needs to strike a balance between attracting local, national and global interest
Failing to attract customer reviews or not replying to any that are left
Lack of optimisation for mobile devices. Push notifications to smartphones and smartwatches can be a hugely beneficial element of local online marketing
Inaccurate data, such as outdated telephone numbers, addresses, opening hours of contact email addresses on an online profile
Lack of social media presence or an absence of connection between these profiles and a Google My Business account
Of course, the usual risks associated with substandard web design are also present and correct. All the local online marketing strategies in the world cannot make up for a poorly performing site. Hire a professional web designer if necessary, whether that's to start from scratch or redesign your site, and conduct regular maintenance to fine-tune your online presence.
How to choose a local online marketing agency?
As with any online marketing campaign, you're likelier to see positive results if you seek professional assistance. Any business owner is welcome to tackle local online marketing in-house, but it often pays dividends to outsource to an expert.
But does the marketing agency need to be local?
If you're looking to enlist the services of a specialist local online marketing agency, you will not necessarily be restricted by geography. While it may be helpful to enlist the services of a local business for local marketing, what matters most is experience and expertise in this unique realm.
Start your quest for a local online marketing agency with a Google search. This will show you potential providers of these services in your area. From here, you can broaden your search as you see fit. Ask for a consultation from these agencies, asking them the following questions:
What does the agency know and understand about your business offering?
How would your brand, product or service be marketed?
Can the agency provide any insight into your industry niche and target audience?
How will geography be used and incorporated into the marketing approach?
How involved will you need to be in the process?
What can you expect to pay for these services?
How will results be measured to evaluate your return on investment?
Feel free to get in touch with Creative.onl if you'd like to discuss these questions, and more, with our team.
Local online marketing tips – final points to get you started
If you've read this far, you're ready to make a start on local online marketing. Before you do so, though, ensure that your online presence fits the following criteria.
Understanding what your local audience wants from a business
Consistent, accurate listings across all online directories and social media platforms
Compelling copy with sufficient use of localised SEO keywords
An active Google My Business account
Customer reviews in place, and a strategy for attracting more
Smooth, reliable and fast function on a mobile-optimised website
Once you're ready to embark on a local online marketing journey, please don't hesitate to contact us. We are masters of our trade, having grown our own business from a small, local enterprise to a nationwide provider. Our friendly and experienced team will be delighted to discuss your needs with you!