Lombard is one of the oldest and most established lending organisations in the UK, originally formed back in 1861 under the name The North Central Wagon Co.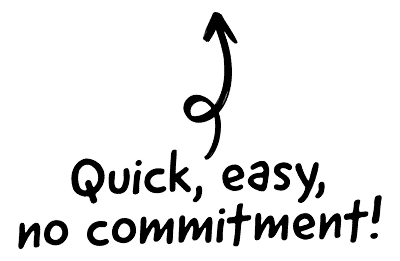 Naturally, times have changed since then, as has the ownership of Lombard – today, it is part of NatWest group. Does the longevity of Lombard ensure that it remains worthy of your time, or have countless upstart business finance services stolen its thunder?
What services does Lombard Business Finance offer?
In case the previous moniker of The North Central Wagon Co. doesn't give it away, Lombard Business Finance primarily specialises in vehicle finance.

The CRM platform to grow your business
Great for entrepreneurs
Powerful data analytics
Manage sales and data

Seamlessly connect data, teams, and customers
Cutting-edge marketing
Ideal for teams or solo use
Measure sales conversions

Powerful web builder and advanced business tools
Great for startups
Powerful web page builder
E-commerce available

Supercharged content planning
Great for marketing
Better than lists or sheets
Manage social media

Create a new website in 10 minutes. Easy.
Launch your website fast
Powerful data intuitive
No coding skills needed
This business is an asset finance lender, meaning they will lend a business money to invest in technology that is required to expand and maintain company interests.
The six asset finance streams offered by Lombard Business Finance break down as follows.
| Type of finance | What is it? |
| --- | --- |
| Hire Purchase | Lombard will lend you the precise sum required to purchase a particular asset, and you'll pay Lombard back an agreed sum over a set term. Lombard owns the asset until the balance is settled; once you have paid in full, it belongs to your company. |
| Contract Hire | You identify an asset that your business requires, which will lease to you on a monthly basis. You will never own the asset, but neither will you be responsible for its upkeep or repair. At the end of the contract, you can choose to upgrade to a new asset. |
| Finance Lease | Lombard purchases an asset at your request, which is then leased to you monthly and sold at the end of the agreement. You will need to pay for the maintenance of the asset, but you will get to keep some of the resale value at the end of the term. |
| Chattel Mortgage | Essentially a secured loan – you borrow money from Lombard, secured against an asset of equal or greater value that your company owns. If you fail to keep up with your repayments, Lombard can issue a court order and force you to sell the asset, settling your debt with the proceeds. |
| Residual Value Lease | Lombard purchases an asset you need and leases it to you for a set period, at the end of which Lombard sells the asset. You will not be entitled to any of this resale value, but it will be taken into account when calculating how much you are charged to hire it. |
| Intellectual Property Funding (IPF) | Lombard makes you an offer for an IP that you own, and lease it back to you for an agreed period. At the end of the lease agreement you can re-purchase the IP, allow Lombard to sell it to a third party and share the proceeds, or start a new lease arrangement. |
Lombard business finance and loans explained
This type of lending will not suit every business model, but if you need asset financing – especially related to vehicles – Lombard is among the most established names in the industry.
Business banking alternatives

Co-Op Business Banking
✓ Business Current Account
✓ Online, App & High Street Banking
✓ Quick & Easy Application Process


HSBC Business Banking
✓ Business Current Account
✓ In-Branch, Online & App Banking
✓ FSCS Protected


Metro Business Banking
✓ Business Current Account
✓ High Street Presence
✓ FSCS Protected


Mettle Business Banking
✓ Business Bank Account
✓ Online & App
✓ Quick & Easy Application Process


Monzo Business Banking
✓ Business Current Account
✓ Dedicated mobile app experience
✓ FSCS Protected


Tide Business Bank Accounts
✓ Free, Plus, or Pro Account
✓ iOS & Android Mobile App
✓ Upload & Auto-Match Receipts


Virgin Money
✓ Business M Account
✓ In-Store, Online & App Banking
✓ Insights & Forecasting Platform

What can I use funding from Lombard Business Finance for?
As discussed, Lombard Business Finance is an asset-based lender. This means you will only be able to work with this company if you are looking to upgrade or invest in particular technology or assets to use in your business.
Do not apply for finance from Lombard if you need a lump sum to cover generic business expenses – that is the realm of competitors like Time Finance or Nationwide Finance. Alternatively, if you are just looking to improve your cashflow, consider the likes of Novuna Business Finance or 365 Business Finance.
Will I be eligible to borrow from Lombard Business Finance?
Not every business will qualify for borrowing from Lombard Business Funding. The only way to find out if you qualify is to start the application process and get in touch with the lender. No hard searches will be conducted on your credit file at this stage, so your credit score will not be impacted.
How do I apply for business finance from Lombard?
If you feel that you would benefit from asset lending through Lombard Business Finance, call the lender on 0800 502 402 (lines are open between 9am and 5pm from Monday to Friday) to get the ball rolling and discuss your options, or request a callback through the website.
What are the advantages of using Lombard Business Finance?
The wide array of different asset financing streams offered by Lombard Business Finance means that any company that falls under the niche remit of this lender will have plenty of choices as to how to proceed with borrowing.
What are the drawbacks of using Lombard Business Finance?
Not every business will be able to make a compelling argument for asset financing, or need this kind of borrowing. This means the service offered by Lombard is limited compared to some rivals, especially in the online space. Lombard really specialises in vehicle and machinery funding, so more businesses will not be eligible than those that are.
What fees and charges are associated with borrowing from Lombard Business Finance?
If you take out an asset financing agreement with Lombard, there will be fees and interest rates incurred. These vary drastically between different products and lending streams, so you will need to discuss these at the point of application and ensure you are happy with any quote provided.
What is Lombard Business Finance's reputation among other customers?
Lombard Business Finance enjoys a score of 4.5 from 5 on TrustPilot, which is considered Excellent. One caveat here is that the lender has less than 30 reviews, but that's easily explained by the niche business model. The consensus appears to be that the team at Lombard is extremely helpful and responsive to any and all queries.
Summary
Lombard Business Finance is a very niche lender, and its model will only apply to a small number of SMEs. If you fall under the category of a company that would benefit from what Lombard has to offer, however, it's worth getting in touch – this is the oldest and most established vehicle asset lender in town.