Small business marketing consultant
If you're looking to run a business, a successful marketing strategy is essential. It's a simple equation. Customers wish to spend their money on goods and services. You want these customers to spend their money on your goods and services. To do so, you'll need to market your offering accordingly.
Compare prices for marketing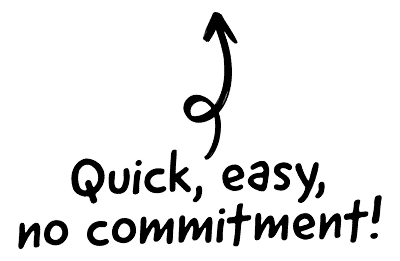 There is more to modern day marketing than simply spamming inboxes with newsletters and paying for plum spots in search engine query results, though. To get the most out of your marketing strategy, give serious consideration to bringing in the services of an external marketing consultant.
What is a marketing consultant?
A marketing consultant is an external pair of eyes that works on the marketing strategy of your business. A skilled marketing consultant will review your existing strategy and acknowledge where improvements can be made. They will draw up a new strategy if necessary, providing advice on how you can see a greater return on your marketing budget.

The CRM platform to grow your business
Great for entrepreneurs
Powerful data analytics
Manage sales and data

Seamlessly connect data, teams, and customers
Cutting-edge marketing
Ideal for teams or solo use
Measure sales conversions

Powerful web builder and advanced business tools
Great for startups
Powerful web page builder
E-commerce available

Supercharged content planning
Great for marketing
Better than lists or sheets
Manage social media

Create a new website in 10 minutes. Easy.
Launch your website fast
Powerful data intuitive
No coding skills needed
Marketing consultants are essentially experts in promotion. A high-quality marketing consultant will have several years of industry expertise. This, coupled with a dedication to the marketing trade, will ensure that a marketing consultant knows how your target audience thinks.
Strategic marketing consultants
This is critical to marketing in the 21st Century. The world has changed, and the habits of consumers have changed with it. Modern audiences no longer wish to be pitched and sold to, dazzled by sharp sales patter. They seek reassurance that a business understands their unique needs and desires. A marketing consultant will work with you to devise a strategy that appeals to these wishes.
Naturally, though, a marketing consultant is more than just a tutor. Your consultant will not simply point out what you are doing wrong, slap your wrist and walk away. A marketing consultant will become your partner, aiding you in executing the plans and strategies that you have devised together.
A note about marketing KPIs →
Perhaps more important, a marketing consultant will constantly review the KPIs of your new approach, constantly making further tweaks and improvements until you see the results that you both signed up for.
Why hire a marketing consultant?
There are many possible reasons to hire the services of an experienced external marketing consultant for your business. The most common inspiration for such an appointment is that a marketing strategy – whether digital or analogue – is not yielding the results and ROI that you are looking for. Alternatively, some SMEs – especially start-ups – lack the time or expertise to launch a full-scale marketing strategy in-house.
If any of the following apply to you, give serious consideration to hiring a marketing consultant for your business.
Signs that you might need a marketing consultant →
Marketing does not interest you or your team – especially social media
Nobody on your staff team has any direct experience in marketing
Your business growth has stagnated or even started to retract
Your marketing strategy is not attracting – or converting – new customers
You are unsure as to how to track the KPIs of your marketing strategy
You have started a business in an unfamiliar niche and do not fully understand your customer base
The benefits of hiring a marketing consultant are legion. Yes, there will be a cost involved. Choose the right consultant, however, and you'll likely see a significant upturn in fortunes. Just some of the advantages of bringing a skilled and experienced marketing consultant into your business include:
| Factor | Important because… |
| --- | --- |
| Expertise | Marketing consultants, as you can probably imagine, live, breathe and sleep marketing. They will bring bags of experience to the table, and make it their business to remain up to date with the latest industry developments. |
| Contacts | A good marketing consultant will have a metaphorical Rolodex filled with helpful contacts. If you're struggling to build mutually beneficial business relationships and partnerships, a marketing consultant can help grease the wheels. |
| Productivity | Marketing consultants work much faster, and considerably more effectively, than any in-house solution. They have one job and they do it well. This will free you up to focus on the day-to-day running of your business. |
Reasons to hire a marketing consultant
Retain realistic expectations of a marketing consultant. You are not bringing in a magician that will turn results around overnight. You'll need to be patient and be prepared to act on the advice of your consultant – even if that flies in the face of what you believe (or, more dangerously, what you want to believe) is best.
Creative marketing consultant
If you're prepared to work with a marketing consultant, however, you're likely to see results. As a business owner or manager, it's quite likely that you're a little too close to your product or service to truly see any flaws. An external eye could be just what your enterprise needs to see a reversal of fortunes.
Where to find a marketing consultant?
When looking for a marketing consultant, ask around any friends in your industry. A good marketing consultant will have a stellar reputation, so a recommendation from somebody that you trust – with a history of tangible results – is worth its weight in gold.
If you're looking online, start with search engines. You'll find plenty of agencies when you punch, "marketing consultant agency" into Google – including Creative.onl. Take a look at the experience and portfolio of the business, and factor in considerations such as location and business niche.
Any reputable marketing consultancy will offer a free consultation. If a business starts asking for money before any kind of pitch, back away.
Alternatively, you could bring in an individual freelancer. This could be somebody that once say in your chair and, having enjoyed success in creating and monitoring marketing campaigns, decided to set up for themselves as a marketing consultant. The usual sites will offer results here. By that, we mean the likes of Fiverr, Upwork and People Per Hour.
Choosing a marketing consultant: freelance or agency?
Whether you choose a freelancer or an agency for your marketing consultancy needs, the most critical consideration is mutual understanding. You must bring in a marketing consultant that comprehends your business needs and the desires and thought processes of your target audience. That means a marketing consultant with direct experience – and a proven track record – in your particular niche.
From there, it's down to personal preference. A freelancer may be cheaper, but at Creative.onl, we recommend an agency. Yes, we could be considered biased as this a service we offer. However, there are multiple advantages to bring in an agency for your marketing consultancy needs.
Marketing consultants services
Rather than the views, opinions, experience and skills of an individual, you will benefit from insights from an entire team. That's a sizeable group of people, all of whom can bring something different to the table.
In the modern world, diversity is no longer just a buzzword used on social media. It's essential to implement when attempting to appeal to a broad cross-section of potential customers. An agency will provide this disparity in age, gender, race and creed in a way that an individual freelancer cannot, no matter how talented.
How much does a marketing consultant cost?
There's a popular saying in the marketing world, originally attributed to Red Adair – "If you think hiring a professional is expensive, try working with an amateur."
That may sound like sales talk, but it's true. The initial outlay of bringing in professional help with your marketing campaigns may seem daunting, but it's dwarfed by the costs in labour, reputation and assistance that you'll accrue if forced to unravel or rectify damaging mistakes.
There is no hard and fast rule about what a marketing consultant will cost your business. It depends on what services you will be looking for – and, of course, the consultant or agency themselves. It's a universal truth that experience and expertise cost money. That doesn't mean that you automatically need to swallow the highest quote you receive, but equally, keep the age of, "buy cheap pay twice" in mind when hiring a marketing consultant.
This table provides a summary of what you can expect to pay for the services of a marketing consultant or agency.
Independent freelancer
Agency consultancy
Business coaches
(Teaching strategy but no direct involvement)
Usually a daily rate. This could range from £100 – £1,500 a day, depending on experience and services rendered
Roughly £1,000 a day – sometimes more, sometimes less – for a set period. These marketing consultants will typically have years of experience with clients similar to your
Around £2,000 for a month-long training program. This may not be a personalised strategy for your business, but tried-and-trusted techniques that have worked in your industry
Prices of marketing consultants
For more information on the pricing structure of Creative.onl for marketing consultancy services, get in touch for a free consultation and quote.
Types of marketing consultant
Marketing consultants come in a variety of shapes and sizes. Some individual freelancers will be jacks of all trades, but you know what they say about such people – they're masters of none.
It's advisable to seek a marketing consultant that specializes in your greatest area of need or a specialist in a particular pain point for your business.
Here are five of the most common types of marketing consultant, and what they'll be able to offer your business.
| Type of marketing consultant | Description |
| --- | --- |
| Digital marketing consultant | Digital marketing consultants mastermind and manage all aspects of online communication for a business. This includes your website, social media and search engine pay-per-click campaigns, your SEO strategy, and much more besides. A digital marketing consultant can be an indispensable addition to any team, as such professionals are constantly aware of changes to the commercial online realm and experts at reading and understanding KPIs |
| Content marketing consultant | Content marketing is increasingly important – and popular – with modern audiences. Content marketing demonstrates the value of your brand and is likelier to inspire customer loyalty. Unfortunately, content marketing is a tough skill to master, while the KPIs are even tougher to read. This is where a content marketing consultant comes in, ensuring that your online presence educates, entertains – and earns |
| Email marketing consultant | Once upon a time, email marketing was simple. Collate as many email addresses as possible, dangle bat in the form of an avalanche of mailshots and wait for a handful of people to take the bait. Ultimately, it was a numbers game. These days, email marketing requires much more finesse. An email marketing consultant will help your business with direct correspondence, encouraging the all-important consumer interaction that leads to conversions |
| SEO consultant | SEO is essential to any business, but so many companies are still getting it wrong. Avoid falling into any common traps by bringing in the services of an SEO marketing consultant. Such professionals will create a flawless SEO strategy for your business that will bolster your search engine ranking and see greater conversions from pay-per-click advertising approaches |
| Small Business marketing consultant | An SME has different priorities – and, perhaps more importantly, fewer resources – than a multi-national conglomerate. A small business or start-up should always look for a marketing consultant with experience in devising and managing strategies for an enterprise of such as size. As a small business, your priorities will lie within brand awareness and forging a bond with consumers that develop customer loyalty. A small business marketing consultant will aid with this |
For the record, Creative.onl boast a great deal of expertise in all digital matters of communication and marketing as part of our strategic services offering. Don't hesitate to get in touch with us if you're looking for more information on how we can help your business.
Marketing consultants FAQ
What is a marketing consultant?
A marketing consultant is an external addition to your business, either in the form of a freelancer or an agency. Marketing consultants are experts in the art of business promotion, dedicated to aiding companies in seeing greater ROI on their marketing spend, increasing brand awareness – and, by extension, profits – accordingly.
What does a marketing consultant do?
A marketing consultant's first act will be to review your existing marketing strategy and review the KPIs. Based on their findings, the marketing consultant will either tweak this or tear it up and start again. Marketing consultants have unparalleled insight into the mindset of consumers. They use this to aid you in building and acting upon a successful marketing strategy that grows your business.
How to become a marketing consultant?
Do you consider yourself a whizz at marketing, and think that you would make a great consultant? You may be right. You'll need to convince potential clients of this too, though. That means holding appropriate qualifications (ideally an MBA in marketing), several years of experience in marketing and excellent communication skills. Above all, you'll need a proven track record of managing successful marketing campaigns and a stellar reputation in your chosen industry.
How to hire a marketing consultant?
You have two choices when it comes to hiring a marketing consultant. You can enlist the services of a specialist agency like Creative.onl, who will have a range of experienced and skilled marketers waiting to assist you. Alternatively, you can search freelancer websites like Upwork or People Per Hour and bring in an individual freelancer with particular expertise and interest in your business niche.

If you wish to learn more about Creative.onl and our marketing consultancy offering, get in touch. Our team are waiting to hear from you. We would be delighted to offer a no-strings-attached meeting to explain how we can turn your marketing aims into reality.