Any entrepreneurial endeavour is only as successful as its marketing campaigns. After all, consumers need to be aware of a product or service to purchase it. We've written a lot about marketing already, including discussing marketing plans, marketing strategy, and more.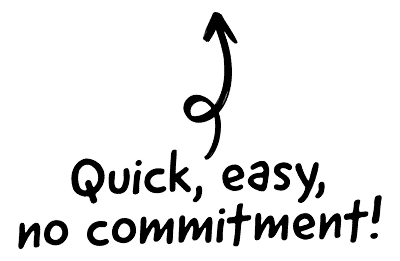 Such business needs have led to a steady rise in the popularity of marketing packages. Rather than an ad-hoc or piecemeal approach to individual marketing tasks or campaigns, it's often beneficial to streamline the process by compiling your marketing efforts into an ongoing package agreement with a marketing agency.
This guide will explain how these offerings can bolster the bottom line of your business.

The CRM platform to grow your business
Great for entrepreneurs
Powerful data analytics
Manage sales and data

Seamlessly connect data, teams, and customers
Cutting-edge marketing
Ideal for teams or solo use
Measure sales conversions

Powerful web builder and advanced business tools
Great for startups
Powerful web page builder
E-commerce available

Supercharged content planning
Great for marketing
Better than lists or sheets
Manage social media

Create a new website in 10 minutes. Easy.
Launch your website fast
Powerful data intuitive
No coding skills needed
What are marketing packages?
As the name suggests, a marketing package is a range of materials provided by a marketing specialist. Marketing packages come in a variety of shapes and sizes, tailored to different needs. What marketing package is best for your business depends on where you are regarding brand awareness and customer loyalty.
If your business handles all your marketing in-house, you will not necessarily need a marketing package. If you do not see the results hoped for, it may time to consider contacting a marketing agency. Such a provider will discuss potential marketing packages with you.
What makes a good marketing package?
The value of a marketing package depends on what your business needs. It's tempting to say that a good marketing package contains everything pertaining to business branding, but this could lead to paying for inessential services.
Ideally, though, a marketing package will save your business time and generate more significant revenues. Investing in a marketing package means entrusting advertising and promotion to a third party – one that understands your industry, customer base and needs as a client. This way, you can focus on running a company and wait for the results of the marketing package to pour in.
Perhaps most importantly, your marketing package should include a detailed consultation with an agency. This way, you can work together to set goals for any campaign. From here, you can build a package – either from an established set of options or generating a bespoke service based on unique needs.
Marketing packages examples
Every provider will offer a unique marketing package to call their own. You'll need to ask around to find the ideal solution for your business needs. Like most packages, a marketing agency will typically divide its offering according to service level. This table suggests how a typical marketing package may look.
| Basic and Starter Package | Business Development Package | Full-Service Marketing Package |
| --- | --- | --- |
| Designing a logo | Services offered by the basic package | Services provided by the development package |
| Assistance building, maintaining and hosting a website | Management of social media profiles | Creating print literature and direct mail campaigns |
| Market research and customer profiling | Email newsletter campaigns | Attending and exhibiting at industry events |
| Start-up SEO | Ongoing SEO strategy management | Arranging online and offline press releases |
| Analysis of PPC campaigns | Running online and offline marketing campaigns | Creating video campaigns and photoshoots |
| | | Complete management of all marketing strategies |
Of course, this is just a guide. It's also a very generic look at marketing packages. Most providers will also offer a range of different types of marketing package, tailored to varying approaches.
Types of marketing package compared
As discussed, "marketing package" is a broad term. To be sure about what you're seeking from a provider, be sure to understand the difference between different types of marketing package. There are seven core approaches to this discipline.
Social media marketing packages
In the 21st Century, we all live on the internet. A practical, impactful social media presence is a must-have, and this will tie directly into your marketing strategy. Consumers – and other businesses –want to see you interacting with comments.
Unfortunately, managing social media profiles takes time. You can use external tools for this – or simply outsource all social media matters to an agency as part of a marketing package.
A social media marketing package will reap many rewards. Appropriate attention to your social media presence serves two core purposes. It keeps your business on the newsfeeds – and thus within the hearts and minds – of your audience. It also ensures that any PPC spend maximises potential.
Digital marketing packages
Arguably the most popular form of marketing package is a full-service digital offering. Digital marketing agencies are plentiful for a good reason. These businesses' skills are critical to success.
You'll find information about digital marketing services throughout the Creative.onl website, so browse at will. If you need to discuss your digital marketing needs and preview any packages that we can offer in this field, we're only ever a phone call away.
Content marketing packages
Content marketing can be a fantastic strategy for inbound lead generation. It requires very particular skills and experience, though. Many businesses seek to bring in the services of professional copywriters to aid with content. Purchasing a content marketing package can be an alternative to this that takes care of all necessary components.
Email marketing packages
Despite what you may have heard, email marketing is not dead. Email marketing can be a great way to develop new leads. Gaining newsletter sign-ups from your website, for example, can be an effective way to achieve conversions.
An email marketing package will not just spam cold accounts, hoping that some mud will stick if enough is tossed at the wall. Instead, this approach designs emails that will appeal to recipients and see results, involving eye-catching subject headings, compelling body copy and a call to action that's impossible to ignore.
Should email marketing be your only approach in the modern era? Far from it. There is denying that it remains effective when used appropriately, though. Email marketing is something of a lost art, and a cost-effective package is often worthy of investment.
SEO marketing packages
SEO will always be a cornerstone of marketing in the modern era. An SEO marketing package will ensure that your website retains an exemplary reputation and page ranking with Google, in addition to carefully reviewing and managing any PPC spend.
As SEO is so essential, SEO packages are often available independent of any services. Indeed, if you only choose one marketing package to purchase, you should seriously consider an SEO offering to avoid common mistakes.
Perhaps most importantly, the SEO landscape constantly changes. By investing in an SEO marketing package, you can be assured that your business remains up to date with the latest developments. This is essential to staying on the cutting edge of the business world.
Marketing consulting packages
A consultancy package is the perfect solution for small business owners with no time for, or understanding of, marketing. Such an approach is arguably the embodiment of a package service. A marketing consultant will review, and manage, all elements of your branding and advertising.
If this all sounds expensive, that's because it can be. Most marketing consultancy packages can be tailored to the needs of a business, though. If you're just looking for coaching or mentoring, this can usually be arranged. By finding a marketing consultant that meets your needs, you can expand and retract the needs of your package as time moves on.
ecommerce marketing packages
If you're running an ecommerce website, marketing is indispensable. It's a competitive market out there. If anything you sell is also available on Amazon, you're competing with the biggest dog in the park from the get-go.
A marketing package can be hugely influential for an ecommerce site, though. More than any other industry, the sale of consumer goods relies on building an emotional rapport with your target audience. Amalgamate this with all-important SEO techniques, and you have the makings of a hugely successful enterprise.
Marketing packages pricing
While we all like to think that we're guided by quality over cost, expense will need to be considered when choosing a marketing package. Depending on your budget, you may need to prioritise different marketing packages at different times.
Every agency will have its own price point, but here is a rough idea of what you should expect to pay for a marketing package in 2021. Note that UK-based businesses inspire these approximate prices. You may find cheaper alternatives overseas, such as India.
| Type of package | Approximate cost |
| --- | --- |
| Social media marketing packages | Around £500 per month |
| Digital marketing packages | Often around £1,000 to £5,000 per month |
| Content marketing packages | Highly variably. Budget for around £500 per month as a minimum |
| Email marketing packages | Often included in other packages. If not, around £250 |
| SEO marketing packages | Likely north of £1,000 a month. Do not skimp on SEO! |
| Marketing consulting packages | Likelier to charge hourly than monthly – this rate will vary, depending on experience |
| ecommerce marketing packages | Probably at least £1,500 per month |
If you'd like to discuss your marketing package needs with Creative.onl, please do not hesitate to get in touch and request a quote. Our friendly and experienced team will be delighted to oblige.
What factors should a business owner consider when choosing a marketing package?
Choosing a marketing package is not a decision to rush. Things to keep in mind before approaching agencies and agreeing to a package include:
What services do you need from a marketing package? If you prefer to keep some tasks in-house, ensure you're not paying a third party for them
What is the primary focus of your marketing needs? Ensure the package meets these. For example, a digital marketing package is of little use to a business that wishes to focus on offline advertising
Does the marketing package provider understand your business needs and how to appeal to your target audience?
How will the results of the marketing package be assessed, and can you adjust the parameters of the package if you do not see a return on your investment?
Above all, ensure that your marketing package fits in with any financial restrictions placed upon your business. Assess your budget and confirm that you're speculating to accumulate, not just spending recklessly.
How to spot a bad marketing package
Of course, knowing what positives to look out for is only half the challenge. You'll also need to be aware of the warning signs of a questionable marketing package.
Warning signs that you should approach a marketing package with caution include:
The package is hugely generic, taking the same approach in any instance. You cannot market clothing the same way as consumer electronics, and a B2B marketing strategy needs to differ sufficiently from a B2C approach
Promises of very particular results, such as a set figure that will bolster your bottom line or a specified increase in traffic. Such guarantees are impossible to keep – there are too many variables at play
No case studies of a similar client that the marketer has worked with previously. Ask to see an example of previous work within your industry and the results that it produced
Lack of understanding of your brand values or key messaging. No marketing package or campaign will succeed if it fails to match your core principles
If an agency raises these red flags, ask for a trial before proceeding at the very least. It's often advisable to just walk away, though. There are plenty of superior marketing agencies and providers that will help your business fortunes rather than hinder them.
Marketing packages for small businesses – how to choose a package for your business
Ready to start investing in a marketing package? Before you commit, review everything we have discussed and follow these seven steps.
How to choose a marketing package
Discuss your marketing needs as a business team, deciding where your marketing priorities may lie

It's good to have an idea of what your goals are, in advance of discussing this with a marketing agency.

Decide upon a budget for your marketing package

This will determine whether you can afford a bespoke package or whether you'll take on an established offering.

Research marketing agencies and review the marketing packages they offer

Look carefully at case studies and client testimonials – are they good? Do they match your circumstances or your business sector?

Contact these agencies, asking for a meeting to discuss your needs

This is critical – any reputable business will take the time to talk over what you're looking for.

Review the experience and track record of your preferred agency

You can even ask for introductions to their previous or existing clients, to get feedback on the agency directly from someone who has experienced their services already.

Once you're happy, pull the trigger and purchase a marketing package

The agency might ask you to commit to a period of 6 or 12 months, but try to reach an agreement which lets you exist the package early if you're disappointed with the results for any reason.

Review the results of this package and discuss them with your provider, amending, tweaking or cancelling as necessary

Any quality agency should have agreed some KPIs and/or targets with you at the outset of the work. How has their performance compared to what they said they could achieve for you?