The mobile app market is growing increasingly competitive, with some 1.85 million apps now available to consumers. This suggests that, unless you boast a truly unique idea, there will be multiple rivals already operating within your business niche.
Compare prices for app development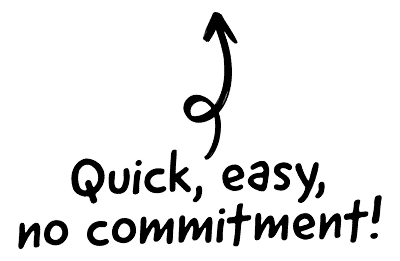 While a little competition is healthy, this can grow problematic for app designers. Over half of all apps are deleted by users within a month. If you want your app to stand the test of time and enjoy constant use, you'll need to spend sufficient time and attention perfecting the design.
What is mobile app design?
Sometimes, a cigar is just a cigar. As the name suggests, mobile app design is the art and science of laying out and designing an app to be used on smartphones and tablets.

The CRM platform to grow your business
Great for entrepreneurs
Powerful data analytics
Manage sales and data

Seamlessly connect data, teams, and customers
Cutting-edge marketing
Ideal for teams or solo use
Measure sales conversions

Powerful web builder and advanced business tools
Great for startups
Powerful web page builder
E-commerce available

Supercharged content planning
Great for marketing
Better than lists or sheets
Manage social media

Create a new website in 10 minutes. Easy.
Launch your website fast
Powerful data intuitive
No coding skills needed
Like a website, mobile apps stand and fall on the strength of their design and layout. A poorly designed app that fails to capture the imagination risks being deleted and ignored almost immediately.
To make your app stand out from the crowd, it needs to look amazing. You only have one chance to make a first impression, so ensure that your app saucers the eyeballs of your target audience, encouraging them to investigate the features within. That does not necessarily mean packing your app with bells and whistles, though. A clean design with intuitive and straightforward navigation can work wonders.
Of course, there are other considerations. You'll need to ensure that your corporate branding, such as colours and a company logo, feature prominently on the app – without being overpowering. You'll also need to tread very carefully around any advertising. If your app contains banner ads, ensure these do not cover your content.
Above all, app design means making the most of a small screen. Mobile phone screens come in various sizes, and you need to ensure that your app design is compatible with all. Couple this with the need for equally appealing and functional aesthetics on iOS and Android devices, and you have plenty to think about when designing a mobile app.
Mobile app UI design – what is it?
To elaborate further on the importance of mobile app design, you also need to consider UI – the user interface design of your app. Initially, the design of your app will impress or deter a user based on aesthetics.
When consumers start to use an app, they decide if it is worth their time, though. Many users delete apps after a single use. Even if they do not, iOS automatically removes apps that have gone unused for a while.
An effective UI will prevent this from becoming a concern. UI comes to the fore whenever a user needs to interact with your app, typically by tapping the screen to complete an action. If the result is slow, cumbersome, or otherwise ineffective, you'll struggle to retain the interest of a consumer.
Thankfully, you can embrace a few hints and tips to improve UI on any app. These include:
Provide an onboarding screen (ideally optional) to act as a tutorial for first-time users of the app
If your app needs time to transition from one page to the next, use a splash page to cover this time. Do not leave the user staring at a frozen screen, wondering if the app has crashed
Keep all pages clean and easy to negotiate. Do not attempt to pack too many images or text blocks onto a single screen – allow users to choose to see or read more if they choose
If running an eCommerce app, ensure you offer a rapid and simple route to checkout – including a short and unintrusive sales funnel. The convenience and mobility of apps makes them ideal for encouraging impulse buys
App design tips
The UI of your mobile app is every bit as important as the initial design, and needs can vary significantly between Android and iOS. With this in mind, consider cross-platform app development to appeal to the broadest audience possible.
Mobile app design templates – what are the popular options?
If you are not enlisting the services of a specialist app developer, you should use an existing mobile app template. This ensures that the basics of your app design will be covered. App templates are available for Android-only, iOS-only, as a hybrid approach designed to work on any smartphone, tablet or smartwatch, or even as desktop-based Progressive Web Apps (PWAs).
Of course, the template you need will also depend on your app's niche. Standard templates that any app developer will be familiar with include:
Streaming media (Spotify, Netflix, et al.)
Dating (Tinder)
Live events and ticket booking (Eventbrite)
Food deliveries (Just Eat) and grocery shopping (any major supermarket)
Chauffer services (Uber)
Ecommerce (Woocommerce)
News (BuzzFeed)
Once you know what kind of app you are looking to create, you can investigate your options for templates. As we'll discuss in a moment, a handful of options are open to you, all of whom take inspiration from the big hitters we mentioned above.
Mobile app design software and tools – what are the leading products?
Tools and design software for mobile apps typically come in two forms. If you're looking to design the app yourself from scratch, there are three primary options to choose from. These programs are:
Adobe Photoshop (around £20 per month for a license)
Adobe XD (between free and £50 per month, depending on the tools required)
Sketch (initially free, but you'll need to get in touch for a quote for a business account)
Alternatively, as discussed above, you may prefer to purchase a template inspired by another, successful app. You can buy these templates from sources like:
How much does mobile app design cost?
As is always the case, this depends on a range of factors. Will you be hiring an agency or freelancer to design the app for you, or will you be doing it yourself using a template? What kind of app are you looking to create? Will you be initially working exclusively for Android or iOS or looking for a cross-platform design?
You'll need to do some investigations of your own based on these questions. In the meantime, though, let's review some of the broad stroke prices that you can expect to pay.
We have already discussed how much a software license would be to build an app from scratch. Here are insights into the expense of other approaches, but please be aware, these numbers are very much approximate. Every case will vary.
| Type of app design | Average cost |
| --- | --- |
| Complete app design from an agency | Average of around £65 per hour |
| Complete app design from an individual freelancer | Average of around £40 per hour |
| Streaming media app template | £85 + up to 200 hours of your time |
| Dating app template | £75 + up to 150 hours of your time |
| Live event and ticket booking app template | £50 + up to 175 hours of your time |
| Food delivery app template | £85 + up to 200 hours of your time |
| Grocery shopping app template | £125 + up to 300 hours of your time |
| General eCommerce app template | £50 + up to 150 hours of your time |
| Chauffeur and ride share app template | £125 + up to 300 hours of your time |
| News app template | £40 + up to 150 hours of your time |
If you'd like to discuss your app design needs with Creative.onl, feel free to get in touch to request a free quote. Our friendly and experienced team will be delighted to help.
Free mobile app design software – are there any good options?
If you google the term "free mobile app design template", you'll find many matches. Before you get excited, though, you should know something. The word "free" is used in very fast and loose terms in these instances.
You'll likely find that all manner of tools and templates offer a basic free service but will start asking for credit card information as soon as you need something useful. You're welcome to try your luck with free software for app design, but you'll get what you pay for.
Mobile app wireframe design – what is it, and how is it done?
Wireframing is arguably the most critical component of mobile app design. This is the practice of plotting your strategy before writing code and developing the app. During the wireframing period, you will ensure that your mobile app is fit for all screen sizes and that your UI is suitably intuitive.
A wireframe typically comes after sketching designs on paper but before you create a prototype of your app. This means that, before you start to plan a wireframe, you need to know what you're planning. Will you be using a template or designing the app from scratch? What colour schemes will you be using? Where would you like the company logo to appear? How many screens will the app need? These are just some of the questions you need to ask yourself before proceeding to a wireframe.
Follow these five steps to create a wireframe for your mobile app design.
Create a user flow that explains how consumers get from one screen of your app to the next. This user flow aims to help somebody using the app find what they want as quickly and painlessly as possible
Visualise how this data flow will work on the app, ideally using boxes that the user will tap to proceed through the pages
Create a wireframe of how these boxes will work on-screen, based on the screen size of the average smartphone. At this point, you'll start to realise what will work as hoped and what needs improvement. Your wireframe should be designed for a phone handset slightly smaller than the average. This will accommodate users of older, smaller screens
Insert your copy into the wireframe to accompany the basic shapes. This, again, will make it clear if you need to reconsider your layout. If things are too cramped and challenging to read, rethink your wireframe strategy
Test the wireframe, ensuring the pages of your mobile app navigate as you hoped. If so, move on to creating a prototype mobile app
It's only after completing all of these steps that you should even consider launching your app. As you'll see, design and wireframing come very early in the journey.
FAQ
How to design a mobile app?
Designing a mobile app is a complicated process that takes time. You need to ensure that the design of your app looks great and offers an excellent user interface. If you have never designed an app before, it's advisable to download a design template or bring in professional help.
How to design a mobile app for Android?
Android apps are considered easier to design for a novice than iOS counterparts. Most app design templates are compatible with Android, or you can download Android Studio to get started.
How to design wireframes for mobile app?
Wireframes for your mobile app should be created on-screen after drawing up designs on paper. There are countless apps and software packages available to help with wireframe design for mobile apps, at least some of which are free.
How to design mobile app UI?
Speed and intuitive navigation are at the heart of mobile app user interface. Always make it possible for your users to keep moving forward in the app, getting to their eventual end goal with a minimum of clicks or waiting.
What is mobile app design?
As the name suggests, mobile app design revolves around finding the perfect design aesthetic for a mobile app. That means ensuring everything is viewable on smaller screens and navigating the app is easy and intuitive.
How much does it cost to design a mobile app?
This varies, depending on the kind of app that you're designing. A template can be as little as £50 to purchase, but there will be hundreds of hours of labour to follow. It may be more cost-effective to hire a professional to design your app for you.
How to design mobile app interface?
You should initially design your mobile app interface on paper. Once you have the basic design, create a wireframe and add your copy. This will make it clear if your app design is suitable for the small screen of a smartphone.
How to design mobile app design in Adobe Photoshop?
If you wish to design a mobile app in Adobe Photoshop, it's advisable to invest in the manufacturer's Design Mobile Bundle. This will provide you with all the tools you need to create a striking looking app.
How to design mockup for mobile app?
Mockup generating apps and software all over the web. It is worth downloading one of these programs before you move onto the wireframe stage of mobile app design, as this will help you discover the basics of how your app design will appear on-screen.