The world of business banking has changed, with increasing emphasis placed on apps and online services over face-to-face contact on the high street. Monzo is at the forefront of this remote banking revolution, but will the app meet your business needs?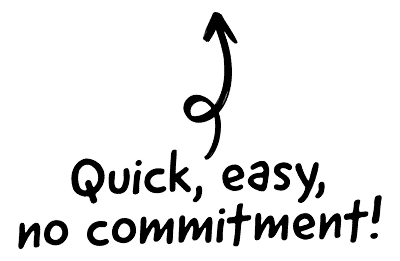 What is Monzo business banking?
Monzo was formed in 2016 by former employees of rival Starling Bank, initially acting as a prepaid expense card. In the intervening years, Monzo has expanded its interests to act as a fully functional bank, which offers business accounts.
Monzo operates wholly online, so you'll need to download an Apple or Android app to manage your finances with this bank. Thankfully, Monzo also offers 24/7 customer service support by email, telephone and live chat.

The CRM platform to grow your business
Great for entrepreneurs
Powerful data analytics
Manage sales and data

Seamlessly connect data, teams, and customers
Cutting-edge marketing
Ideal for teams or solo use
Measure sales conversions

Powerful web builder and advanced business tools
Great for startups
Powerful web page builder
E-commerce available

Supercharged content planning
Great for marketing
Better than lists or sheets
Manage social media

Create a new website in 10 minutes. Easy.
Launch your website fast
Powerful data intuitive
No coding skills needed
Business banking alternatives comparison

Co-Op Business Banking
✓ Business Current Account
✓ Online, App & High Street Banking
✓ Quick & Easy Application Process


HSBC Business Banking
✓ Business Current Account
✓ In-Branch, Online & App Banking
✓ FSCS Protected


Metro Business Banking
✓ Business Current Account
✓ High Street Presence
✓ FSCS Protected


Mettle Business Banking
✓ Business Bank Account
✓ Online & App
✓ Quick & Easy Application Process


Monzo Business Banking
✓ Business Current Account
✓ Dedicated mobile app experience
✓ FSCS Protected


Tide Business Bank Accounts
✓ Free, Plus, or Pro Account
✓ iOS & Android Mobile App
✓ Upload & Auto-Match Receipts


Virgin Money
✓ Business M Account
✓ In-Store, Online & App Banking
✓ Insights & Forecasting Platform

Is my company eligible for a Monzo business bank account?
Monzo accounts are open for entrepreneurs that operate as sole traders and small businesses. You'll need to be 18 or over, a resident taxpayer in the UK, and a director of a limited company or registered sole trader to open a Monzo business account.
Even if you meet these criteria, some business models will not be invited to bank with Monzo. If you trade in any of the following sectors, your application will be declined:
Adult entertainment and services, including dating sites
Auctioneering
Construction and mining
Estate management, including probate services
Financial services, including currency exchange
Food stands or trucks
Gambling
Insurance
Jewellery or precious stones
Pharmaceuticals
Tattoo parlours or nail salons
Telecommunications
Unlicensed waste removal and trade, including scrap metal
Used cars
Weapons and defence
What business banking accounts does Monzo offer?
Monzo offers two accounts for business customers – a basic account (known as Monzo Lite) that this free to use, and Monzo Pro, which costs £5 per month but acts as a single-stop app for all your business needs.
Monzo Pro comes with six months of free access to the accounting software Xero, though you can integrate with a different supplier if you prefer, in addition to in-built invoicing and tax pots that automatically redirect a percentage of your income to cover future HMRC bills.
How do I set up a Monzo business bank account?
If you're confident that you meet the criteria for a Monzo business account, you can start the application process online by providing your trading details and proof of identity. Monzo will typically approve or decline your request for a business bank account within 72 hours.
What are the advantages of setting up a Monzo business bank account?
If you're looking for a business bank account that makes life simple, Monzo is the way to go. This bank is dedicated to keeping things plain, from an extremely intuitive user interface to a dedicated corporate tone of voice that promises not to confuse customers with industry jargon. If you're the kind of person whose eyes glaze over while reading a bank's terms of service, consider Monzo.
Despite this simplicity, Monzo is fully regulated by the Financial Conduct Authority, and a balance of up to £85,000 is protected by the Financial Services Compensation Scheme.
If you upgrade to Monzo Pro, you can integrate with the bookkeeping software of your choice. Don't forget, Monzo partners with Xero to offer six months free, so it's worth considering a switch if you use a different service. This paid tier of Monzo's business banking arm also allows you to raise invoices at the touch of a button within the app, and allows you to automatically redirect percentages of income to different money pots.
What are the drawbacks of setting up a Monzo business bank account?
Regardless of what business account you use with Monzo, you will not have access to overdraft facilities, business credit cards, or unsecured loans. Monzo does operate lines of credit, but only for personal customers. If you're interested in a loan, for example, you will need to take this out as an individual, not a business, with all the liability this involves.
If your business handles cash a lot, you may run into some issues with Monzo's limits. A business account will only accept £300 in cash in a single deposit, and £1,000 in any six months.
Monzo will allow you to make transfers overseas, but you cannot receive international funds to an account. This will be problematic if you trade in currencies other than £GBP.
What fees are involved with running a Monzo business bank account?
If you open a Monzo Lite account, your business banking will not accrue any fees at all, beyond paying £1 every time you deposit funds using the PayPoint service at a Post Office or Newsagent. Monzo allows free ATM withdrawals from a business account and there are no charges for UK transactions or transfers.
Monzo Pro comes with a £5 monthly cost, but that's arguably a price well worth paying. This is still lower than most high street banks will charge for a business account, and you'll gain access to an enviable range of services – certainly more than you'll receive from a completely free competitor like Mettle. Six months of free access to Xero alone is worth £180, so you'll be in the black for at least three years.
What is Monzo's reputation among business banking customers?
Monzo has a great reputation in the banking industry, scooping the gongs for Best British Bank and Best Banking App at the 2022 British Banking Awards. This praise is seemingly backed up by peers, with Monzo enjoying a score of 4.4 out of 5 on TrustPilot, securing a ranking of Excellent.
It's impossible to please everybody, and a handful of reviews have complained of slow or unhelpful customer service, but the vast majority of commentators cite Monzo as among the finest banking experiences they have ever enjoyed, with particular praise heaped upon the user-friendliness of the app.
Monzo's website also boasts testimonials from successful entrepreneurs and business owners that use the service, but treat these with a pinch of salt – Monzo is hardly going to allow dissenting voices on their platform!
Summary
If you're comfortable with completing all your business banking with an app rather than a high street presence, Monzo has a lot going for it. Realistically, you will need to upgrade to a Monzo Pro account and pay a £5 monthly fee to gain everything this bank has to offer.
Many small businesses consider this a small price to pay for the gains associated with banking with Monzo, though. A sole trader may not need all the services associated with Monzo Pro and will have their needs met by a free alternative, but there is a lot to love about Monzo if you have slightly more complex needs.