Not to be confused with Nationwide Finance, a lender that offers funding streams to SMEs, Nationwide is the oldest and most reputable building society on the UK high street. Does this financial behemoth meet the needs of business account customers?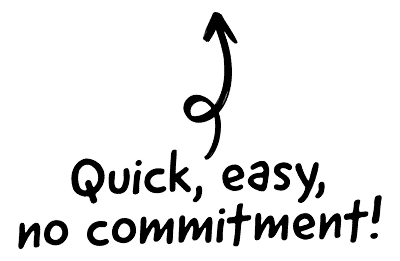 Does Nationwide offer business banking?
Nationwide is not a bank, but a mutual building society. This means that Nationwide is not operated by a board of directors, but it's owned by members. Nationwide has a pleasing code of ethics at the heart of its operation, comparable in many respects to the Co-operative Bank, but this institution does not offer business-specific current accounts.
This does not mean that Nationwide is useless to business owners. It's worth considering becoming a member of Nationwide, achieved by opening a personal current or savings account. Becoming a Nationwide member will unlock access to all the products available through this financial body, at least some of which might be of benefit to a business.

The CRM platform to grow your business
Great for entrepreneurs
Powerful data analytics
Manage sales and data

Seamlessly connect data, teams, and customers
Cutting-edge marketing
Ideal for teams or solo use
Measure sales conversions

Powerful web builder and advanced business tools
Great for startups
Powerful web page builder
E-commerce available

Supercharged content planning
Great for marketing
Better than lists or sheets
Manage social media

Create a new website in 10 minutes. Easy.
Launch your website fast
Powerful data intuitive
No coding skills needed
Business banking alternatives compared

Co-Op Business Banking
✓ Business Current Account
✓ Online, App & High Street Banking
✓ Quick & Easy Application Process


HSBC Business Banking
✓ Business Current Account
✓ In-Branch, Online & App Banking
✓ FSCS Protected


Metro Business Banking
✓ Business Current Account
✓ High Street Presence
✓ FSCS Protected


Mettle Business Banking
✓ Business Bank Account
✓ Online & App
✓ Quick & Easy Application Process


Monzo Business Banking
✓ Business Current Account
✓ Dedicated mobile app experience
✓ FSCS Protected


Tide Business Bank Accounts
✓ Free, Plus, or Pro Account
✓ iOS & Android Mobile App
✓ Upload & Auto-Match Receipts


Virgin Money
✓ Business M Account
✓ In-Store, Online & App Banking
✓ Insights & Forecasting Platform

What business services does Nationwide offer?
As discussed, Nationwide is not a bank and will not offer a business-specific current account. This lender is primarily associated with personal mortgage applications. However, four fundamental services available through Nationwide may benefit owners of SMEs and, more particularly, sole traders.
Savings accounts
The one concession Nationwide makes for business customers is the ability to open a Business Savings account (for turnover below £10m per year) or a Corporate Savings account (for turnover above £10m).
If your business is established to the point that you can start considering savings, Nationwide offers an annual interest rate of 0.35% AER, and a monthly interest rate of 0.30% AER, on their Business Savings account.
You must deposit at least £5,000 to open the account, and withdrawals can be made at any time, though the minimum sum you can remove in a single transaction is £500. There are no monthly fees associated with a Business Savings account.
If your company has a large enough turnover to justify a Corporate Savings account, contact Nationwide to discuss your options. You will be offered a bespoke interest rate based on your circumstances, and assigned a dedicated Relationship Manager. The minimum deposit to open this account is £100,000.
It should be noted that you will not become a Nationwide member if you open a savings account in the name of a business or charity – only sole traders that open the account in their own name enjoy this status. As we are about to discuss, membership unlocks more potential perks, so consider how you open a savings account.
Investments
One way to make your savings go further is through investment. Nationwide members are welcome to take advantage of this building society's investment programs.
Lower investments of £20 or more can be placed into one of four portfolios managed by Aegon, with varying degrees of risk and reward. If you're a higher roller, prepared to invest £400 per month or a lump sum of £20,000, you will be eligible for specialist investment advice.
Insurance policies
Another product that may appeal to sole traders and small business owners is the insurance policies offered by Nationwide.
Policies that may be of interest include Income Protection Benefit and Critical Illness Cover, in case you're incapacitated and unable to work – significant for sole traders and hands-on SME owners.
You'll need to be a Nationwide member to qualify for these policies, but do check them against offers made by competitors.
Loans and credit cards
Nationwide does not offer access to business credit cards, prepaid expense cards, or unsecured business loans. However, if are a Nationwide member, you can make a personal application for a credit card, or a personal loan that could be used to assist your business.
Will I be eligible to open a Nationwide account?
Standard restrictions associated with taking out a Nationwide product like a credit card, loan, or insurance policy, outside of those assigned by all lenders. Your application will be judged against your personal credit history and financial status, wholly separate from your business affairs.
If you are aiming to open a Business Savings account through Nationwide, you'll need to be registered with HMRC as a sole trader, be a registered charity, or open the account in the name of a business listed on Company's House.
That's it as far as restrictions go. As there is no lending involved in opening a savings account, no credit checks will be required. As long as your business is eligible for a savings account (which is likely, unless you are a lender yourself) the process to apply is simple and fast.
How do I apply for a Nationwide account?
You can open a Business Savings account with Nationwide online. On the same website, you'll find access to application forms for everything else this building society has to offer.
If you prefer a personal touch, find your closest branch of Nationwide on the high street and make a face-to-face appointment to discuss your needs.
What are the advantages of using Nationwide for business finance?
Nationwide is considered a reliable, stable presence on the high street, so you should feel comfortable that your money is in safe hands. As Nationwide is funded by members, you will not be at the mercy of third-party financiers and their whims.
Nationwide is considered an ethical financial institution (no, that is not an oxymoron.) This will appeal to customers that wish to save with a business that matches their values and virtues.
What are the drawbacks of using Nationwide for business finance?
The biggest drawback is obvious, and it may be a hurdle too far for many potential customers – Nationwide does not support business banking current accounts.
If you wish to make use of the features afforded to Nationwide members, and your business is registered as a limited company, you will need to open a personal account and use this to manage your affairs.
This melding of private and professional finances will understandably make many people uncomfortable.
What is Nationwide's reputation among customers?
Like all financial institutions, Nationwide draws the ire of customers online. The official profile for Nationwide on TrustPilot has a Poor score of 1.8 from 5. Take the time to read the reviews, as many appear to be personal bugbears and misunderstandings, but there are some alarming comments about difficulty extracting savings from a Nationwide account, and substandard customer service.
Summary
As a building society that focuses on personal customers, Nationwide is unlikely to be the first name on the lips of any business customer, especially thanks to a lack of current accounts. Nationwide can be a helpful institution for sole traders, though, with the savings, investment, and lending policies competitive with most high street rivals.