Nationwide Finance is in no way affiliated with the high street building society that shares the same name, which does not offer business banking options. This business is a reputable lender of corporate loans to small businesses throughout the UK, celebrated for their fast decision time when an application for funding has been made.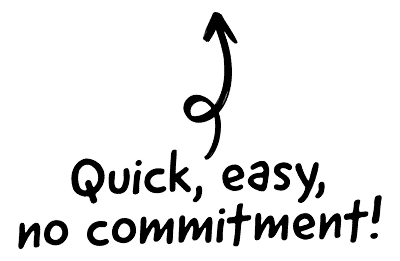 Popular business banking options

Co-Op Business Banking
✓ Business Current Account
✓ Online, App & High Street Banking
✓ Quick & Easy Application Process


HSBC Business Banking
✓ Business Current Account
✓ In-Branch, Online & App Banking
✓ FSCS Protected


Metro Business Banking
✓ Business Current Account
✓ High Street Presence
✓ FSCS Protected


Mettle Business Banking
✓ Business Bank Account
✓ Online & App
✓ Quick & Easy Application Process


Monzo Business Banking
✓ Business Current Account
✓ Dedicated mobile app experience
✓ FSCS Protected


Tide Business Bank Accounts
✓ Free, Plus, or Pro Account
✓ iOS & Android Mobile App
✓ Upload & Auto-Match Receipts


Virgin Money
✓ Business M Account
✓ In-Store, Online & App Banking
✓ Insights & Forecasting Platform

What services does Nationwide Finance offer?
Nationwide Finance specialises in loans for businesses. The lender operates three core loan types.
| Type of finance | What is it? |
| --- | --- |
| Startup loans | If you are just getting started on your business journey, a startup loan may enable you to pay for the assets you need to get your company off the ground. If you cannot get a loan from a high street bank, maybe Nationwide Finance can help. |
| Business loans | If your company is more firmly established and you need a little financial support to take the next step in your business evolution, consider applying for a more significant loan from Nationwide. |
| Asset Refinance | Also known as, "sale and lease back," you could access funds from Nationwide Finance by selling them company assets and paying for the equipment monthly on a hire basis until the debt is covered. |
Nationwide Corporate Finance products compared
Nationwide Finance offers both secured and unsecured loans, though the latter will need to be backed by a guarantor. This guarantor will also need to be listed as a director of the business that is accessing the funds.

The CRM platform to grow your business
Great for entrepreneurs
Powerful data analytics
Manage sales and data

Seamlessly connect data, teams, and customers
Cutting-edge marketing
Ideal for teams or solo use
Measure sales conversions

Powerful web builder and advanced business tools
Great for startups
Powerful web page builder
E-commerce available

Supercharged content planning
Great for marketing
Better than lists or sheets
Manage social media

Create a new website in 10 minutes. Easy.
Launch your website fast
Powerful data intuitive
No coding skills needed
The availability of loans from Nationwide Finance range from £8,000 to £1,000,000 (though it's likelier that small business borrowing will be capped at £500,000) depending on your personal circumstances, and can be repaid over a period of up to five years.
Most applications will be accepted or declined within four hours, and if your application is successful you'll receive the funds the next working day.
What can I use funding from Nationwide Finance for?
When applying for a loan through this lender, you will be asked why you are looking for funding. The fundamental options provided by Nationwide are:
Starting a business, and purchasing the assets required to put your venture on the map.
Buying another business, potentially as part of an expansion plan or extending your empire.
Seeking capital to extend your existing business, perhaps purchasing more assets to accommodate new hires.
Settling an outstanding bill with HMRC for corporate income tax or VAT.
Some of these criteria are pretty broad, so you should have plenty of scope to discuss and elaborate upon your needs with Nationwide. As with many lenders, though, Nationwide are likely to be a little dubious about offering loans to cover payroll costs or monthly expenses, as this could suggest that your business is struggling to make ends meet.
Will I be eligible to borrow from Nationwide Finance?
Nationwide Finance considers businesses of any size or turnover as customers, and bad credit is not necessarily a barrier to gaining access to funds if you are willing to take out a secured loan. The only rule is that the application must be made on behalf of a limited company, led by a director of the business.
You can check your eligibility for a Nationwide Finance loan using an automated tool on the website, though if your needs are complicated it may be simpler to call the business on 01234 240155 and discuss your funding request in 'real time.'
How do I apply for a loan from Nationwide Finance?
You can apply for a loan on the Nationwide website, which will provide a rapid answer, or call Nationwide on 01234 240155 to discuss your needs. You'll need to provide details about your business income and personal circumstances when applying for the loan.
What are the advantages of borrowing from Nationwide Finance?
Unlike many lenders that deal with large sums, this loan provider makes a very fast decision about any application for funding, providing the money within 24 hours following a successful application.
Nationwide Finance is quite flexible on whom it lends money to – certainly more than a high street bank. All credit scores will be considered, even if you have been refused financial assistance elsewhere.
Nationwide Finance has an excellent reputation for customer service, with many borrowers commenting on how the team take the time to consider the ideal product for a business rather than focusing on upselling.
What are the drawbacks of borrowing from Nationwide Finance?
It's quite tough to find instances of genuine axes to grind with Nationwide Finance. Some customers complain that the business is a little too 'enthusiastic' in the frequency of their communications, but unsubscribing from a mailing list seems like a small price to pay if Nationwide can provide the funds you need to achieve success in your business.
What fees and charges are associated with borrowing from Nationwide Finance?
You will need to pay interest on any loan taken out with Nationwide, as well as administrative costs to set up the arrangement, so take this under advisement before applying for a loan. What you borrow will not be what you repay.
As an example, this is roughly how much you can expect to pay for a £25,000 loan from Nationwide Finance, charged at an interest rate of 12.5%1.
| Repayment term | Monthly repayment | Total repayable | Total cost of loan |
| --- | --- | --- | --- |
| 12 months | £2,220 | £26,630 | £1,630 |
| 24 months | £1,175 | £28,200 | £3,200 |
| 36 months | £828 | £30,000 | £5,000 |
| 48 months | £656 | £31,500 | £6,500 |
| 60 months | £555 | £33,250 | £8,500 |
Fees and charges
If you wish to repay your loan early, Nationwide will not charge a penalty. Your settlement figure will be the outstanding sum plus a notice period, with a 10% discount on any interest applied to this sum.
What is Nationwide Finance's reputation among business customers?
Over at TrustPilot, Nationwide Finance has an Excellent score of 4.9 from 5, drawn from over 1,300 consumer reviews that roll back over several years. This is a welcome contrast to a rival like Time Finance, which has equally unanimous acclaim from considerably fewer reviews.
Summary
Nationwide Finance is an excellent choice to consider for any SME looking to bolster their coffers through a loan. This business makes the application process swift and simple, and is highly flexible when it comes to identifying potential customers.
1 – these numbers are purely hypothetical and designed to give an idea of what you may pay. Creative.onl is in no way affiliated with Nationwide Finance, and this is under no circumstances an exact calculation or a promise of an interest rate you will be offered.