In operation since 1968 and part of the "Big Four" of UK banks, the National Westminster Bank is an icon of the British high street. Like all financial institutions, NatWest is closing down many of its brick-and-mortar sites, but if your area is still covered by this bank, is NatWest business banking the right choice for managing your business finances?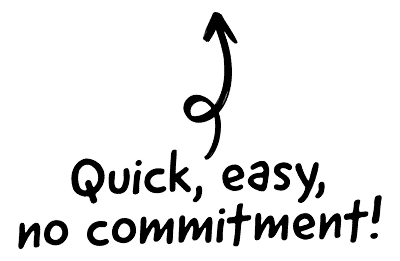 Does NatWest support business banking?
NatWest has dipped its toe into the realm of online-only business banking with its Mettle service, a fee-free business account that is managed exclusively through a smartphone app. If you prefer the personal service offered by in-person banking over the counter of a high street branch, the bank also provides more traditional business accounts.
Business banking alternatives compared

Co-Op Business Banking
✓ Business Current Account
✓ Online, App & High Street Banking
✓ Quick & Easy Application Process


HSBC Business Banking
✓ Business Current Account
✓ In-Branch, Online & App Banking
✓ FSCS Protected


Metro Business Banking
✓ Business Current Account
✓ High Street Presence
✓ FSCS Protected


Mettle Business Banking
✓ Business Bank Account
✓ Online & App
✓ Quick & Easy Application Process


Monzo Business Banking
✓ Business Current Account
✓ Dedicated mobile app experience
✓ FSCS Protected


Tide Business Bank Accounts
✓ Free, Plus, or Pro Account
✓ iOS & Android Mobile App
✓ Upload & Auto-Match Receipts


Virgin Money
✓ Business M Account
✓ In-Store, Online & App Banking
✓ Insights & Forecasting Platform

Is my company eligible for a NatWest business bank account?
NatWest is quite welcoming of business customers, and you'll likely find an account that meets your needs as long as you are a British citizen, registered as a sole trader (though you're better off with a Mettle account in this instance) or company director, and are not operating a particularly high-risk business model.

The CRM platform to grow your business
Great for entrepreneurs
Powerful data analytics
Manage sales and data

Seamlessly connect data, teams, and customers
Cutting-edge marketing
Ideal for teams or solo use
Measure sales conversions

Powerful web builder and advanced business tools
Great for startups
Powerful web page builder
E-commerce available

Supercharged content planning
Great for marketing
Better than lists or sheets
Manage social media

Create a new website in 10 minutes. Easy.
Launch your website fast
Powerful data intuitive
No coding skills needed
What business banking accounts does NatWest offer?
Outside of Mettle, NatWest has two business bank accounts to offer customers:
| Type of NatWest business bank account | What is it? |
| --- | --- |
| Startup Account | This account is available to a business that has been in operation for less than 12 months, with an annual turnover below £1m. You can maintain this account for longer than a year if your turnover remains below the threshold, but a Business Account offers a handful more perks. |
| Business Account | This is the default account designed for SMEs, open to any business that has been in operation for over a year (less if turnover exceeds £1m). This account will be assigned a dedicated Relationship Manager, so you'll always have somebody to turn to in the event of a problem. |
Types of NatWest business bank account compared
NatWest offers a separate account with lower fees if you looking for a charity account, but that comes with other restrictions.
How do I set up a NatWest business bank account?
You can apply for a Startup Account or a Business Account through the NatWest website, or find your nearest branch and discuss your needs in person. The latter approach may result in a faster resolution – one of the drawbacks that we'll discuss regarding business banking with NatWest is that it can take quite some time for an application to be reviewed and approved.
What are the advantages of setting up a NatWest business bank account?
NatWest still has a large presence on the high street, so you're likely to find a branch without travelling too far. If your Business Account meets particular turnover thresholds you'll also be assigned a dedicated Relationship Manager, ensuring consistency in service.
The NatWest app has positive reviews on the Apple and Android stores, suggesting that online banking is simple. This app can be merged with the accounting software of your choice, but FreeAgent is included free of charge, saving hundreds of pounds per month.
NatWest offers various lines of credit, including business overdrafts, business credit cards, and unsecured business loans, as well as access to initiatives including the Entrepreneur Accelerator and Local Enterprise Manager initiatives.
What are the drawbacks of setting up a NatWest business bank account?
It can take a long time to open a NatWest account for your business. You'll rarely have a response within 10 days, and it could take even longer. This can be a very frustrating wait, especially if your application is not accepted.
While the absence of a monthly maintenance fee is welcome, NatWest charges for just about every transaction afterwards. If you deal with numerous small transactions over a month, these can quickly start to add up. It may be more cost-effective to open an account with a bank that charges a monthly fee but levies fewer charges on a pay-as-you-go basis. NatWest does not offer a prepaid expense card service, so there is no getting away from these charges.
International banking can become particularly expensive, so if you frequently trade with clients outside the UK it may be better to look at a different account provider.
What fees are involved with running a NatWest business bank account?
Regardless of whether you open a Startup Account or a Business Account with NatWest, you will not be charged a monthly fee. However, almost every action you undertake will attract a charge after an initial period of fee-free banking for 18 months. These break down as follows:
| Type of fee | Amount |
| --- | --- |
| Automated payments | 35p per payment |
| Cash payments | 70p per £100 |
| Manual payments | 70p per £100 |
| ATM fee | 35p per cash withdrawal |
| Overseas use of debit card | 2.75% of the transaction |
NatWest business banking fees and charges explained
If you are looking for completely free business banking through NatWest, open an account with Mettle. Just be aware that this comes with considerably more restrictions, especially through the lack of access to credit lines and no ability to bank in person at a branch.
What is NatWest's reputation among business banking customers?
Over at TrustPilot, NatWest has a rating of just 1.4 from 5, an average taken from over 4,500 reviews, which is considered Bad. There are a couple of things to consider here. This is in an unclaimed profile (and one of several assigned to NatWest – none of the others has anything nicer to say), as it seems that NatWest is not engaged with TrustPilot in any way. Make of that what you will.
It's also worth considering that most of the negative comments directed at NatWest seem to arise from personal banking customers. The unexpected closure of accounts seems to be a recurring theme, which would be a major cause for concern in a business context, but as NatWest is not responding to reviews keep in mind that we are only seeing one side of the story.
Overall, we would say that no high street bank, especially one as large as NatWest, has a stellar reputation online. All the same, do take these comments under advisement and consider seeking assurance that you will not be left high and dry.
Verdict
NatWest's approach to business banking is a little different from many competitors, focusing exclusively on a pay-as-you-go pricing structure. Whether that is a good or bad thing depends on how you run your business.
This bank is perhaps most competitive for expanding SMEs that would benefit from the credit lines available and the allocation of a dedicated account manager. Entrepreneurs and smaller businesses with a five-figure turnover will likely find cheaper alternatives elsewhere.